The leader of a network of survivors of institutional child abuse has called on the Government to invest more time and money in helping thousands of her fellow victims.
Carmel McDonnell Byrne of the Christine Buckley Centre was speaking at a conference marking the 20th anniversary of the then Taoiseach Bertie Ahern's apology for the State's failure to protect children from all forms of abuse.
We need your consent to load this rte-player contentWe use rte-player to manage extra content that can set cookies on your device and collect data about your activity. Please review their details and accept them to load the content.Manage Preferences
On 11 May 1999, following the broadcast by RTÉ of the documentary series States of Fear, Taoiseach Bertie Ahern apologised on the State's behalf, saying the Government believed the victims had been  gravely wronged and that the Government "must do all we can now" to overcome the lasting effects of their ordeals.
This morning, a few hundred people - survivors, advocates and voluntary and statutory service providers - met in Trinity College Dublin to discuss what they call Ireland's lifelong responsibility to the survivors of institutional abuse.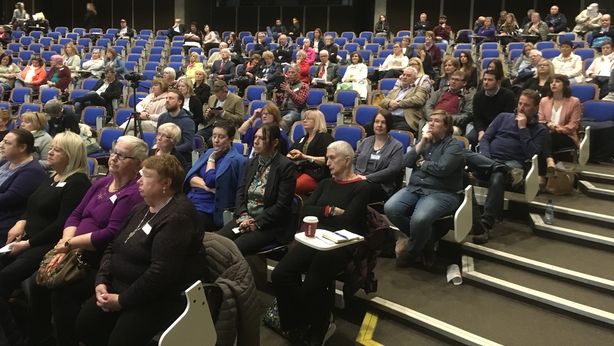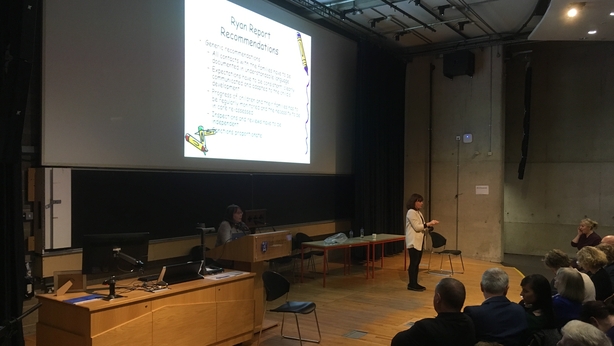 The conference was told by Ms Byrne, who represented the organising committee, that despite being innocent children, they had become numbers who were battered, brutalised, degraded, sexually abused, name-called, starved and worked from dusk until dawn, while no-one really "gave a damn" about them.
She said that through self advocacy in centres like her own, survivors had discovered their own skills and talents which they were never able to even dream about.
Recounting stories about survivors she had helped who died having suffered long-term ill health stemming from their abuse, she called on the Government to issue all survivors with the special medical card which was provided to victims of the Hepatitis C scandal. She said services currently available should remain free to them and – critically - their children, and these services should not be time-limited.
She urged the State's policy-makers and Government to be more mindful and compassionate, and to reach out to help the most vulnerable to have a decent quality of life for the rest of their days.
"Time and money has to be invested," she added. "We deserve that."
She urged the Government to establish a free genealogical service which would use DNA to help survivors to find their parents and siblings from whom they had been removed, frequently involuntarily.