The panelling from two luxurious state rooms on Titanic's sister ship, the Britannic, will take centre stage at a two-day auction in Co Laois next month.
Both the panelling from the first-class lounge and the second-class library are expected to achieve sales of over €200,000 each, with an upper expectancy total of €650,000 for the two panels.
The panels were rediscovered after their use in Dublin cinema La Scala Theatre and Opera House in Dublin, which later became the Capitol Cinema.
Launched in 1914, the Britannic was intended to be superior to her twin the Titanic, which famously sank in 1912.
However, during World War I the ship was requisitioned as a hospital ship and had the fittings removed.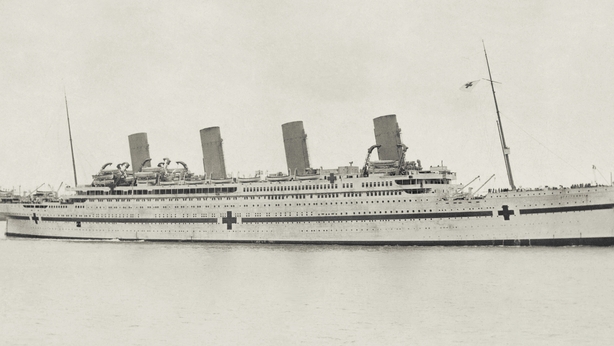 While on a deployment in 1916 to collect wounded troops the ship hit a mine laid by a German U-boat and sank in the Aegean Sea.
The wreck lay at a depth of 400ft for 59 years until it was discovered by noted French explorer Jacques Cousteau in 1975.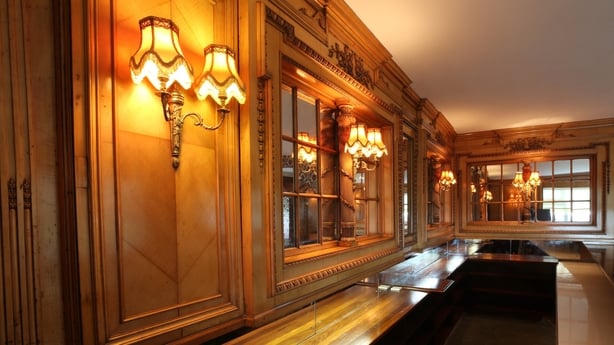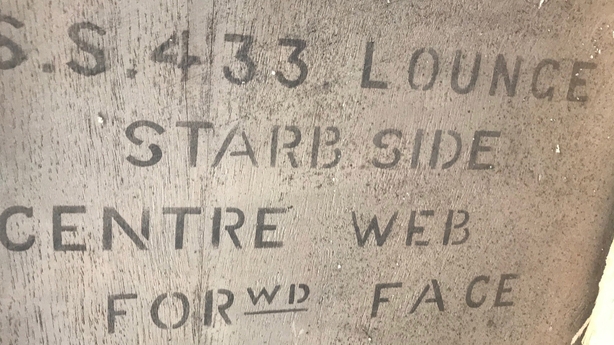 The Britannic's stored luxurious furniture and fittings were auctioned in Belfast in 1919 and the ornate carved wood panelling from both the first-class lounge and second-class library were subsequently used at the cinema in Dublin.
After the cinema was demolished in 1972 the panelling was installed in a private residence near Dublin.
The panels will go up for auction at the Heritage Hotel in Killenard from 1-2 May.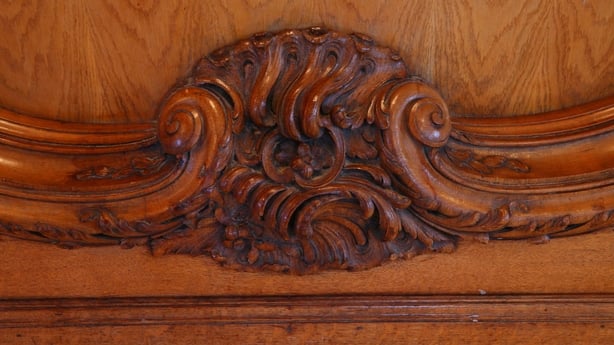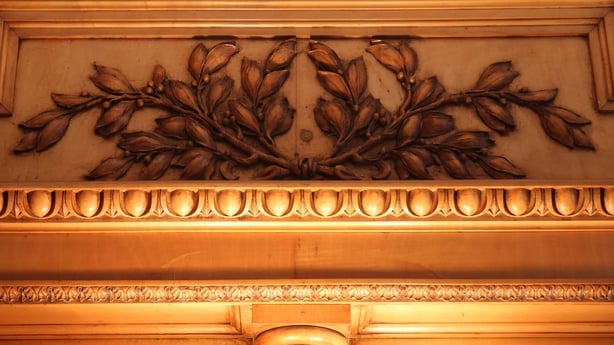 "The first-class lounge panelling, framed in richly carved polished oak in a Louis XV style, has a guiding price of €250,000 to €350,000," said auctioneer Niall Mullen.
"The oak had been seasoned for at least 35 years before manufacture, dating it back at least to 1877.
"The second-class library is panelled and framed in maple, handsomely carved in a Colonial Adams-style design, measures 25 metres squared, and has a guiding price of €200,000 to €300,000."
The items can be viewed from 26-29 April at the Heritage Hotel.