Scouting leaders in the midlands have said that an overnight camp for 400 children scheduled for this weekend will go ahead as planned.
It comes as the controversy continues over yesterday's profound criticisms of Scouting Ireland by the statutory child and family agency, Tusla, over its current oversight of its 50,000 mostly juvenile membership.
The camp is planned for Portlick Scout Campsite near Athlone and leaders say it will go ahead despite Tusla advising an "immediate review" of the supervision of children by Scouting Ireland and saying that the organisation should "consider the viability of continuing with overnight trips".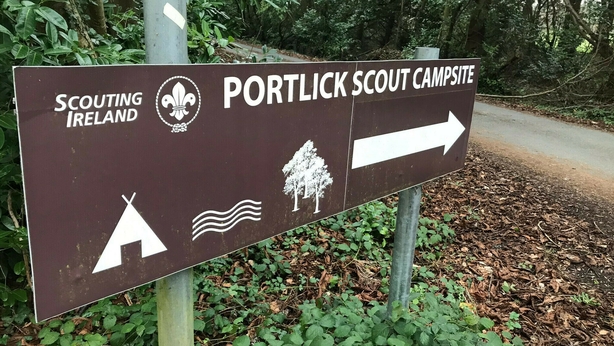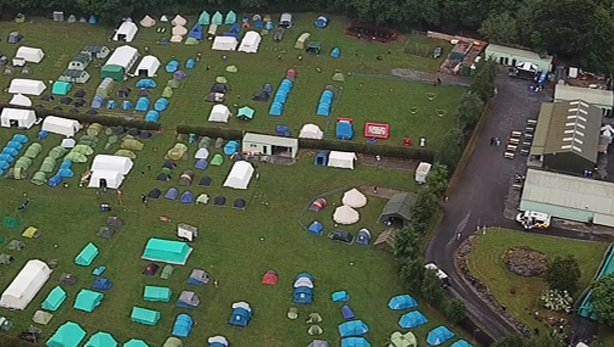 Minister for Children Katherine Zappone told the Dáil yesterday that Tusla wrote to Scouting Ireland recently highlighting "serious concerns about the organisation".
Tusla's letter, which Scouting Ireland received last Wednesday, details numerous lapses and "live cases" that had "left children exposed to risk of harm".
Tusla cites several indecent assaults and cases of indecent exposure, both involving juveniles abusing other juveniles in the mixed-sex organisation.
A spokeswoman for Scouting Ireland told RTÉ News that overnight camps scheduled for this weekend were going ahead as planned.
A helpline has been set up by Tusla for children and parents following yesterday's publication of child protection concerns at Scouting Ireland.
The matter was raised in the Dáil by Labour leader Brendan Howlin who asked for clarity for the parents of thousands of children and volunteers who are due to go on camps this weekend.
Mr Howlin also asked the Tánaiste to confirm if Tusla met the board of Scouting Ireland last Monday, but did not raise any of the issues in the letter to them.  
Responding, Simon Coveney said a helpline would be set up as of today by Tusla.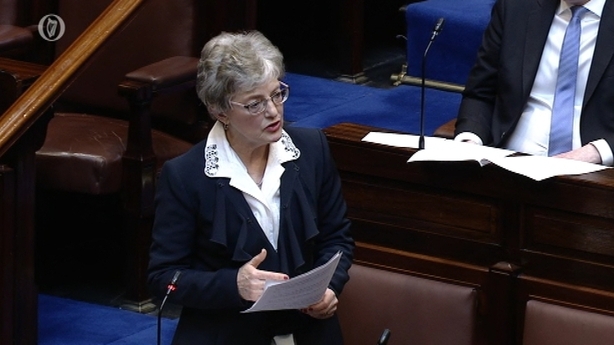 He said Minister Zappone had taken the decision to publish the letter so the issue is being dealt with in an "open and transparent way". 
"There are still remaining concerns in terms of the need for Scouting Ireland to put procedures in place to make sure they are fully consistent with Tusla recommendations on child protection because we know there has been real concerns, and cases of real concern in the past," Mr Coveney said.
The Special Rapporteur on Child Protection, Geoffrey Shannon, has said that the issues raised in the letter sent by Tusla to Scouting Ireland ten days ago strikes at the heart of child protection.
Speaking on RTÉ's News at One programme, Mr. Shannon said the organisation needs to work with Tusla to address these troubling and concerning issues.
Mr Shannon described the issues raised in the letter - which Minister Katherine Zappone published yesterday - as troubling and concerning. 
He called on Scouting Ireland to work with Tusla and said any issue of not engaging with the statutory child protection agency would be of great concern. 
"We are talking about not just historical allegations and that's what's going to trouble those listening in. The policies that have been identified in the Tusla letter are policies that deal with the processing of current and live cases. The other big issue is how disclosures are handled."
He also underlined that parents have a responsibility to protect their children. But he indicated that they need to be assured their children are safe from child abuse while engaged in scouting activities.
"We need to provide reassurance to parents that where they send their children to the Scouts that children are safe - that's a basic requirement.
"I believe scouting provides huge opportunity for children. What I'm urging now is that we ensure the highest standard are in place for those who are responsible for our children," Mr Shannon added.
Meanwhile, Scouting Ireland's child protection consultant, Ian Elliott, has said the organisation is as "safe as it can be and getting safer".
Speaking on RTÉ's Today with Sean O'Rourke, Mr Elliott said the organisation is "baffled" by the letter and it has been working closely with gardaí and Tusla, and that it was Scouting Ireland that brought the concerns to the attention of the Minister for Children.
Mr Elliott, who was previously CEO of the National Board for Safeguarding Children, said he was confident that the organisation had acted properly and it was not trying to hide anything.
He said that he would like an urgent discussion to take place to talk about what evidence exists to support the serious views contained in Tusla's letter, adding that the organisation's position had always been one of co-operation and collaboration.
Mr Elliott said it was also important to address the impression that young people involved in Scouting Ireland were unsafe.
He said there were stringent and robust policies and procedures in place that he believed were best practice in the field, and that were strongly adhered to.
Mr Elliott admitted that this was not always the case, but said he was satisfied that things had changed.
There were, he said, 12,500 dedicated volunteers who "do a wonderful job".
Meanwhile, the Executive Director of an abuse survivors' support group has expressed shock and alarm that Scouting Ireland was in conflict with concerns put forward about child safeguarding in the organisation by Tusla.
Maeve Lewis, of One in Four, said that she was "very, very concerned" by Scouting Ireland's response to yesterday's revelations from Tusla, and said the organisation must take the concerns seriously.
Also speaking on RTÉ's Today with Sean O'Rourke, Ms Lewis observed that she was "always uneasy" with the fact that Scouting Ireland itself provided a helpline for alleged victims of abuse, as generally survivors would "not be at all comfortable" accessing help from the organisation that has allegedly caused harm.
She also noted the "very inappropriate ways" it appears Scouting Ireland interrogated children about alleged matters of concern.
Ms Lewis said that if she had a child involved in scouting this weekend, she would not be very comfortable letting them go off until this matter was resolved.