Polling stations have closed in the Presidential Election and the referendum on whether or not to remove the offence of blasphemy from the Constitution.
Turnout was reported to have been low in many areas of the country before the polls closed at 10pm tonight.
Counting of votes gets under way at count centres across the country at 9am tomorrow morning.
More than 3.2 million people were eligible to cast their ballots in the election and referendum. 
The six Presidential Election candidates cast their votes early this morning.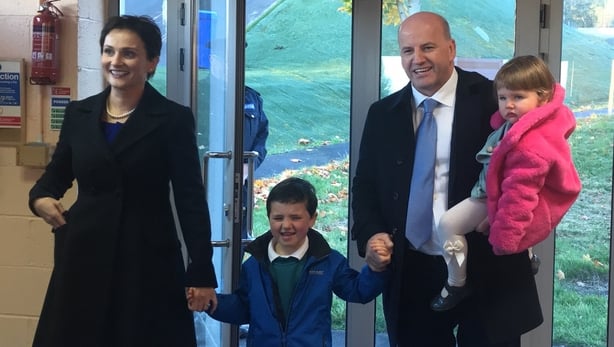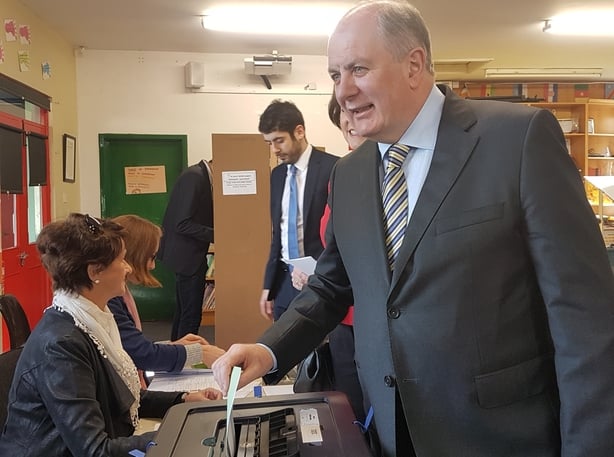 Mr Gallagher voted in Greystones, Co Wicklow this morning. Mr Casey voted at the polling station at Greencastle National School in Co Donegal.
Mr Higgins attended the polling station at St Mary's Hospital in Dublin's Phoenix Park with his wife Sabina.
Mr Duffy voted in Julianstown, Co Meath.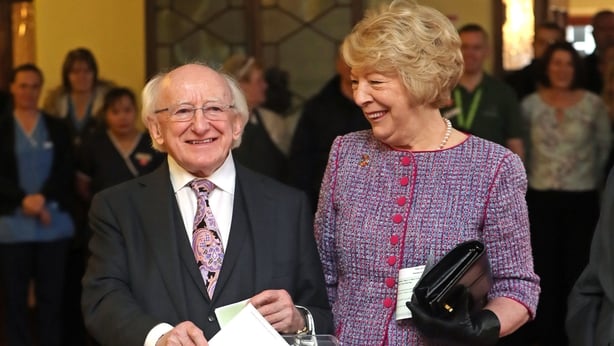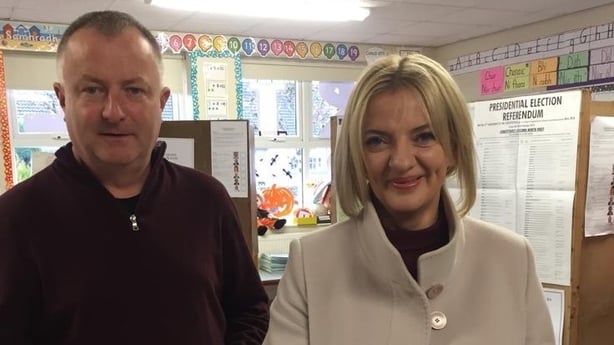 Sinn Féin candidate Ms Ní Riada was joined by her husband Nicky when she voted voting national school in Baile Bhuirne, in Cork.
At present, the Constitution states that publishing or saying something blasphemous is a punishable offence under the law.
If voters wanted to remove the word blasphemous from the Constitution, they had to place an 'X' beside the Yes or Tá box.
But, if they wanted the Constitution to remain unchanged they had to place an 'X' beside the No or Níl box.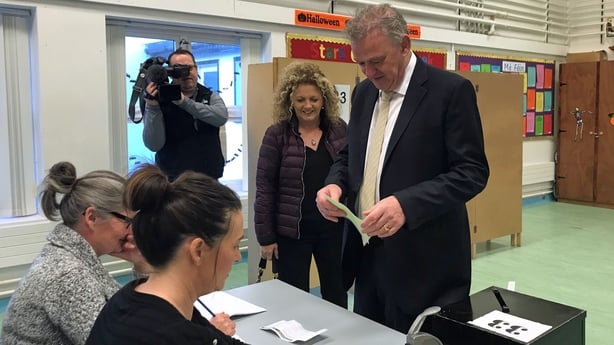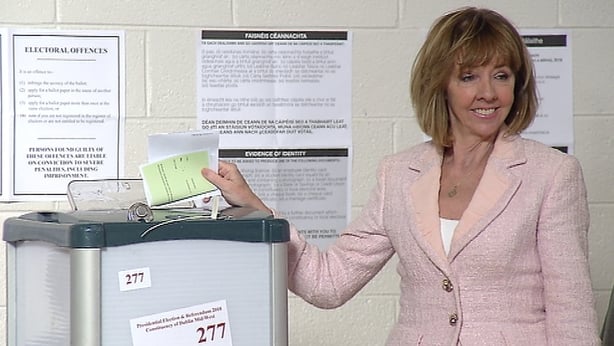 ---
Read more
---
So you didn't bother voting yet today ? take your example from 105 year old Nancy Stewart who has just voted in Clonard, County Meath @rtenews @ciaranmullooly pic.twitter.com/0CYSEYwife

— Ciaran Mullooly (@ciaranmullooly) October 26, 2018