The Garda Ombudsman has said that Mark Hennessy, the man suspected of abducting and killing Jastine Valdez, had wounds consistent with self-harming when he was shot by a garda on Sunday night.
Gardaí had been searching for the 40-year-old father-of-two after Ms Valdez was abducted in Enniskerry on Saturday evening and subsequently murdered.
Hennessy went drinking after the murder and had been driving around south Dublin in the car used to abduct the 24-year-old student.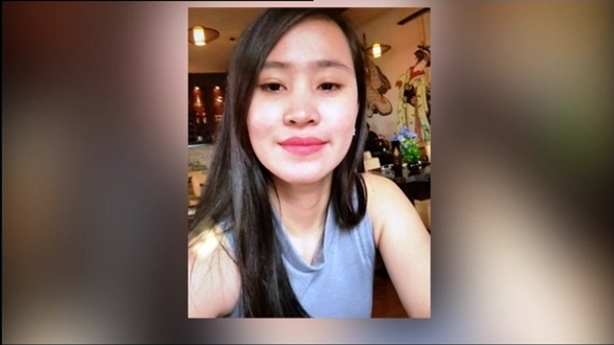 Gardaí found him at 8pm on Sunday in the Cherrywood Business Park and he was shot dead.
GSOC was called in to investigate the shooting and a team from Cork arrived at the scene just before midnight on Sunday.
In a statement this evening, GSOC said the garda fired one shot at Hennessy, which hit him in the shoulder but then entered his torso causing fatal injuries.
The investigation has also established that Hennessy was sitting in the driver's seat at the time and had a Stanley knife.
It said the father-of-two also had injuries to his arm and neck. The knife and the garda's service weapon have been recovered.
Three gardaí, two from the traffic unit and a detective, were at the scene at the time.
GSOC investigators are collecting evidence including video footage of the incident.
They already have a recording from the ANPR camera of the garda traffic car that was at the scene and CCTV recordings from businesses and other premises in the area.
Witnesses are being identified and contacted and GSOC has appealed for anyone with information to come forward.
The garda investigation into the murder of Ms Valdez continued today as investigators try to locate her handbag, a photo of which was released this evening.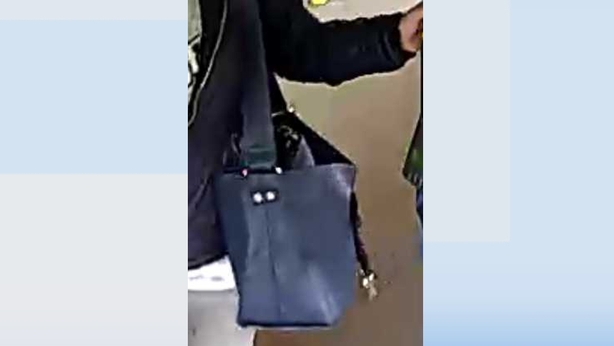 Gardaí and defence forces personnel searched Cherrywood Road and on to Rathmichael where Ms Valdez's body was found.
A family liaison officer has also been appointed to the Hennessy family.
More than €100,000 raised in Jastine Valdez fundraiser
Meanwhile, a GoFundMe account set up for Jastine Valdez's family has raised more than €100,000 from an initial target of €10,000.
The fund was set up by Outreach Ireland, a group which works with the Filipino community.
It said all funds raised will go directly to Ms Valdez's parents to help them in the coming weeks.
The 24-year-old student dropped her bag, phone and shopping during the attack in Enniskerry.
Gardaí believe Ms Valdez was attacked and bundled into a car as she was walking to her home.
A post-mortem examination has revealed that she died from strangulation. It is believed she died within 45 minutes of her abduction.
A note left in the car being driven by Hennessy pointed gardaí to the place where her body was found.
Forensic tests on the note are continuing, but it did contain the words "Puck's Castle" and "sorry".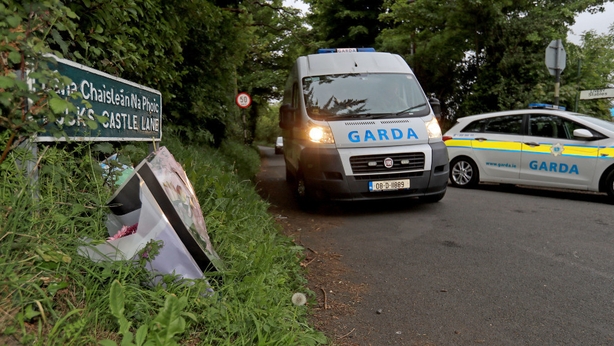 Hundreds at vigil for murdered student Jastine Valdez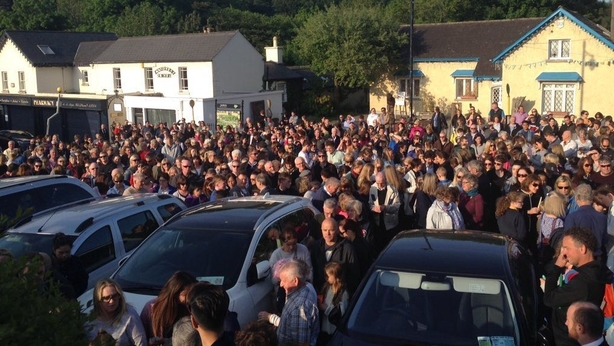 Last night, hundreds of people attended a vigil for Ms Valdez in Enniskerry, including members of the Filipino community and a minute's silence was held in her memory.
---
Read More:
Man shot by gardaí searching for missing woman dies
Disappearance of Jastine Valdez
Post-mortem finds Jastine Valdez died by strangulation
---
People expressed their shock and remorse at what happened and the Filipino community thanked the Irish people for their love at this difficult time.
A book of condolence was also opened.