International research indicates that up to one in nine men experience domestic abuse.
Male victims are reported to have different experiences to women but, in some cases, they can suffer extreme coercion.
One male victim, who took his case through the courts, claimed he had suffered many years of abuse before he finally reached out for help.
The man told RTÉ Investigates that he experienced what he described as a gradual process of abuse by a former partner.
"It is something that crept up on me and I didn't realise I was in that situation until the day I called a halt to it," he said.
The man, who requested anonymity to detail the abuse, claimed he was subjected to years of coercive control and occasional acts of violence. But it took him a long time to see himself as a victim.
---
Read more:
Domestic abuse in Ireland - a year in crisis
'I can't remember anything except the day she died'
---
"I realised things were not normal. It's not normal to have your money controlled – it's not normal to have things thrown at you, to be slapped and punched, hit. They were moments of rage. It didn't physically hurt me, I think it was rage," he said.
He went on: "I didn't see it until the end. You cannot help a person like that. I should have run. The warning signs were there and I should have run."
When he sought help, he found there was limited support available. He suffered deep anxiety but has since recovered.
During lockdown last year, men were reporting domestic abuse and seeking advice from Offaly Domestic Support Services. It is one of the few domestic abuse support services in the country providing support to men as well as women.
"During Covid, men would maybe come for one session, to get that bit of advice," Anne Clarke, the manager of the service, told RTÉ Investigates.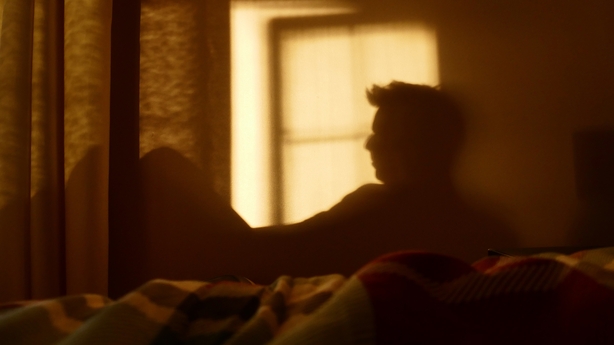 "Now we are noticing that men are coming back for repeated support, repeated contact with men."
She said the service was dealing with a range of reports by men, including incidents of "coercive control for men, stopping you go out, accusing you of having affairs, monitoring behaviour, financial abuse as well."
She maintained that male victims were often misunderstood.
She said there was "the misconception, that you are a strong man and that you shouldn't be a victim, but coercive control [experienced by men] is very prominent for me."
"It is very difficult for a man to come forward. And if you are a man, you have zero options for a refuge, at all," she said.
The man is no longer with his partner. But a number of friends and acquaintances were reluctant to believe he suffered abuse because he was a man, he said.
Asked why he was telling his story, he said: "There needs to be an awareness that men can be abused, the fact that there is very little support for them, and we are driven to contemplate suicide because of domestic abuse."
If you have been affected by any of the issues in this article, you can find support at rte.ie/helplines. You can reach Men's Aid, which supports men who have experienced domestic abuse, on their helpline by calling 01 554 3811.