One of Jamie Campbell's few memories of his mother, Ciara, is the day she was murdered. He was only four years old at the time.
"It's the first thing I see every morning," Jamie told RTÉ Investigates.
His mother's former partner, Gordie Molloy, stabbed her at their home in Co Carlow in 2007.
"I remember walking from the kitchen. My mother was struggling with Gordie," Jamie said.
His mother screamed at him to run. "Run, Jamie, run," she shouted.
"I saw him stab my ma. Her final words were basically to save me. I can't remember anything else from my childhood, except that one day. It's the only thing I have of my ma," he said.
Ciara, 22, was stabbed 27 times by Molloy, who was later convicted of her murder. She had been in a relationship with him for two years up until five weeks before her death. Molloy had been abusive, but her family was not aware of the true scale of what was happening.
"We didn't realise half of what was going on," her father, Micheal Cunningham, told RTÉ Investigates.
More details later emerged. "New information came out, linking stories. We know a lot more ourselves," Jamie said.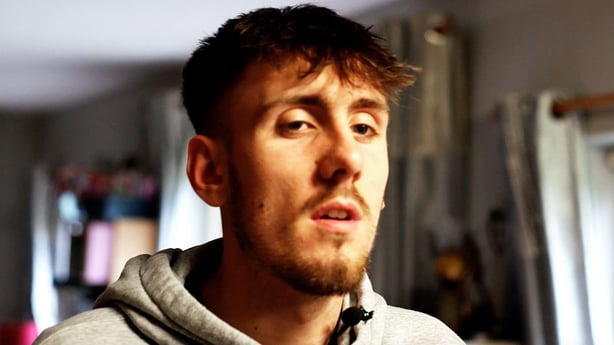 Ciara is among at least 108 women whose deaths have been directly attributed to their partners since 1996 as part of research by Women's Aid into cases of femicide, the murder of women because of their gender.
In many cases, friends and family were shocked that their loved ones fell victim to the ultimate act of domestic abuse.
But are such deaths predictable and can they be prevented? In a number of cases examined by RTÉ Investigates, there appeared to be similarities in the behaviour of the perpetrators. But the warning signs were not readily apparent to family and friends until it was too late.
Aisling McLaughlin and Angela Doyle Stuart both lost sisters through femicides at the hands of partners, and they see common themes in the events leading up to the killings.
Aisling's sister, Siobhan McLaughlin, was strangled with a flex by her former partner Brian Kearney at her home in Dublin in 2006.
Angela's sister, Lisa Doyle, was strangled by her partner, Gerard O'Hara, in Kilkenny in 2009.
Outwardly, neither Siobhan nor Lisa appeared to have previously been victims of domestic abuse. There were no obvious signs of physical abuse and there were no allegations of violence against the perpetrators before the killings.
---
Read more:
Domestic abuse in Ireland - a year in crisis
'I think it was rage' - men who suffer domestic abuse
---
But there was one common theme in both relationships that came to light after the murders.
"When you are piecing it all together, you realise there was control," said Angela Doyle Stuart.
"He was controlling the keys to the home…. He would turn up on girls' nights out. I learnt afterwards that Lisa had no money to go for lunch with friends. He was controlling the money," she said.
Aisling McLaughlin has met with Angela and found similar themes in her own sister's story.
"There wasn't any violence, but there were extreme levels of control. There was financial control. He convinced her to sell her lovely home. She was put in a place in Spain. He would tell her not to use the dishwasher, because it would cost money," Aisling said.
"When she finally said, I am going to the solicitor, this is it, that's when he could not cope. He took Siobhan's life."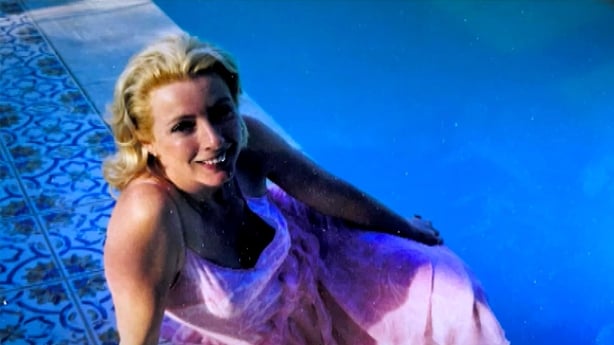 Siobhan McLaughlin's body was found in the bedroom of her home in Goatstown in Dublin. Brian Kearney tried to hoist her body over a door to make it look like a suicide.
The jury did not believe him and he was convicted of murder.
Angela and Aisling believe their sisters were victims of coercive control, which only became a criminal offence in 2019 and is defined in law as an offence when a person persistently controls their partner, causing a substantial impact in their day-to-day life.
"Coercive control is a brutality of its own. In the 2020s, we are only dealing with this now," Angela said.
Although much of it went undisclosed, Jamie Campbell's mother, Ciara, had suffered domestic violence before her murder. But she was also subjected to severe coercive control.
"It was like she could not have been with anyone before him," said her friend Alice Keaton.
"It was like she could not have a past. By the way he was treating her, he was cutting her off, so he could have her to himself. He only wanted her his way. Ciara didn't know where to turn – she thought she could control it herself."
Retired detective Frank Stephenson, who investigated the case, told RTÉ Investigates that she did not really tell anyone of her difficulties.
But the investigation revealed that she was often subjected to abuse and coercion.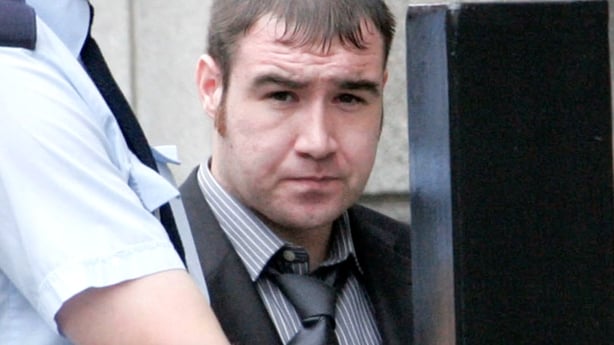 "The incidence of it is much more common than we used to think. It wasn't spoken about," he said.
In Ciara Capmbell's case, she left Gordie Molloy five weeks before her death.
"That is when things deteriorated," said her father, Micheal. "It got worse and worse. He was parked outside the house, he left the car outside. He would turn up in pubs, he would play mind games."
During the trial it was argued that he suffered from a borderline personality disorder. But the injuries inflicted on Ciara provided an insight into Molloy's motivation, according to Frank Stephenson.
"Ciara was stabbed a number of times in her mouth," he said. "Some of it was very unusual in that it was directed to the head and mouth. I think it was to silence her and stop her from answering back," he said.
"It was to make her mute. It was about control. This whole series of events was about control."
Women and men can be subjected to varying degrees of coercive control and, while it can cause great suffering, many cases do not lead to any violence whatsoever.
"Obviously, coercive control doesn't always lead to murder," Angela Doyle Stuart said.
"But if I knew what I knew now, I would have been more intrusive to protect my sister. If you have all that information [about coercive control], it makes a massive difference going forward," she said.
"It may make the difference in saving someone's life. It might make the difference."
If you have been affected by any of the issues in this article, you can find support at rte.ie/helplines. You can reach Women's Aid, which supports women who have experienced domestic abuse, on their 24-hour freephone helpline by calling 1800 341 900. You can reach Men's Aid, which supports men who have experienced domestic abuse, on their helpline by calling 01 554 3811.