In early spring of 2021, Adapt, a women's refuge in Tralee, Co Kerry, received a call from a Dublin woman.
She was two months pregnant, and had escaped from her house. She had no money, her phone's battery was dying, and she was in need of safety.
The woman called the refuge in Tralee only after she had tried other refuges closer to home. They were all full.
"She seems to be in an awful position," Catherine Casey, the manager of the refuge, told RTÉ Investigates.
In the preceding week or so, Adapt had received calls from nine women looking for accommodation in the refuge. They were only able to facilitate one of them.
While refuges provide a lifeline for many women fleeing domestic abuse, they are typically the last place a woman wants to end up – in an anonymous room, in an anonymous location, away from family and friends.
But even for the most desperate of women, places in these shelters are scarce – not just in Tralee, but across the country.
You can't go where you want, you can't see who you want. You can't be who you are
Those seeking help come from different backgrounds, with different experiences of control and violence by abusive partners.
Over the course of the past 12 months, RTÉ Investigates spent time in a number of women's refuges across the country – hearing stories of women who had suffered brutal assaults, but were unable to get immediate help.
Many were receiving outreach support, a critical service for women facing physical violence and coercive control, a form of persistent psychological abuse by a partner.
One in four women in Ireland who have been in a relationship have been abused by a current or former partner, according to Women's Aid.
During the pandemic, refuges have come under increasing pressure, with calls from women needing support increasing by an order of magnitude – in some cases by as much as 150%.
At the Inchicore Domestic Outreach in Dublin, a woman had suffered a serious facial injury. But she was more distressed by the coercive control she had endured.
"Mental abuse leaves a scar that will never go away," the woman told her support worker, Anita Koppenhofer.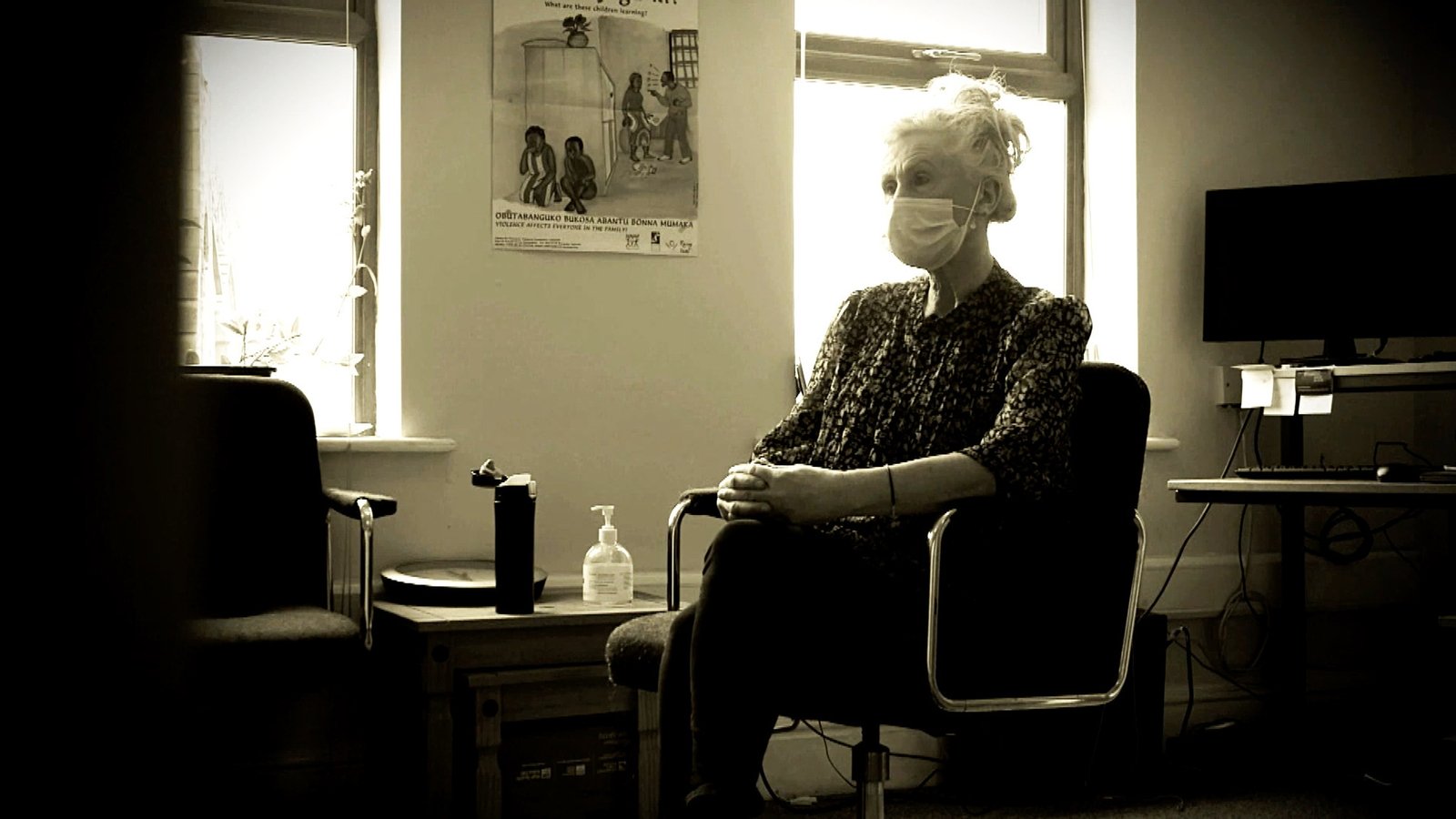 "It's all control. He will decide if I can have money, he will decide if I can have runners. You can't go where you want, you can't see who you want. You can't be who you are," she said.
A second woman receiving support from Ms. Koppenhofer described financial abuse. In addition to physical abuse, the woman's partner had left her without money for rent, food or utility bills.
Over the following months, she battled eviction from her home until emergency intervention by Inchicore Domestic Outreach.
The main legal weapons used to combat perpetrators are domestic abuse orders, which limit access to victims. But these orders are simply ignored by many perpetrators. Officially, there were 4,672 breaches of domestic abuse orders recorded during 2021. Some 137 perpetrators went to prison.
The figures were released in response to a parliamentary question made by Fine Gael TD Fergus O'Dowd.
But many women are reluctant to report breaches of domestic abuse orders. Even though she had left her partner, one woman told RTÉ Investigates that was still being controlled through contact on social media. The pressure she was under became apparent during her support meeting with the manager of the Laois Domestic Abuse Service, Marna Carroll.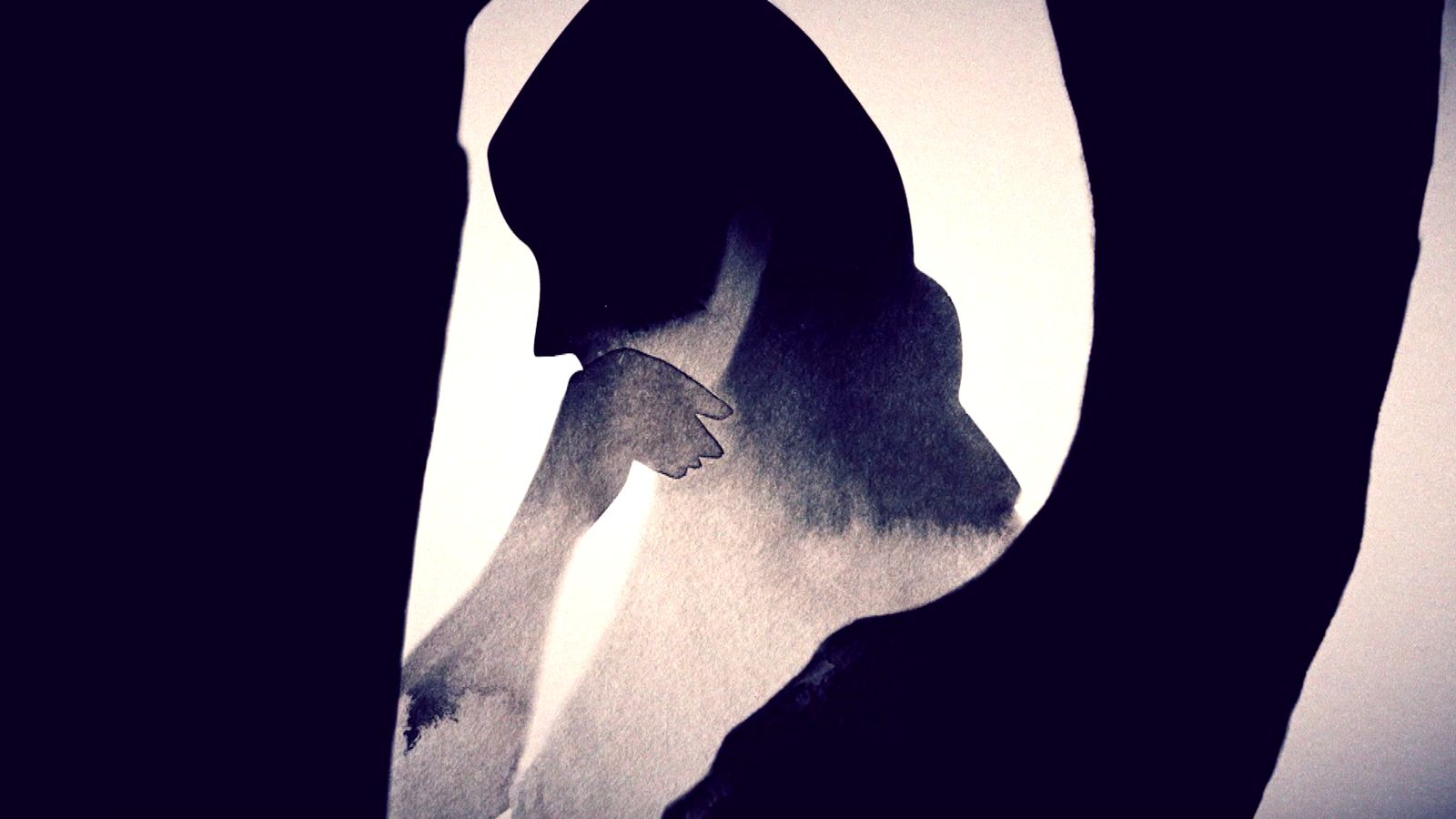 Her former partner told the woman that it didn't matter what the authorities said – he was coming home to her.
"That worries me," the woman told Ms Carroll.
Ms Carroll asked the woman what she thought he was capable of.
"I don't know. He could show up at the house and take my child," she replied.
The woman later met with her former partner. During a short visit, he sexually assaulted her. She was visibly upset at her next meeting at the domestic abuse centre.
"I think he felt he had permission to do it, as well," she said.
"I said stop and he just continued. It gets to the point where you are numb in the hope they will go away and they will leave you alone."
The woman broke down several times during the meeting as she recalled previous assaults and threats. But she also said she lived in hope – and said she saw some possibility of returning to her abuser.
"Maybe I am hoping to see more of that person that I see, after the abuse, that night – the caring person."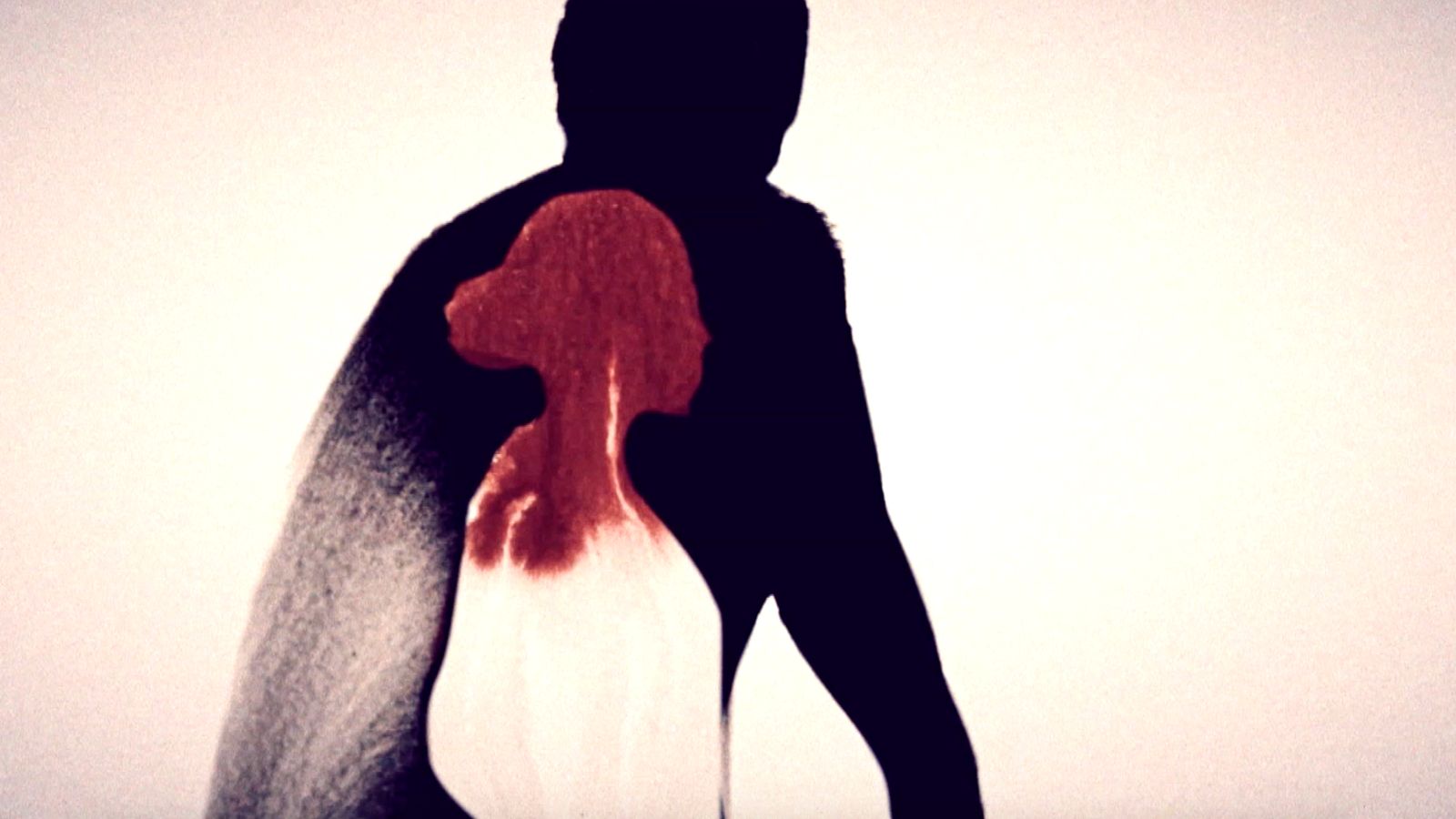 Ms Carroll told her that her abuser was using well-worn tactics.
"It is that wearing effect of the constant abuse, the name calling, the belittling, the coercing you into sex, the humiliation. If someone actively works to destroy that, you are back at ground zero," she told her.
The impact of this coercive control makes it difficult to leave abusive relationships, according to Don Hennessy, a psychotherapist who has worked with male abusers.
"People who are targeted by these people lose their personality in a way that is quite profound," Mr Hennessy told RTÉ Investigates.
"These women are no longer in touch with their own instincts, the survival mechanisms."
The respite and counselling offered by women's refuges provide short-term stability for the women.
In many services, the next stage of the recovery process involves them moving out of the refuge and living independently and safely in the community.
However, the housing crisis is an added complication. In refuges in Kerry, Clonmel, Bray and Athlone, women were ready to leave – but had nowhere to go. This is commonly referred to as bed-blocking.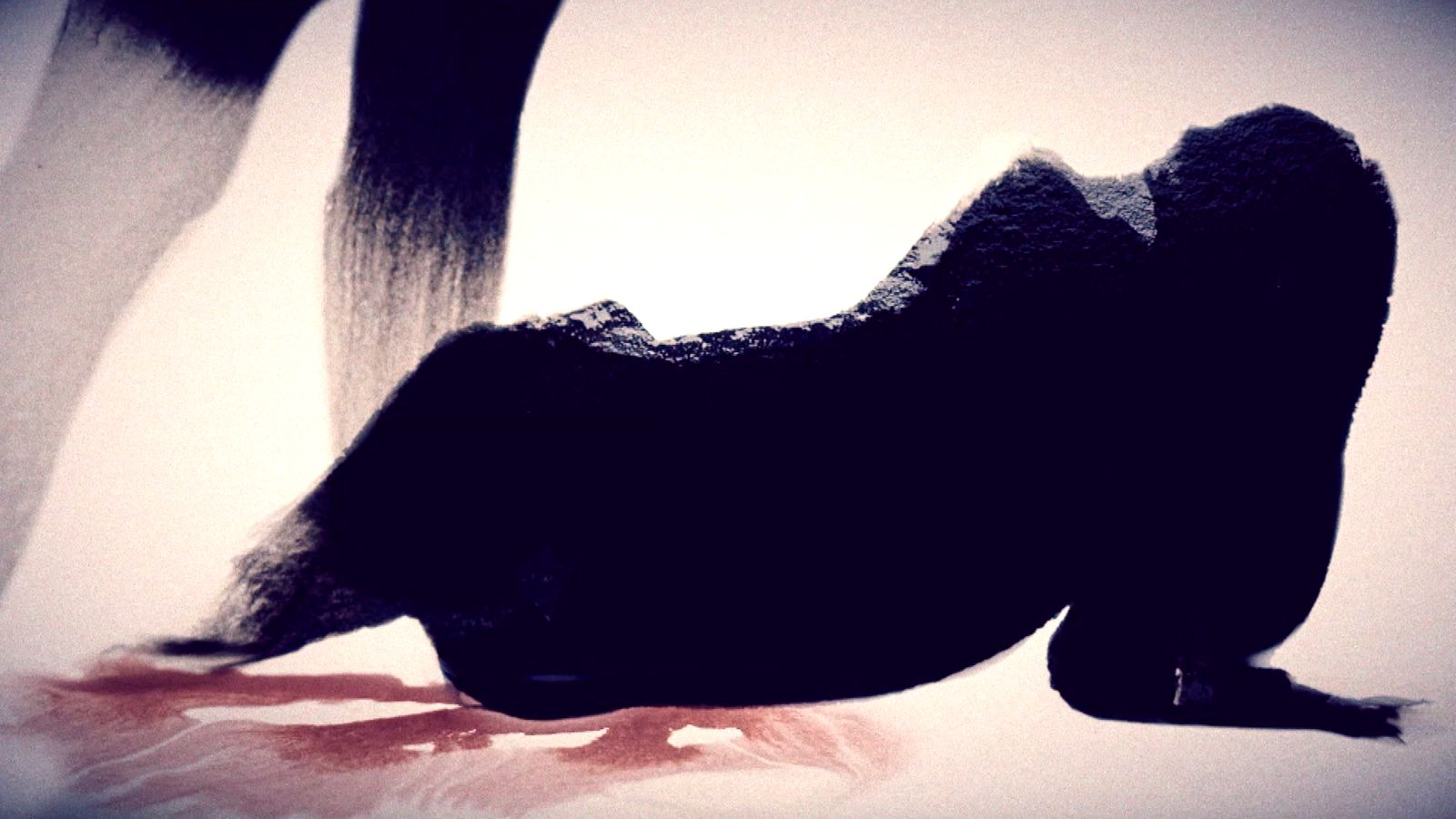 "The woman is forced to leave and go into refuge while the abuser stays in the family home. But, when she is ready to move on from the refuge, there is no affordable accommodation available," Deirdre Berry, the manager of Esker House in Athlone, told RTÉ Investigates.
This so-called bed-blocking persisted in Cuan Saor, a women's refuge in Clonmel, even as there was increasing demand from women seeking a place. Some of them sounded desperate.
"I want to be away from the situation. He lost his head a little bit," one of the callers said.
This woman had been attacked several times in the past, according to support worker Erika Ward.
"He would go for the same area, for this lady, in the back of the head," Ms Ward said.
"There is no blood, no marks. She may be dizzy, sick, but there is no outward sign to be caught with."
The refuge can accommodate up to 20 people, including children. It was stretched to the limit.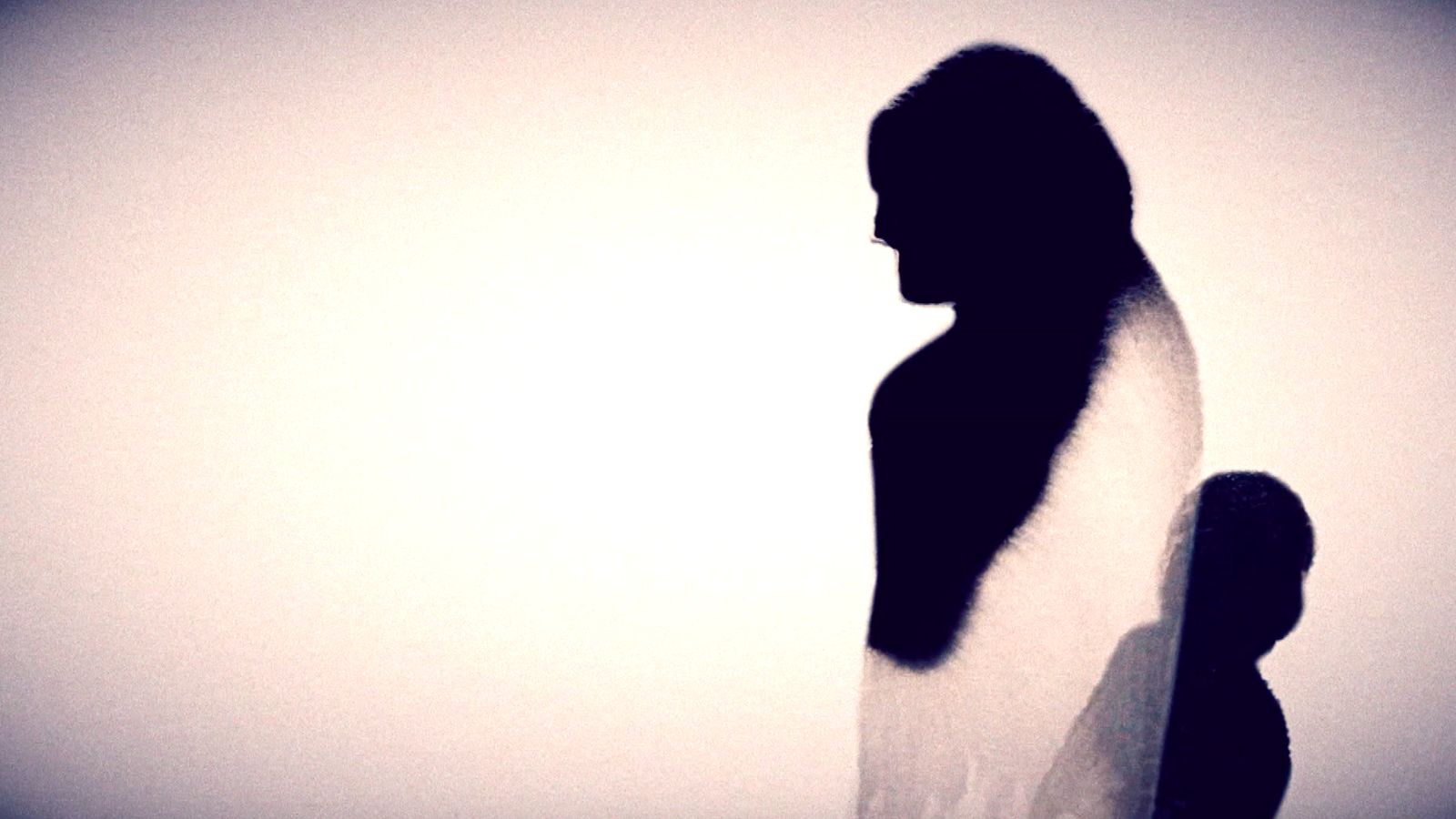 "This month, we have had 22 referrals, including 23 children – and, all of those, we could not take," Geraldine Mullane, the project leader of Cuan Saor, told RTÉ Investigates.
"These are women that are not safe that are in violent relationships. Two of the women were pregnant, looking for accommodation and to be safe. But there is no room at the moment."
One of the residents in Cuan Saor was also struggling to find new accommodation so she could leave. During a support meeting with staff member Martina Killoran, this woman explained that she had suffered a double blow by going into refuge.
"Because I left the house voluntarily, they struck me from the council list, and I am starting from day one once again, on the council list," she said.
"And now I am homeless with my children. I am grateful, but it's not ideal," she said.
The woman was was previously renting a private property with a Housing Assistance Payment (HAP) from Tipperary County Council. When she went into refuge, and while her partner remained in the property, her name was taken off the scheme.

When the woman was ready to leave Cuan Saor, she was ineligible for the HAP scheme for a period of 12 months.
In a statement, Tipperary County Council told RTÉ Investigates that when an individual "has to leave their HAP unit as a result of domestic violence ... and this is made known to the council, the individual is provided with new HAP support".
While the woman was turned down for HAP while she was in refuge, she later managed to secure a place following an appeal.
However, RTÉ Investigates learned that two other domestic abuse victims of Cuan Saor failed in their appeals for HAP support.
"Nobody leaves their home unless they absolutely have to. Nobody would give that up unless they have to," said Sarah Benson, the CEO of Women's Aid, an organisation working to stop domestic abuse.
"There has to be compassion and recognition and a prioritisation of women that are forced out of a home by someone who is violent and abusive," she told RTÉ Investigates.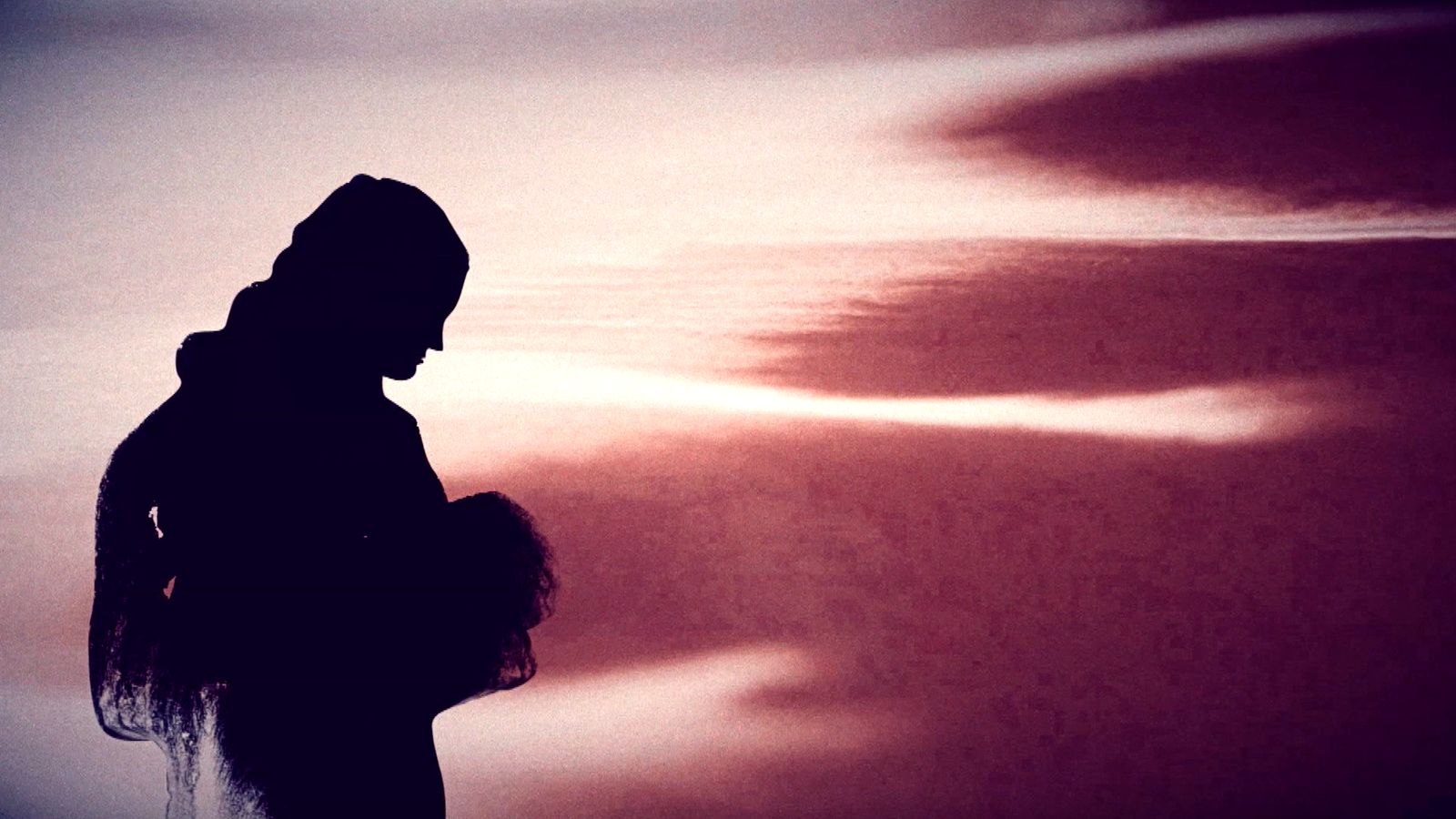 In the run up to Christmas, many refuges were full. Members of the public were arriving with donations to the services in Kerry, Clonmel and Athlone, but the mood was sombre.
"We know that, behind every woman we hand a present to, is pain and suffering and let down," Ms Berry said.
Esker House was providing support to a woman who was seriously assaulted by her partner over Christmas.
"She was very badly physically injured – as in broken bones," Linda Tiley, a team leader, told RTÉ Investigates.
But there was no place for her in the refuge.
"We arranged emergency accommodation for her because we currently don't have space," Ms Tiley said.
Staff at Esker House continued to support the woman over the Christmas period. The woman later returned to her partner.
That same week, one family in the refuge was ready to leave but there was no accommodation available to rent at an affordable price, Ms Barry said.

Despite the increase in incidences of domestic abuse during the pandemic, women are still reluctant to take cases.
For women who do proceed, it can be a trying experience.
Sarah Behan's apartment still bears some of the hallmarks of a domestic violence crime scene. There are pockmarks and holes in the doors and walls of her kitchen, front room and bedroom – the trail left from a prolonged assault by her former partner, the ex-Fair City actor, Patrick Fitzpatrick.
Sarah fled screaming to a neighbour's house following the assault at her apartment in Blanchardstown in Dublin in 2016.
At one point, she contemplated jumping out the window of her second-floor apartment.
"I got beaten badly. He pulled me back from the window, by the hair, and dragged me, and tried to strangle me for what felt like an eternity," she told RTÉ Investigates. "I could see the room closing in."
Fitzpatrick was standing outside the apartment when gardaí arrived, and he later made a statement of admission and pleaded guilty. There was clear evidence an assault on Sarah had taken place.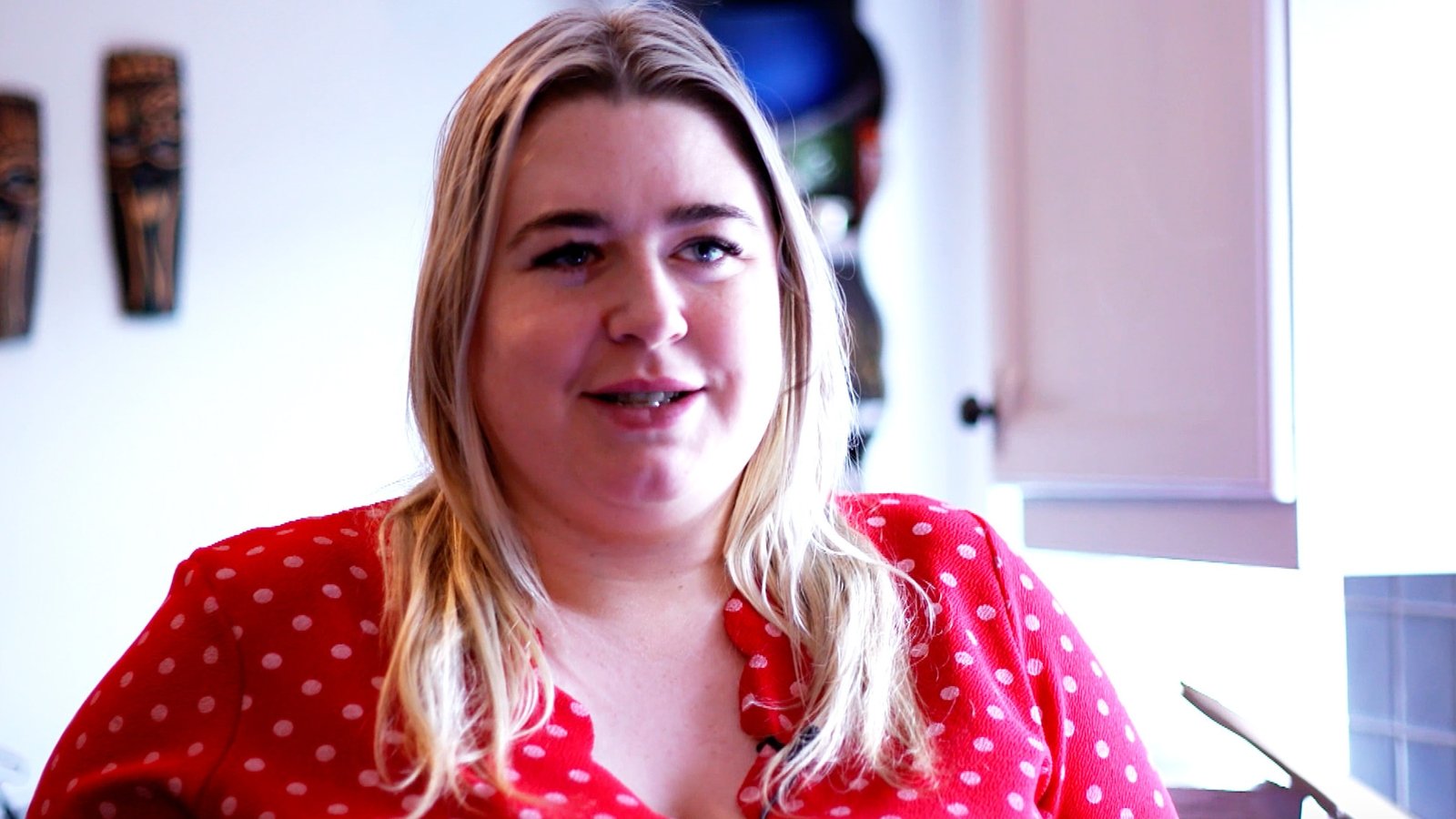 But her journey through the criminal justice system would take almost three years. The case was remanded before the courts a total of 14 times, followed by a further two appeal hearings, the Court Service has confirmed. "It was trauma relived over and over and over again," she said.
Sarah's mother, Antoinette, attended all of the remand hearings. "It was just put off. We were told the defence was not ready, it was pushed back," Antoinette said.
The lowest point for Antoinette came when the judge read through the medical report. "It had that she had clumps of hair missing, and bruises on her face, and jaws," she said.
The prosecution of Patrick Fitzpatrick was finally resolved in January 2019. "I thought he would go away for a year or two at least, for all the things he has done," Sarah said. "But he got one month. That was it – a suspended sentence then."
A year before his attack on Sarah Behan, Fitzpatrick assaulted a previous partner in Ballymun in 2015, punching her twice in the jaw. That assault was finally dealt with in May 2018 when he received a 12-month probation bond.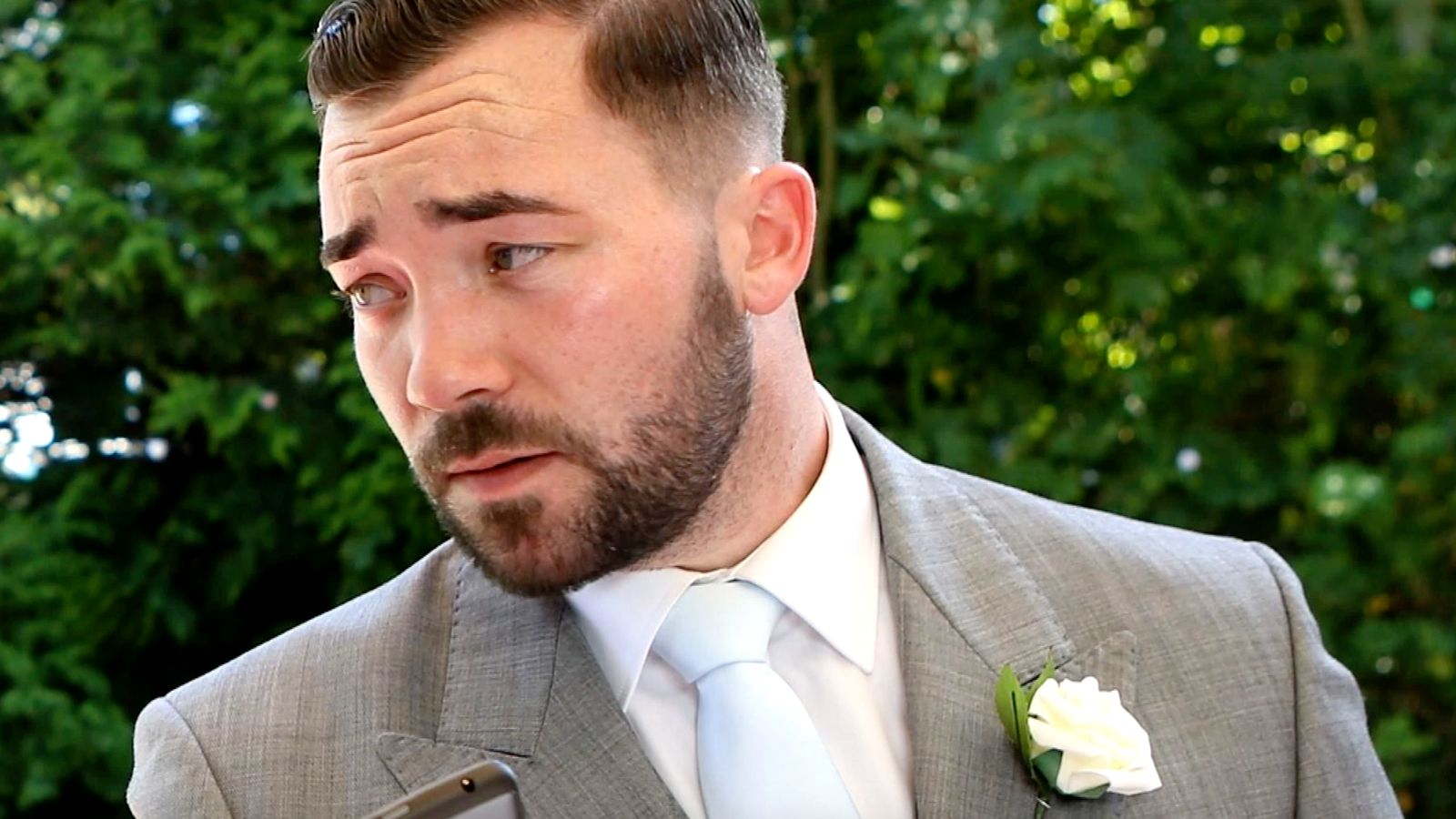 The following January, the remainder of a sentence for the assault on Sarah was suspended. It meant he served two days in prison for the assault on Sarah.
"I feel let down by the system, really," Sarah said.
"I could not protect her. So, no matter how old your baby is, it's tough," Antoinette said.
Sarah is now more wary of people and still struggling to come to terms with what happened.
"The psychological impacts are lifelong," said her mum. "She is a different girl to what she was before."
Patrick Fitzpatrick did not respond to a request for comment from RTÉ Investigates.
For Vanessa Begley, the court process took just under a year, but it was a bruising experience for a different reason. Her former partner Damien Fealy pleaded not guilty.
Vanessa was deeply traumatised in the months leading up to her court case. She had been going out with Feely for 18 months.
It was her first relationship and she appeared to have been coercively controlled.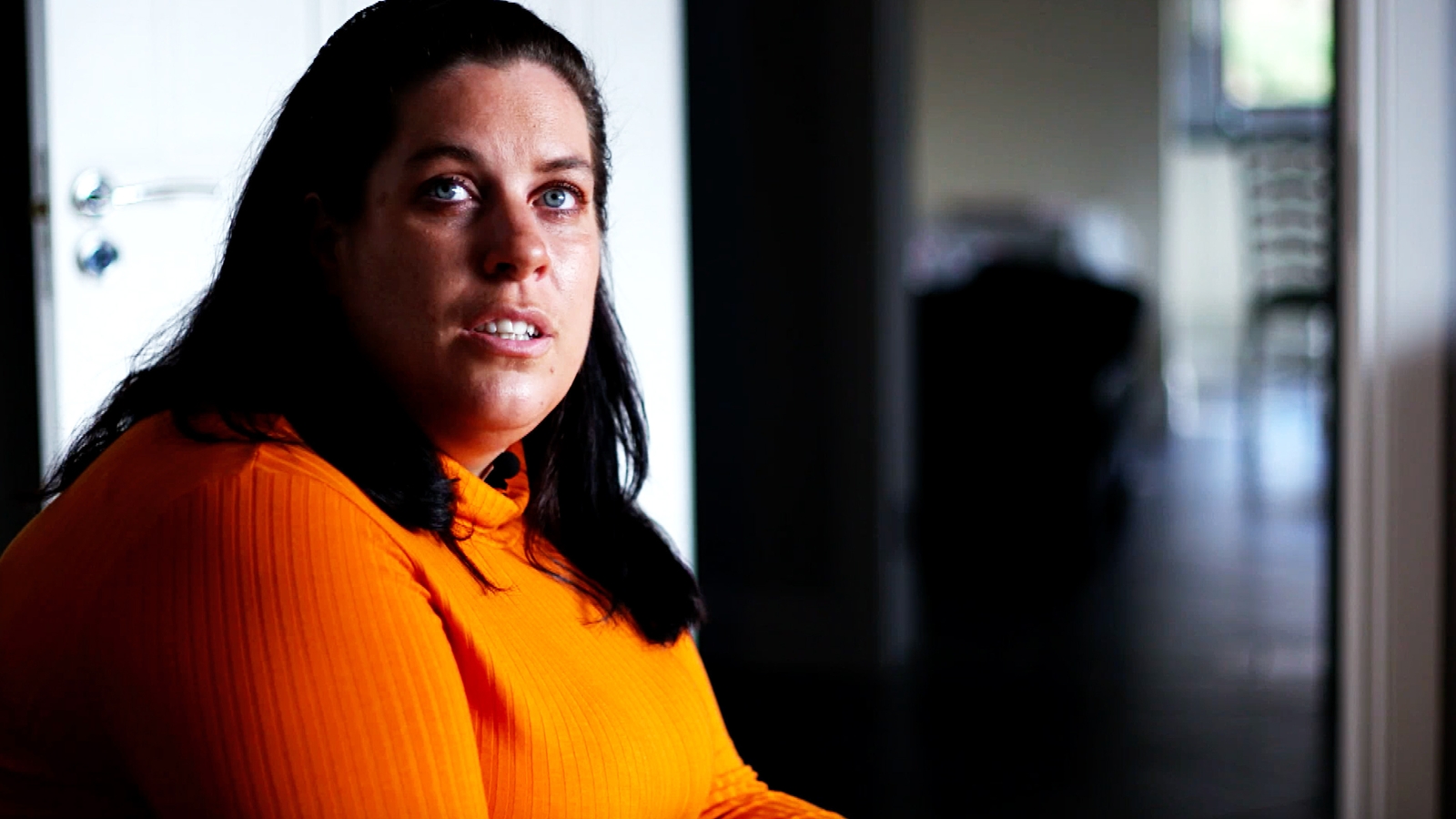 In January 2019, Vanessa made a statement to gardaí, documenting five serious assaults.
Fealy, 32, who appeared on RTÉ's Operation Transformation in a report on arthritis in 2017, did not testify when the case came to trial. Vanessa spent over an hour on the witness stand.
It was put to her in cross-examination that she was on a revenge mission because she hadn't been treated like a princess. At one point she left the court in tears.
"I felt like I was the one wrong," she recalled. "He didn't have to go on the stand at all. He just sat back and watched everything that was going on."
Two years after the trial, she was still traumatised as she read out a draft of her victim impact statement. "He has choked me, punched me... put me down constantly, which included being called tramp, slut or rhino."
She still bears some of the scars. Pointing to her chest, she said: "He stabbed me with a biro here. So, I got a tattoo – neart go neart – which mean strength to strength. That was the day he hit me with the wheel-brace and stabbed me with the wire."

We have an adversarial justice system – victims are put on trial, their behaviour is interrogated
Later, Fealy stabbed her twice in the head and banged her head against a wall. Almost as an afterthought, Vanessa added: "And the Stanley knife here [a cut on her chin] was another incident. Oh, and the cigarette burn as well, but you can't really see it."
During her court testimony, Vanessa felt like she was reliving the assaults. She went on: "When they showed me the knife, I found it very hard to look at it. I just felt really upset and scared. I felt the whole of my insides crumbling because I had seen the knife, he stabbed me with."
"It was very hard for me as a woman to stand up to make my statement. You think people are not going to believe you, and seeing him again – that was very scary," she told RTÉ Investigates.
During his relationship with Vanessa, Damien Fealy was already facing charges for assaulting a previous partner, who later testified against him, about seven separate assaults – one lasting nine hours.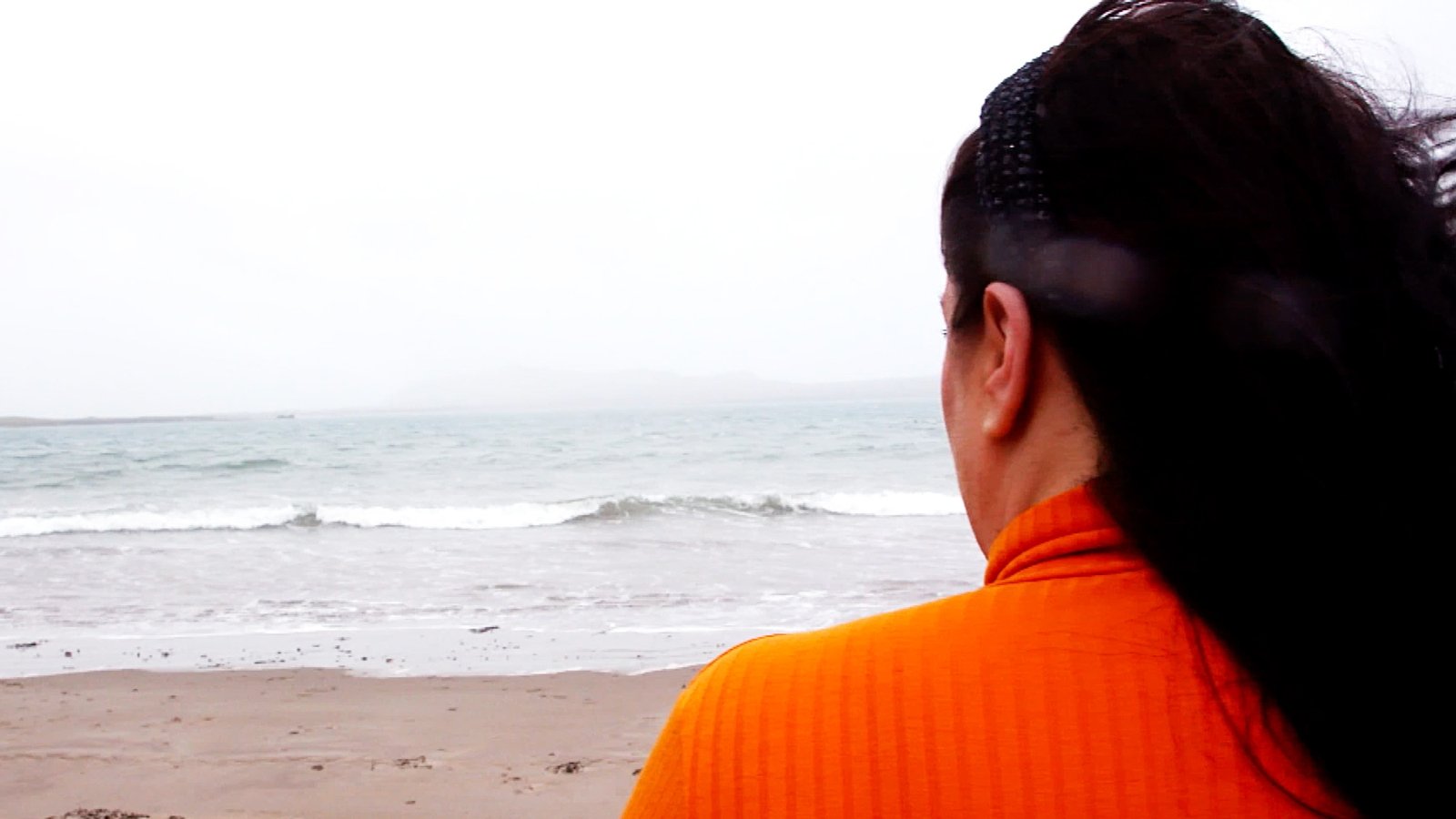 For these assaults, Fealy was sentenced in May 2019 to four years and eight months after being convicted of assault, false imprisonment and a threat to kill.
Later that year, Fealy, from Tralee, was given four years in prison for the assaults on Vanessa – with the final 18 months suspended. He is due to be released from prison in 2024.
Ms Benson said that victims are put on trial during these cases.
"We have an adversarial justice system – victims are put on trial, their behaviour is interrogated. How do we balance those rights? It is completely retraumatising them, with their experiences," she said.

Refuge support services are also dealing with a legacy of domestic abuse cases. On a whiteboard in her office in Portlaoise, Ms Carroll wrote down a number for one of her oldest clients.
"We use numbers to protect them. We are up to over 2,000," she said.
Client 365 broke down several times during her meeting with Ms Carroll.
"At the very start, he was a very nice man," the woman said.
"Charming, well dressed – everybody liked him."
Later, he became violent, and the man was at his most dangerous when she was pregnant.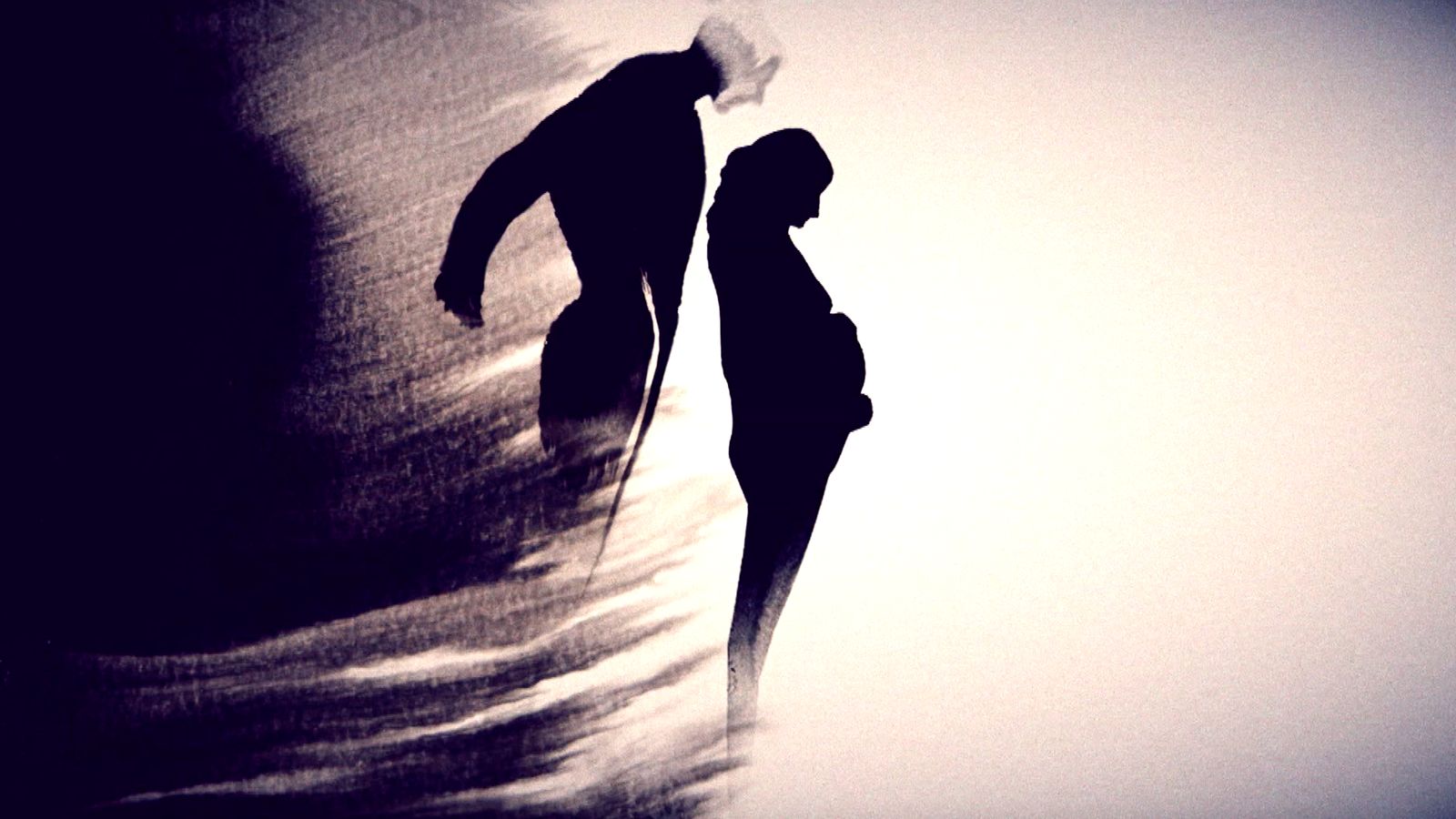 "His punches were so strong that, when he hit you, you stayed down," she said. "I was battered so much, the baby did not survive. I had to give birth to that baby on my own."

Some women had suffered years of abuse, but were still being abused through the court process and child access issues. While having to interact with these men, they were still haunted by particular acts of brutality.
One woman recalled how she was left in terror lying on the floor of her bathroom after being raped: "I knew I was going to vomit and he opened the bathroom door, and I remember him saying to me, looking at me, as I was getting sick, 'you are such a worthless piece of shit'. And he walked out of the room, and passed out."
Mr Hennessy believes that the men who abuse their partners are incapable of change.
"I haven't found a way to redemption for them yet," he said. "Fundamentally, I class it as a lack of conscience."

If you have been affected by any of the issues in this article, you can find support at rte.ie/helplines. You can reach Women's Aid, which supports women who have experienced domestic abuse, on their 24-hour freephone helpline by calling 1800 341 900. You can reach Men's Aid, which supports men who have experienced domestic abuse, on their helpline by calling 01 554 3811.