The parents of a 10-year-old girl have said they want answers about why she died after a series of operations at Temple Street Children's Hospital in Dublin.
Dollceanna Carter from Co Meath had spina bifida and scoliosis.
She first underwent spinal surgery at the hospital in May 2021 involving the surgeon at the centre of the external review announced by the HSE this week.
Dollceanna had multiple further procedures after her first treatment and died on 29 September last year.
The case is part of the external review of 19 children treated at Temple Street announced by the Health Service Executive.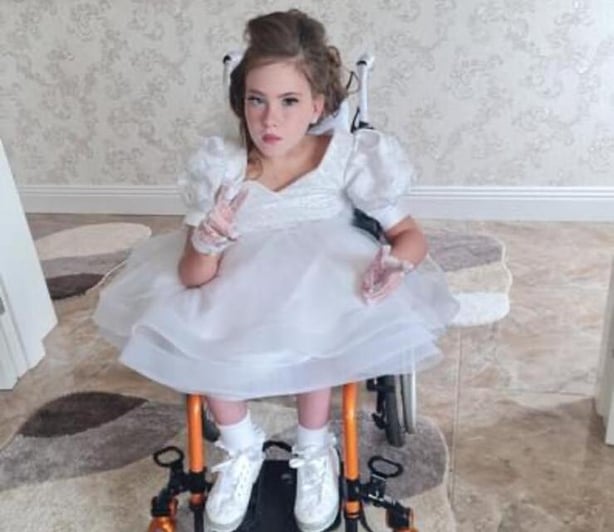 The HSE has described the case as a "serious surgical incident" which is the subject of a Serious Incident Investigation Review in progress since last month.
Her parents Michael and Bridget Carter said they are looking for answers.
They said that apart from Spina bifida and scoliosis, Dollceanna was a perfect girl who was the centre of attention wherever she went and had a cheeky smile.
They said that despite being a wheelchair user with her conditions, she otherwise was never sick.
"She was bubbly, a TikTok diva, loved her phone, her make-up and loved dressing up," Mr Carter said.
Dollceanna had her first Holy Communion in May 2021 just before she underwent her first operation at Temple Street.
Her case and 18 others are still under investigation as part of the external review.
---
Read more:
Temple Street parents say scope of review is too narrow
Taoiseach 'concerned' over spinal care at Temple Street
External review ordered into aspects of orthopaedic care at Temple Street
---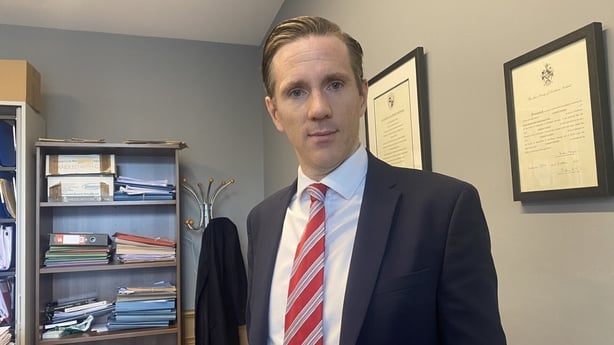 Ciaran Tansey, solicitor with Damien Tansey Solicitors in Sligo, represents the Carter parents and some other families affected by the issue at Temple Street.
Mr Tansey said that Dollceanna Carter's family, together with all the families affected, are going through hell at the moment.
He said that they had placed all their faith in the Irish healthcare system, to deliver some form of remedy to their children.
Mr Tansey said they were left with newspaper headlines, crises, further surgeries and that it has been a nightmare for them.
He said many questions had arisen in relation to the spinal surgeries carried out at the hospital.
The solicitor said he believed that the breadth of the review should be far wider and that families need full disclosure.
"Essentially, the report that has been disclosed to these families is an amalgam of three other sources of information, two reports carried out by the HSE and academic articles. The family are of the view that the base reports that were used for the purposes of this HSE report should also be disclosed in order that there is a meaningful exchange of information by the HSE at this stage."
Damien Tansey Solicitors said the State must formally apologise for what has happened to these children.
"Once formal apology can be offered, we can then commence the process of resolution. We can obtain in the first instance remedial treatment, we can obtain proposals on ongoing treatment needs that these children will have. And bear in mind, this is a long term issue. These are issues that will be affecting these children, these families for the rest of their lives."
A helpline has been set up to support the families.
Mr Tansey said: "The families need all the support that we can provide for them, helplines and interactions with doctors. They need clinical input and and they need access to personnel.
"Essentially, their one output for their children with these spinal needs had been Temple Street up to now and Temple Street essentially isn't functioning as it previously did or should have done.
"Somebody or some hospital has to step into the breach for these families. They can't just be left in the wind," he added.
Additional reporting Teresa Mannion