Today is World Mental Health Day. The World Health Organisation says the aim of the day is for people to focus on their mental health and make their well-being a priority.
Global events such as the rising cost of living and the war in Ukraine are upsetting people profoundly and result in higher levels of stress, higher levels of anxiety and low mood, says Dr Paul D'Alton, Clinical Psychologist and Associate Professor of Psychology at UCD.
Some call this period the Age of Anxiety.
Many have been living on high alert over the past two years and following on from the worst of Covid-19, "it's almost like we catch up with ourselves and realise many of us have been living in a state of high stress for a number of years", he said.
For many, this might result in feelings of burnout, Dr D'Alton said, causing them to become more irritable or unpredictable, to isolate themselves.
They can feel very frustrated, confrontational and maybe even irrational, or more irrational than they would normally be, he added.
"Burnout is insidious, it kind of creeps in," he said. "It doesn't happen overnight, so we almost don't notice that it's happening."
When people feel like this for an extended period, Dr D'Alton explains that getting in touch with a GP is a good first port of call, as often burnout looks very similar to depression but requires a different kind of treatment or a different kind of intervention.
The most common intervention that is recommended for 'burners' is rest, as trivial as it sounds. Learning how to rest is not an easy thing to do however, he said, as society doesn't encourage people to rest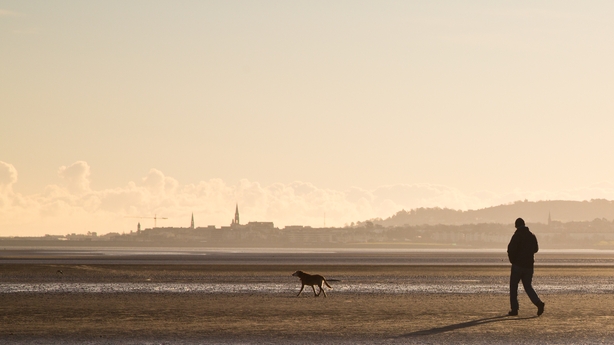 Most ways people can look after their mental well-being are things they know about - minding what you are eating, how you are sleeping, how you are exercising, and spending time in nature.
It is all easier said than done in the busy lifestyle most people are living in. "For many people, we're just about kind of surviving and then we're facing increased cost of living, for example, and all the fears around that. So, that's the reality of our lives too that it's structured in such a way, it's very hard for us to take care."
Small steps to change
While there is no quick fix to this, taking small steps is how change can happen, instead of making a commitment for life.
"Here we are, early October, think between now and the middle of December and think 'OK, what could I do? Over the next two months what kind of gift could I give myself? What could I actually commit to a few times a week that I know really helps me, nurtures me, really helps to resettle the nervous system?'"
These small steps and getting a friend involved in your goals might just help people follow-through on the activities that help people manage stress and worry.
"Research really says that we tend to make the commitment and live out our values when we do that with community, with friends and family," Dr D'Alton says. "Recruit other people, and they'll carry us through the winter as it gets a bit darker and a little grimmer, maybe in some ways."
Another thing that is important for our mental well-being is making an effort to have "one good honest conversation and at least once a week where we can maybe take a little risk or two and begin to say what's going for us".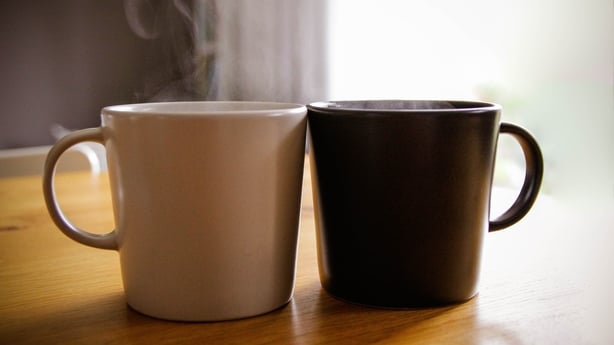 Gratitude is something Brian Griffin, counsellor, psychotherapist and owner of Counselling for Wellbeing, often brings in therapy.
Even just focusing on the simple things like a good cup of coffee, hot water in the shower - all of the things people really enjoy and would be unhappy if they were taken away - help brains start going more towards positive things, he said.
Listing three things you are grateful for in the morning before work, he said, and possibly doing that again in the evening help us set some grounding of a positive nature, rather than just saying "I'm going to be a grounded positive person today".
Being reflective and learning what your boundaries are, understanding what is going on inwardly is something many people shy away from. Mr Griffin said it is because people are usually inclined to just go with the general movement of things. "So, it does take a bit of a brave soul to stand up and say, 'hey, that really doesn't suit me' or to step back from it."
"Don't get into the negative speech of the people around you," he said. "Find things to be grateful for, even if everyone around you is complaining. By introducing positivity, you then invite the other person to bring positivity in."
How we address the stressful events in life is what makes or shapes the quality of our life, he added. He gives an example of getting a huge electricity bill.
"It's bad enough I have a difficulty in paying this bill. I really don't have to put myself under extra pressure," he says. "It doesn't mean that, you know, you're flippant and say everything is fine. It's not fine. I have a bloody huge electricity bill to pay and it's a challenge to me. But if I want to just carry that with me all week, well, I'm going to have a pretty lousy week on top of having to pay the bill."
Things like the cost of living and the pandemic might have just exacerbated issues that were already there for many, said Mr Griffin.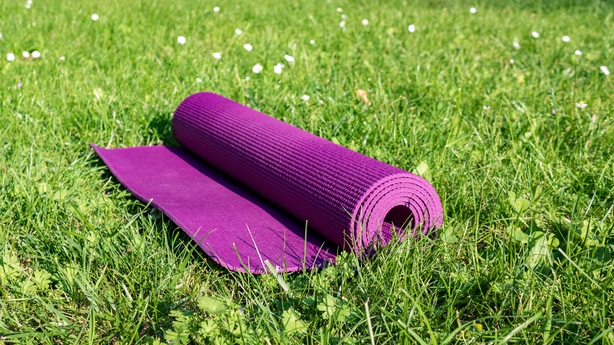 Supports are there if needed
Minister for Mental Health and Older People Mary Butler said the key message she would like to get across today is to remind people, of whatever age, to be conscious of the importance of protecting their mental health.
And, she said, supports are there if needed.
"If anyone has mental health difficulties around anxiety, depression, suicidal thoughts or otherwise, I urge them to seek help without delay. There are a wide range of mental health supports available in Ireland, through the HSE or the many agencies providing high quality care on its behalf."
She urged people to talk to their GP.
Online resources, such as YourMentalHealth.ie, are also available.
A Freephone Your Mental Health Information Line is available 24 hours to find supports and services (1800 111 888). Text HELLO to 50808.
For urgent help, call 999 or 112 and ask for the ambulance service if you or someone you know needs emergency help.