Representatives from nearly every country on Earth will come together in Egypt on Sunday to coordinate global climate action for the next year.
Heads of state, ministers and negotiators, climate activists, mayors, civil society representatives and CEOs will meet in the Egyptian coastal city of Sharm el-Sheikh for the 27th Conference of the Parties to the United Nations Framework Convention on Climate Change (COP27).
COP27 takes place with the UN Secretary General António Guterres warning that the world is "doomed (unless) we bring back climate change to the centre of the international debate".
We spoke to three young Irish delegates about their hopes and fears ahead of the crucial summit.
---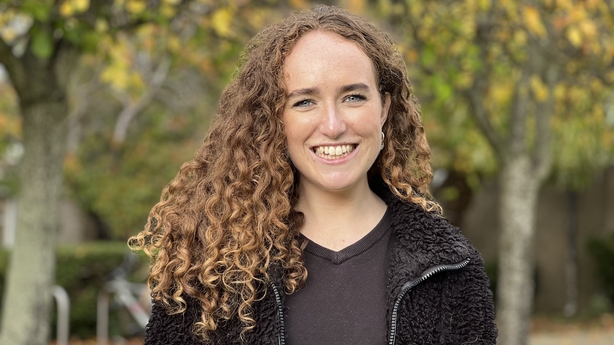 Rosalind Skillen, 24, is a climate activist from Belfast who is currently doing a Masters degree in Environmental Policy at UCD. She is attending COP27 to make sure key issues affecting young people are represented.
She attended COP26 in Glasgow, Scotland last year, but said this summit will be very different.
Many African countries are now spending more on efforts to adapt to the effects of climate change than they are spending on health care, Rosalind said, quoting a recent survey. So, this year's COP in Egypt will focus on climate finance, climate adaptation, implementation and also loss and damage reparations.
"One of the big injustices in the whole climate crisis is that the countries that have done the least to contribute to the climate crisis are those who are paying the most for it," she said.
Rosalind hopes wealthy countries will step up in terms of their climate finance commitments during COP27, and help countries in the African continent adapt to the impacts of climate change.
However, with the summit taking place against the backdrop of the cost-of-living crisis and Russia's war of aggression against Ukraine, she fears "it won't be treated seriously, and it will just be pushed back again down the priority list".
Are you wondering what COP27 is all about? We've been finding out what to expect from the UN's climate conference and why it should matter to you.#COP27 #ClimateAction pic.twitter.com/gWrhXHVhSe

— RTÉ News (@rtenews) November 2, 2022
---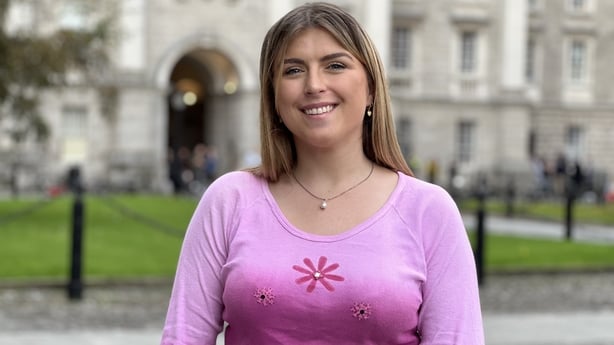 Jenny Salmon, 20, is a third year law student at Trinity College Dublin and is going to COP27 as a Youth Climate Ambassador for Concern, Ireland's largest aid and humanitarian agency.
Her aim is to show that many young people really do care about the climate crisis. "Because, we've inherited climate change, and so it's kind of up to us to deal with it now," she said.
Jenny is taking messages from young people who attended last month's COPON! festival in Dublin.
She hopes to be able to share these messages with leaders from Ireland and all over the world.
"What I'd most like to say to the Taoiseach at COP27, if we get to speak, would just be to highlight how much Irish young people are looking for more local solutions," she said.
There is no transparency at the moment - or data, really, she explained, in terms of how much carbon each area is creating. "If we don't know how much carbon we're emitting in each area, how are we supposed to know how we can reduce it?"
Like Rosalind, she fears the summit could be "all dialogue, where nothing will get done meaningfully".
But she believes the human cost from catastrophes like the floods in Pakistan and the famine caused by drought in parts of East Africa, is going to be "a real push factor for people to make those kind of conversations more meaningful".
Did you know that the countries with the smallest carbon footprints are experiencing the largest impacts of #ClimateChange?
We've been finding out what to expect from #COP27, the UN's climate conference, and why it should matter to you. #ClimateAction pic.twitter.com/vyyZIGBQyg

— RTÉ News (@rtenews) November 3, 2022
---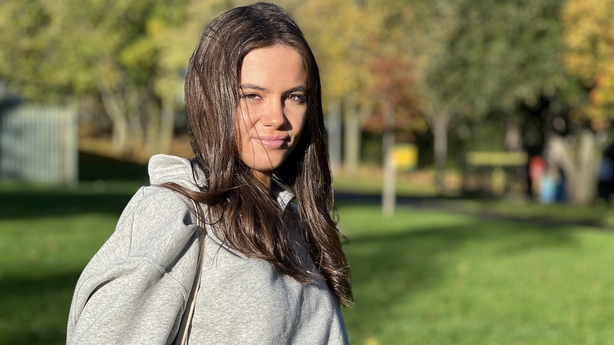 This year's COP will be the second one for 22-year-old Oileán Carter Stritch from Clondalkin in Dublin. She will go as a Youth Ambassador with the Department of Environment, Climate and Communications and the National Youth Council of Ireland (NYCI).
She has been a climate advocate since she was 15, and has been involved with NGOs like ECO-UNESCO, NYCI, and Plan International.
She said: "As I grew up, I always had this want for social justice and I think I realised how interlinked it was with climate justice and the climate crisis.
"People can hear 'climate change' and the acronyms and jargon and they just zone out and shut themselves out of the conversation, but it's all linked to other issues that we have going on around us, including local issues and the cost-of-living crisis.
"All this jargon locks the everyday person out of the conversation and it's the everyday person that we need in the conversation."
Oileán hopes countries will make climate targets that are effective at COP27.
"We can hope that countries are genuinely serious about wanting to do this because the alternative is scary.
"This is why having Youth Ambassadors at this type of meeting, voicing their opinions, is really important. We bring a sense of urgency to the table.
"I think we feel a lot of these issues a lot more than older generations because we know that it's really going to affect our future and it's already affecting our future.
"I think the news every day is so sad and depressing, and you kind of wonder what's going to happen in the future. I think you would question whether you're going to have a family or where you're going to live, what you're going to do. You question it all."