Taoiseach Micheál Martin has insisted that Government is committed to delivering on the key principles of Sláintecare.
Yesterday, Gastroenterology Professor Anthony O'Connor resigned from the Sláintecare Implementation Advisory Council.
He became the third person to step down from the health service reform programme this month.
Laura Magahy, the full-time Executive Director of the programme, and Professor Tom Keane, the Chairperson of the Council, resigned earlier in September.
During a visit to Rosslare Europort today, Mr Martin told reporters that issues around accountability and visibility were raised by Professor Keane and Ms Magahy.
He added that there were also structural concerns, with both expressing a view that the "structure that had been created within the Department of Health was not optimal in terms of dealing with both the Department of Health and the HSE and they wanted more visibility over the delivery".
Mr Martin said the Government will address those concerns.
He said elective facilities in Cork, Galway and Dublin will be the next big agenda item as well as public-only consultant contracts.
Earlier today RTÉ News confirmed that Mr Martin had spoken with Prof Keane and Ms Magahy.
Mr Martin spoke to Professor Tom Keane, former Chairperson of the Sláintecare Implementation Advisory Council, who is in Canada.
He met in person with Laura Magahy, Executive Director of the reform programme.
The meeting was described as cordial and constructive.
The Taoiseach listened to the reasons why the two resigned, concerns about governance, and ownership of the Sláintecare reforms.
At the meeting, there was a discussion about the need to change the structures so that the reforms can be implemented.
The Taoiseach is expected to discuss the best way forward with Minister for Health Stephen Donnelly and Cabinet.
Ms Magahy is completing her two-month notice period at the Department of Health.
In his resignation letter, Prof Keane said he believed that fundamental failures of governance, accountability and commitment continued to make any chance of success for the Sláintecare programme impossible.
Meanwhile, the Sláintecare Implementation Advisory Council is expected to seek a meeting with the three Government party leaders next week, following Prof O'Connor's resignation.
In a letter of resignation, Prof O'Connor told Mr Donnelly that the Sláintecare programme to reform the health service would bear little or no relation to what was originally envisaged.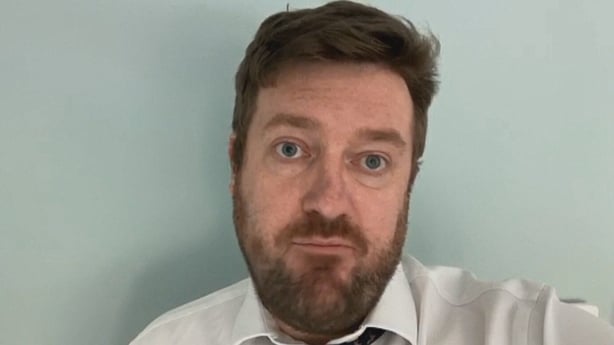 One of the areas of concern that was highlighted following the resignations of Ms Magahy and Mr Keane was the shift to regional care.
Prof O'Connor said the devolution of power to regions and communities was not going to happen, given the approach he bore witness to in yesterday's meeting with head of the Health Service Executive Paul Reid and Secretary General of the Department of Health Robert Watt.
In his resignation letter, Mr O'Connor said that when Prof Tom Keane resigned on foot of a number of SIAC resignations since the summer, he was presented with a difficult choice.
On his options he said: "To accept at face value the word of a senior clinician and healthcare reformist with an international track record that fundamental failures of governance, accountability and commitment continue to make any chance of success impossible, or given the fact that SIAC had clearly been kept very much in the dark on the issues that led to the resignations, to lead the group to pursue answers and direction for ourselves to remain loyal to the project."
He said that he chose the latter, out of respect for the ideals of Sláintecare and a sense of duty to those who will rely on it.
---
Read more:
Explainer: What exactly is the Sláintecare programme?
Sláintecare plan requirements seriously lacking - Keane
Sláintecare council members express concern over resignations
---
In his letter Prof O'Connor also pointed out that elements of the culture Laura Magahy created were working, as evidenced by the significant progress that was made, but he said it was now clear that the culture of collaboration, respect, community and engagement that had been envisaged by the Sláintecare report had been bulldozed.
Last month, the HSE's CEO said the HSE was committed to driving the Sláintecare agenda and said that the last 18 months were concentrated on the pandemic and on protecting lives.
Mr Reid told RTÉ News that the health service recognises that massive reform is needed and there is "absolute consensus" among the HSE and government about the need to move to a regional structure.
Meanwhile, a consultant in emergency medicine, who resigned from the Sláintecare Implementation Council in late July, raised concerns about the way the new public consultant contract was being redrawn.
In her resignation letter of 27 July, Dr Emily O'Connor said while it was known that a new public only contract was planned, the Sláintecare launch of it was a complete surprise and it had never been brought to a SIAC meeting.
She said her request for a special SIAC meeting to discuss the new Sláintecare consultant contract was not accepted.
"I had hoped that a redrawn consultant contract would start a much needed new era of restoring trust between the DOH, the HSE and consultants. What transpired, with clauses limiting advocacy and a failure to incentivise intense and antisocial working is particularly ill-advised, " she said.
Dr O'Connor added that if she had been asked for advice, she would have said that it was an opportunity to make consultants want to come and work in the public sector, an opportunity to describe working in a sector where excellent patient care was possible and where working intensively and outside 'office hours' for public patients was rewarded.
She said it should be where careers in public service were sustainable over a full career, rather that leaving consultants in public practice burn out in their 50s.
Dr O'Connor said her only wish was to provide advice on how to deliver emergency medicine as part of the Sláintecare plan, and she hoped her feedback would not be dismissed as a consultant's vested interest.
"Recruitment and retention of consultants in public hospitals in Ireland is critical and urgent. I believe the recent launch of the 'Sláintecare' contract has unnecessarily jeopardised that and could have been avoided," she said.