Minister for Health Simon Harris has said he would like to use Irish labs to screen smear tests but he has to be sure they have the capacity to test samples.
Mr Harris said he was listening to the concerns of the women of Ireland in this regard and he did not think that the lab at the centre of the Vicky Phelan case was being used to screen Irish smear tests anymore.
Speaking in Dublin this morning, the minister also said he wanted to assure women that all the labs that are being used are accredited and quality assured.
HSE/CervicalCheck has said that the US laboratory which settled in the Vicky Phelan case is not currently used for its smear tests.
The three labs that are used are; the Coombe Women and Infants Hospital in Dublin, MedLab Pathology, Sandyford in Dublin and Quest Diagnostics Inc, Teterboro, New Jersey, USA.
"I instinctively would like to use labs in our own country but have to make sure we have the capacity," he said.
"We don't want to have a situation where we decide to use labs in our own country and then have very long waiting times for smear tests because we know that would have an adverse impact on women's health."
Dr Gabriel Scally has been commissioned by the Government to lead an inquiry into the cancer tests.
Mr Harris said he would be guided by Dr Scally's findings in relation to future laboratory outsourcing contracts.
The settlement in the Vicky Phelan case was with Clinical Pathology Laboratories Inc, Austin, Texas, US.
It comes as a 37-year-old mother-of-five who received an incorrect clear smear test result and is now terminally ill, has questioned the Government's introduction of supports for women affected by the CervicalCheck controversy.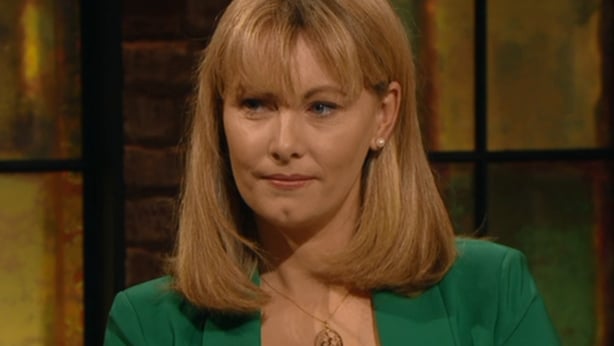 Speaking on RTÉ's Late Late Show, Emma Mhic Mhathúna said "talk was cheap" but said she was glad, at least, that the Government was listening.
The Cabinet yesterday approved a range of supports, including medical cards, travel expenses and counselling.
The Government also agreed to introduce a mediation system in place for outstanding legal cases.
According to the latest figures from the HSE there were 186 calls to the CervicalCheck helpline today.
That brings the total number of calls over the nine days since the helpline was set up to 15,666.
There were 120 call back requests today bringing the total to 9,886.
There were 301 callbacks to women since the last update yesterday giving a new total of 5,772.
---
Read more:
O'Brien to step down over CervicalCheck controversy
Memos 'were not brought to health minister's attention
'I'm dying when I don't need to, says mother of five
---