A female soldier carrying a child past burned out cars and bombed buildings, and a rapper performing in the rubble.
It's not a typical Eurovision video, but this was not a typical Eurovision night. The video for 'Stefania', shared on the official Ukrainian government Twitter account the morning after the country's Eurovision win, shows just how much that win meant to them in their ongoing appeal for international support.
We need your consent to load this YouTube contentWe use YouTube to manage extra content that can set cookies on your device and collect data about your activity. Please review their details and accept them to load the content.Manage Preferences
Last night's Eurovision was supposed to follow a certain script and casual viewers might think it did just that – Ukraine were tipped to win the public vote and in the end they did, by a wide margin.
But those who watched the contest saw something far more interesting and indeed moving.
Eurovision is many things, a spectacle, a festival, a major television event, the backdrop for house parties and, of course, a song contest. The introduction of two semi-finals and a public element to the voting has brought about change and made it harder for countries like Ireland to get into the final.
But simply having friends does not automatically mean a country will win the contest. In fact, in most cases, the best songs and performances do break through to the all important left hand side of the scoreboard.
Take the UK for example. They've had a dreadful run in recent years, even receiving the dreaded nul points on occasion. Some observers blamed Brexit, or a general antipathy towards Le Royaume-Uni, and those elements did play their part, but it's also true to say they were sending acts that just didn't set the stage alight.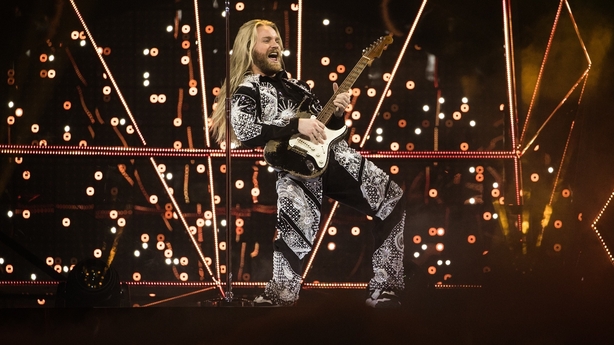 This year, however, the country took the contest very seriously, sending Freddie Mercury soundalike and TikTok star Sam Ryder with a decent song and a genuine air of enthusiasm.
He came across as a man who respected Eurovision, and the national juries responded by making him their winner.
The massive public vote for Ukraine saw him miss out on the overall award, but it was still a fabulous night for the UK and one that will no doubt reignite interest in the competition there as well as give Ryder a sterling start to his international career; Cliff Richard also came second in Eurovision and it didn't seem to do his career any harm.
But just because Ryder deserved his excellent showing, that doesn't mean Ukraine won the overall award purely because of the sympathy factor. 'Stefania' is a catchy folk/rap number and Kalush Orchestra, with their passionate delivery and memorable costumes, would I suspect have been dancing around the top ten even without the ongoing political situation.
In the end they received 439 public votes, with many countries giving them first or second place overall. Not even Sam Ryder looked upset to have his victory denied by performers who had to leave family and friends behind in a war zone in order to take to the stage.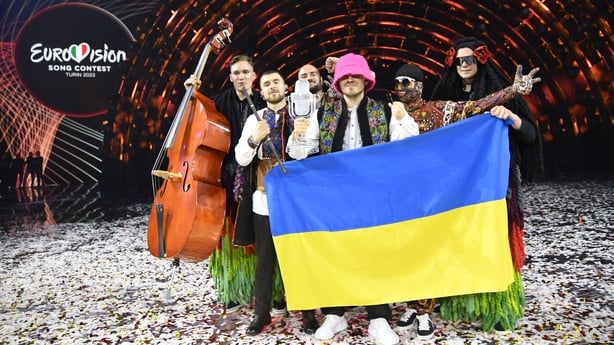 And that's the beauty of Eurovision. It's a song contest but it is also something more, a vehicle for Europeans to communicate, to have one night a year when it feels like everyone from Latvia to Leitrim is watching the same show on TV.
Given that the competition was originally designed to bring Europeans together through the medium of television, last night's result made perfect sense.
It's hard to imagine how emotional this week must have been for Kalush Orchestra but they and Ukraine are making expert use of the win. There was immediate online reaction from President Volodymyr Zelensky, who spoke about his desire to host the contest in a free and peaceful country.
Then came the release of the new video, locating the song in a war zone and bringing incredible depth and meaning to its lullaby lyrics.
We need your consent to load this Instagram contentWe use Instagram to manage extra content that can set cookies on your device and collect data about your activity. Please review their details and accept them to load the content.Manage Preferences
'Stefania' is not going to change history, and the members of Kalush Orchestra now have to go back and face the reality of life in their country.
But the song and the win has kept people talking about Ukraine, thinking about Ukraine, supporting Ukraine. It's being played on news channels around the world today and Ukrainians are having their voices heard.
That's quite an achievement for a three minute pop song - and a fabulous competition that spreads joy in a world where it is very much needed.