Counting has been completed in all of the 39 Dáil constituencies in Election 2020. The count in Cavan-Monaghan finished just before midnight with Fianna Fáil's Brendan Smith and Niamh Smyth taking the last two seats. The result left Fianna Fáil one seat ahead of Sinn Féin.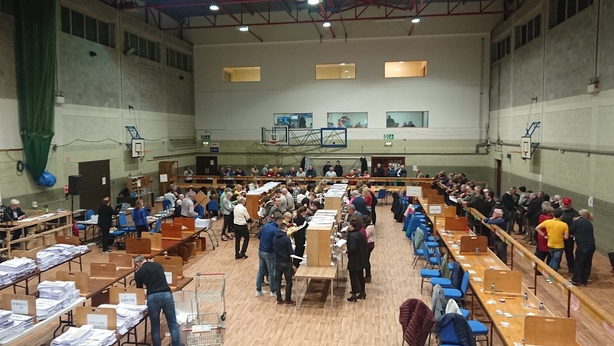 Monday was a mixed day for Fianna Fáil and Fine Gael, who picked up seats but also suffered some notable seat losses. But it was a successful day for smaller parties such as the Green Party and the Social Democrats.
Relive the highs and highs of an emotional Monday in #GE2020 pic.twitter.com/dV0mfcZi7E

— RTÉ News (@rtenews) February 10, 2020
Outgoing Minister for Children and Youth Affairs Katherine Zappone became the latest member of the Cabinet to lose their Dáil seat last night. Independent candidate Kevin 'Boxer' Moran, a Minister of State lost his seat in Longford-Westmeath.
In an historic election, Sinn Féin reached 37 seats. 
Fine Gael's Simon Harris was re-elected last night following a day that was marked by high-profile seat losses. Against the odds, Fine Gael's Frank Feighan won a seat in Sligo-Leitrim.
Outgoing Minister for Health Simon Harris re-elected for Fine Gael in the Wicklow constituency #GE2020 | https://t.co/44EfJ8YU0v pic.twitter.com/eCyi3IDmK3

— RTÉ News (@rtenews) February 10, 2020
Fianna Fáil had some unexpected seat losses, with John Curran, Timmy Dooley, Declan Breathnach and Fiona O'Loughlin losing out, but Marc MacSharry retained his seat in Sligo-Leitrim and Stephen Donnelly's election brought the party's seat tally to 36 seats before the Cavan-Monaghan result edged it past Sinn Féin.
Re-elected Longford-Westmeath TD Robert Troy is now calling on his party leader Mícheál Martin to convene a meeting of the parliamentary party as early as Thursday to hold an election post-portem.
After a poor election, the Labour Party now has six TDs. Newcomer Duncan Smith in Dublin Fingal and outgoing senator Aodhán Ó Riordáin were elected on Monday evening.
The Green Party has won 12 seats following Stephen Matthews' seat gain in Wicklow. Former MEP Marian Harkin was elected in Sligo-Leitrim last night and in a surprise gain for independents, Carol Nolan has held her seat in Laois-Offaly.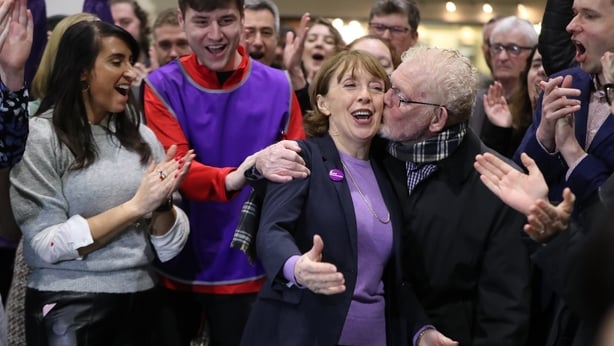 Jennifer Whitmore was elected for the Social Democrats in Wicklow, as the party trebled its tally from two to six TDs.
Correct as of 12:00am