The results of the General Election has thrown up a number of surprises and shocks with many new faces entering the Dáil.
Among the many political shocks, however, are the TDs who failed to retain their seats and have been pushed out of the doors of Leinster House.
Tonight saw the dramatic exit of Independent Minister for Children and Youth Affairs Katherine Zappone in Dublin South-West and minister of state Kevin 'Boxer' Moran in Longford-Westmeath.
Ms Zappone lost out on one of the final two seats to the Green Party's Francis Noel Duffy and Fianna Fáil's John Lahart.
Ms Zappone said she would not be running for the Seanad and will be leaving politics.
She said that she would be moving forward and continuing her change work "outside of Irish politics".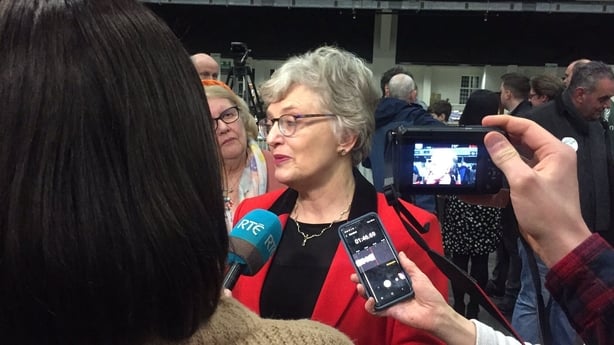 Mr Moran was eliminated on the tenth count in Longford-Westmeath.
The four seats there went to Sinn Féin's Sorca Clarke, Fianna Fáil's Joe Flaherty and Robert Troy, and Fine Gael's Peter Burke.
Two Fine Gael junior ministers lost their seats earlier today.
Outgoing minister of state for finance and Fine Gael TD Michael D'Arcy lost his seat in Wexford.
He was eliminated on the tenth count. He was less than 100 votes behind his party colleague, Paul Kehoe.
Mr D'Arcy's votes were then distributed and Independent Verona Murphy and James Browne of Fianna Fáil were elected. The final seat went to Mr Kehoe.
Fine Gael's outgoing junior minister Pat Breen also lost his seat. He was eliminated on the ninth count in Clare.
Fianna Fáil's Pat 'The Cope' Gallagher lost his seat in Donegal this evening.
Independent Thomas Pringle, Fine Gael's Joe McHugh and Fianna Fáil's Charlie McConalogue took the final three seats in Donegal without reaching the quota on the ninth count.
Solidarity-People Before Profit's Ruth Coppinger said she was very disappointed to have lost her seat in Dublin West, because, she said, they represent something different in the Dáil however she said it was not unexpected.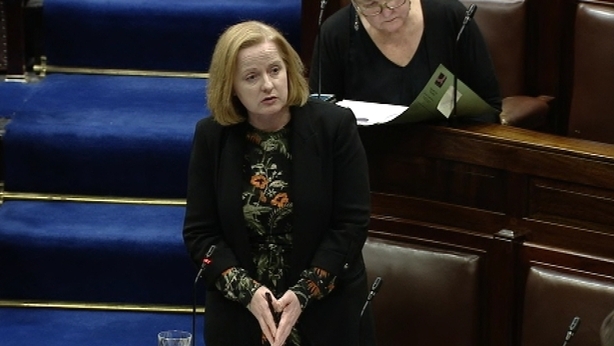 She said she thinks her vote went down by a third as a result of the Sinn Féin vote and a surge to the Greens, but does not take it as a rejection in any way and received huge support while canvassing.
In Wicklow, Fine Gael's Billy Timmins and Andrew Doyle were eliminated as the five seats went to John Brady (Sinn Féin), Jennifer Whitmore (Social Democrats), Simon Harris (Fine Gael), and Steven Matthews (Green Party).
Outgoing Fianna Fáil TD Malcolm Byrne who was only elected to the Dáil in last November's Wexford by-election conceded defeat on Twitter.
"Although close, it is now likely that I will just miss out on the final seat in #Wexford in #GE2020. Congratulations to all elected and well done to all who contested. I hope to continue to serve my community and country in some capacity in the future."
Elsewhere, Fine Gael's James Reilly failed to get elected in Dublin Fingal and confirmed this was the end of his political career. He said his party's campaign "was fraught with own goals".
The doctor and former health minister said: "After 13 years in public life I owe my wife a debt of gratitude. 
"I promised I wouldn't spend more than ten years [in politics] so I'm going back to look after my family and practice."
He said one happy person will be his wife.
Fine Gael's Kate O'Connell also lost her seat in Dublin Bay South, losing out on the last seat to Fianna Fáil's Jim O'Callaghan and Sinn Féin's Chris Andrews.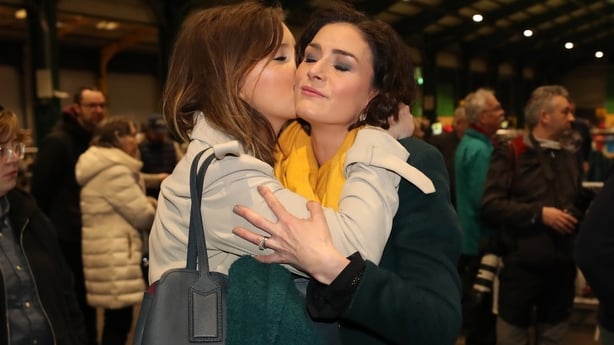 Labour Party's Jan O'Sullivan lost her seat in Limerick City. The former minister was eliminated on the ninth count.
In Dublin South-Central, the distribution of Fianna Fáil's Catherine Ardagh's votes saw Patrick Costello of the Green Party and Joan Collins of Independents 4 Change elected without reaching the quota.
The Fine Gael candidate and minister of state Catherine Byrne was excluded.
Timmy Dooley of Fianna Fáil, who was at the centre of the Dáil voting controversy late last year, has lost his seat in Clare this afternoon.
He lost out on the 10th and final count. He served the Clare constituency in the Dáil since 2002. 
---
Other outgoing TDs not re-elected:
Pat Breen, Fine Gael, Clare
Catherine Byrne, Fine Gael, Dublin South-Central
Michael D'Arcy, Fine Gael, Wexford
Marcella Corcoran Kenndedy, Fine Gael, Laois Offaly
Pat Deering, Fine Gael, Carlow-Kilkenny
Regina Doherty, Fine Gael, Meath East
Mary Mitchell O'Connor, Fine Gael, Dún Laoghaire
Tom Neville, Fine Gael, Limerick County
Kate O'Connell, Fine Gael, Dublin Bay South
Noel Rock, Fine Gael, Dublin North-West
Andrew Doyle, Fine Gael, Wicklow
Sean Kyne, Fine Gael, Galway West
Bobby Aylward, Fianna Fáil, Carlow-Kilkenny
Pat Casey, Fianna Fáil, Wicklow
Eamon Scanlon, Fianna Fáil, Sligo-Leitrim
Pat 'The Cope' Gallagher, Fianna Fáil, Donegal
Malcolm Byrne, Fianna Fáil, Wexford
Shane Cassells, Fianna Fáil, Meath West
Lisa Chambers, Fianna Fáil, Mayo
John Curran, Fianna Fáil, Dublin Mid-West
Eugene Murphy, Fianna Fáil, Roscommon-Galway
Margaret O'Mahony Murphy, Fianna Fáil, Cork South-West
Kevin O'Keeffe, Fianna Fáil, Cork East
Frank O'Rourke, Fianna Fáil, Kildare North
Timmy Dooley, Fianna Fáil, Clare
Declan Breathnach, Fianna Fáil, Louth
Eamon Scanlon, Fianna Fáil, Sligo-Leitrim
Fiona O'Loughlin, Fianna Fáil, Kildare South
Joan Burton, Labour, Dublin West
Jan O'Sullivan, Labour, Limerick City
Ruth Coppinger, Solidarity-PBP, Dublin West
Seamus Healy, Independent, Tipperary
Shane Ross, Independent, Dublin Rathdown
Katherine Zappone, Independent, Dublin South-West
Kevin 'Boxer' Moran, Independent, Longford-Westmeath