The website Voter.ie, which allows people who plan to vote in Dublin check if they are on the register, is back online following maintenance.
Dublin City Council runs the website, which covers the four local authority areas.
A message on the site had stated that it was down for maintenance after it was reported to be offline.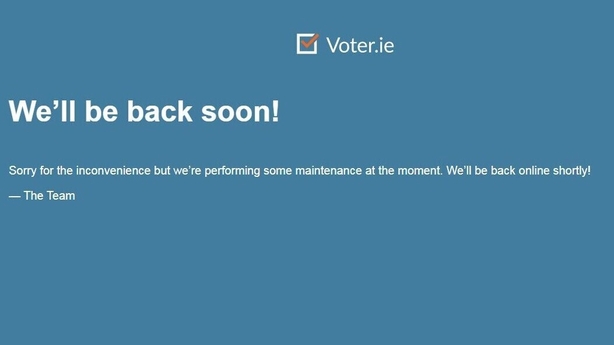 The Department of Housing and Local Government said the Check the Register website, which covers the local authorities outside Dublin was not affected.
People who are not on the register have until 22 January to apply for inclusion on the supplementary register.
There has been some controversy as the updated registers, which will include people who registered in 2019, will not come into effect until 15 February - a week after polls in the General Election close.