The Minister for Education has described the proposed Senior Cycle reform plan as a "deliberate move to reduce stress on students".
Norma Foley was speaking following the announcement that written examinations will be worth no more than 60% of a student's final Leaving Certificate marks under the reform plan.
The plan envisages a significant reduction in reliance on final examinations, and the introduction of teacher-based assessment at Senior Cycle.
The reforms are to be phased in gradually over a number of years.
Two new subjects - 'Drama, Film and Theatre Studies' and 'Climate Action and Sustainable Development' - are to be introduced. Fifth-year students in a number of yet-to-be-decided pilot schools will be able to begin these subjects in September 2024.
New curricula will also be gradually introduced for subjects across Senior Cycle, updating subject content.
The plan promises an initial tranche of new and revised subjects becoming available in September 2024, to a small number of students entering fifth year in pilot or 'network' schools.
Ms Foley said that in order to ensure a "positive impact on students as soon as possible". students entering Senior Cycle in September 2023 will sit Paper One in English and Irish at the end of fifth year, instead of at the end of sixth year.
Speaking on RTÉ's Six One News, the Minister said that "100% of the exam being taken on one day in June is a considerable stress for students".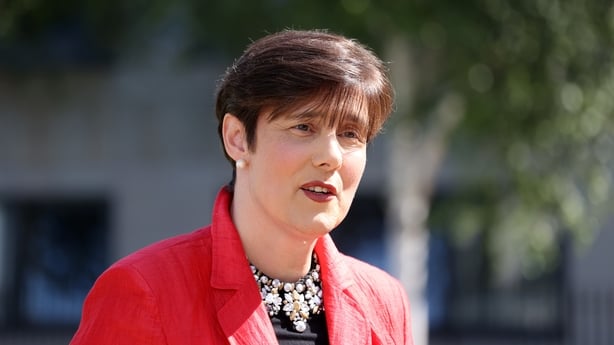 The students in the pilot or 'network' schools will become the first to study updated subject curricula, with updated assessment models in the optional subjects of Chemistry, Physics, Biology and Business.
As Leaving Certificate subjects are gradually revised, they will have assessment components additional to the conventional written examination introduced. Under the plan, those new assessment components will be worth 40% of the total marks, with the written examination making up 60% of the final score.
The National Council for Curriculum and Assessment (NCCA) and the State Examinations Commission (SEC) will jointly research and define, in consultation with education partners, how an SEC-externally moderated, school-based form of assessment would operate.
This is likely to prove controversial with teacher trade unions. During the pandemic, teachers agreed to assess their own Leaving Certificate students for the purposes of accredited grades. However, they made clear that they were doing so in order to support students at a time of crisis.
It is intended that in the future, oral examinations and the Music practical performance will take place during the first week of the Easter break of sixth year, as is the case this year.
We need your consent to load this rte-player contentWe use rte-player to manage extra content that can set cookies on your device and collect data about your activity. Please review their details and accept them to load the content.Manage Preferences
Broad outline but no detail
The new plan gives a broad outline but no detail on a number of other initiatives. Leaving Certificate Applied (LCA) students are also being promised "improved access" to Mathematics and Modern Foreign Languages from September 2022, broadening the options for LCA.
A new qualification will also be introduced to provide an appropriate level of assessment to some students with special educational needs, building on an equivalent programme at Junior Cycle level.
---
Read more:
No easy answer to the question of Leaving Cert reform
Report calls for work on senior cycle schools programme
'Integrity of exams must be protected' - ASTI
---
A revised Transition Year programme will be established, and greater access to Transition Year for all students will be encouraged.
A Senior Cycle Programme Delivery Board will now be established, which will have responsibility for overseeing the achievement of actions forming part of this suite of reforms.
A detailed implementation plan will be developed in consultation with education partners, including teachers, students, school leaders and parents.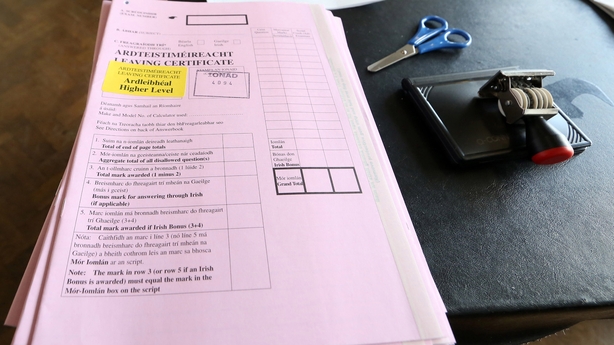 Minister Foley has requested the NCCA to invite a selection of schools - representative of the different types and sizes of schools - to become "network schools".
Network schools will be given the opportunity to participate at an early stage in revised curriculum and assessment arrangements. These schools will receive support through a variety of forms to enable their participation.
A report into the Senior Cycle by the NCCA has also been published today.
The Minister said that the reforms will aim to empower students to meet the challenges of the 21st century, enrich the student experience and build on what is strong in our current system and embed wellbeing and reduce student stress levels.
She also said that the new approach will enable students to follow a broad curriculum, develop their interests and skills and participate in a final assessment process consistent with international best practice.