Gardaí suspect that the murder of a man in north Dublin yesterday could be connected to one of two other gang-related killings in the capital last week.
Hamid Sanambar was shot dead on Kilbarron Avenue in Coolock, at the family home of his friend Sean Little, who was shot dead last Tuesday.
Originally from Iran, the 41-year-old had been granted political asylum here.
He was also a known associate of organised crime gangs.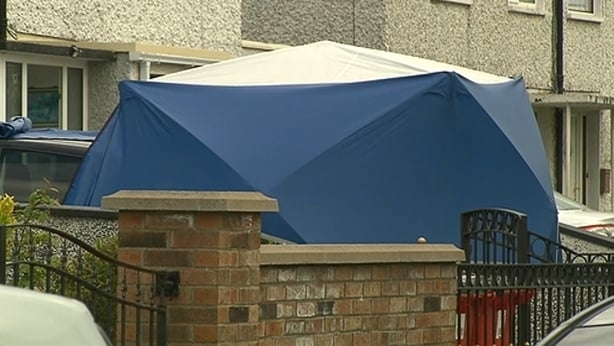 His is the third gang-related murder in the past seven days and the sixth so far this year.
Jordan Davis, who was also a friend of Mr Little's, was shot dead at a laneway adjacent to the Our Lady Immaculate National School in Darndale last Wednesday.
Gardaí are searching for three men who wore balaclavas as they fled the scene in Coolock yesterday in a 04D registered Toyota Avensis found burned out at Castletimon Gardens.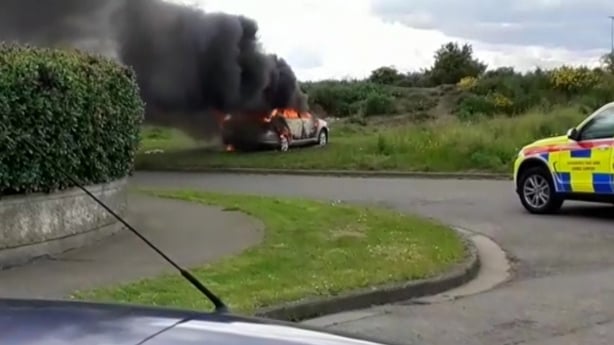 Today detectives appealed for information on the movements of the car. Gardaí said it was not stolen but bought from a motor dealer on the southside of the city nine days ago.
Detective Inspector Michael Mulligan said gardaí have adequate resources and have the support of the national units in this investigation.
Detectives are now trying to establish a motive for the murder and are following a number of lines of inquiry, including the possibility that this was retaliation by a rival gang or that Mr Sanambar was set up by his own associates.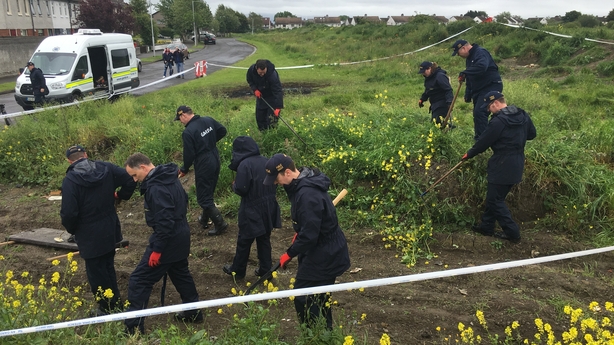 Minister for Justice Charlie Flanagan has said the latest shooting in Dublin is a matter of "great concern."
Speaking this morning, Mr Flanagan said it was unacceptable in any part of the country that there would be three murders in such a short space of time.
He said he had discussed the matter with senior gardaí and said he was satisfied there would be a "relentless pursuit on the part of the gardaí to bring these killers to justice."
Speaking on RTÉ's Morning Ireland, the minister said he would be making arrangements to visit the area at the earliest opportunity.
Asked if extra resources would be deployed, Mr Flanagan said matters of resources and operational issues were for An Garda Síochána.
Fianna Fáil's spokesperson on justice said there needs to be greater garda visibility in the Darndale and Coolock areas.
Jim O'Callaghan said garda armed support units need to "come down on these gangs" and there was a new younger group of violent criminals coming up who are prepared to kill people anywhere.
"There needs to be greater garda visibility in the areas of Darndale and Coolock. We do need heavy policing by the armed support units to come down on these gangs. These are violent people who are prepared to kill beside schools, they're prepared to kill people in the driveways of houses in order to protect their own source of wealth from drugs," he said.
He added that the Government also needs to put more resources into youth development and drug treatment programmes.
He said young people needed to be informed properly about the dangers of drugs and how the purchase of drugs fuels the industry that is "leading to young men being murdered on the streets of Dublin".
Mr O'Callaghan said that cutting off the demand for drugs would stop these criminals from killing.
Local Independent Councillor John Lyons called for a multi-agency response to help deal with increased violence in the suburbs of north Dublin.
Speaking on RTÉ's Today with Sean O'Rourke, Mr Lyons said there is huge shock among the communities of Darndale and Kilmore West following a number of murders over the past week.
He said locals feel that no one has a handle on the situation. The fact, he said, that the murders were committed in broad daylight in residential areas says a lot about those who are carrying out the atrocities.
Mr Lyons said communities in both areas have been asking for extra social and garda resources for a number of years but it has been "an utter battle" to get any additional resources.
"There has to be an inter-agency, across the board, holistic approach that takes in the fact that the community supports in the area are under strain.
"The garda diversion programme, the drugs task force, the local community residents association - the city council has a very strong role to play here and also the gardaí", he said.