Gardaí believe that two men who were found shot dead in Dublin in the past two days were killed for different motives linked to the drugs trade.
Seán Little from Coolock and Jordan Davis from nearby Darndale were friends and socialised together.
Two separate murder investigations are under way in two different Dublin garda stations.
Gardaí have appealed for people with information to come forward. They asked anyone who saw a red bike in the Darndale area yesterday around the time that Jordan Davis was killed to get in touch with investigators.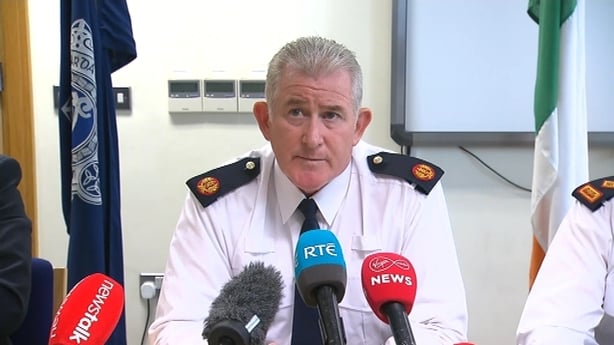 Assistant Garda Commissioner Pat Leahy also appealed for drivers with dashcams who were driving on the M1 between 10pm and midnight on Tuesday to contact gardaí.
The friends, who were both aged 22, were found shot dead in different parts of north Dublin within 18 hours of each other.
Mr Little was found dead at Walshestown on Tuesday night. Mr Davis was pushing his four-month-old baby in a buggy yesterday afternoon when a gunman cycled up a laneway and shot him dead.
While detectives believe both murders are linked to the drugs trade and both men were victims of organised crime gangs they also believe they were killed for different reasons.
Mr Little was also a friend of Zach Parker, a convicted drug dealer who was shot dead in Swords in January.
Threats were subsequently made that Parker's murder would be avenged and although Mr Little often wore a bullet proof vest, he too was shot dead.
In the case of Mr Davis, detectives in Coolock suspect he may have been targeted by drug dealers seeking repayment of a drugs debt.
The ruthlessness of both murders in such a short period of time has caused widespread shock and outrage and led to calls from politicians of all parties for increased garda resources.
Speaking on RTÉ's Today with Sean O'Rourke, Minister for Justice Charlie Flanagan said: "I think it's important that the gardaí are assisted by the community, and I do acknowledge the very positive community in that part of north Dublin.
"Gardaí need evidence and evidence will only be forthcoming if people are prepared to give that evidence to An Garda Síochána.
"In terms of resources, I'm really keen to ensure that the gardaí have a greater level of resources, that's why this year alone we'll see 300 new garda cars coming on stream at a cost of €10m.
"We'll see the 2,000 hand-held devices for gardaí to assist them at their checkpoints.
"Over a five year period in excess of €300m for gardaí in order to ensure that they are able to keep apace in terms of technological advances and keep apace of what's going on in the criminal underworld."