The Garda Officer in charge of policing Dublin has said a generation of younger men are becoming involved in organised crime and putting their own lives and lives of others in danger.
Assistant Commissioner Pat Leahy said gardaí believe the murders of Seán Little and Jordan Davis were not co-ordinated and are not connected.
Seán Little from Coolock and Jordan Davis from nearby Darndale were friends and socialised together.
Two separate murder investigations are under way in two different Dublin garda stations.
The deaths of the two 22-year-old men reflects the power and ruthlessness of those involved in drug dealing and various forms of organised crime, he said.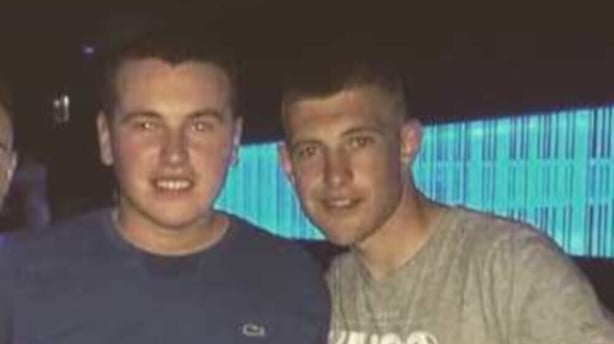 He also appealed to young people not to get involved in the drugs business.
"Low-level drug dealing now is enough to have your life taken at a young age."
Asst Commissioner Leahy said a striking fact of the murders was how young the victims were.
He said they were young men, not long out of their teens, with their whole lives ahead of them but tragically had got caught up in the drugs trade - which had cost them their lives.
Their deaths, he said, reflected the emergence of a new and younger generation of drug dealers that had materialised because more senior gang figures or "the top tier of gangs" have been exiled or imprisoned.
He described the criminal gangs as being "like a virus" offering a lifestyle of access to drugs, guns, money and so called "good times", which has proved attractive to young people.
"One if the consequences of this is that you don't get to live a full life."
The Coolock/Darndale area where both men came from is, he said, a great community and gardaí have great relations with the people there.
The Assistant Commissioner is visiting Darndale and Coolock today and also meeting the two murder investigation teams in Ballymun and Balbriggan, which he said were making solid progress in inquiries.
Pat Leahy also vowed that gardaí will keep the pressure on the organised crime gangs and said they have made numerous arrests, drugs, guns and assets seizures and several senior gang figures have been convicted in the courts and are serving lengthy sentences.