A 40-year-old man who had claimed to have suffered serious back pain after his bicycle was hit by a car has withdrawn his case.
Constantin Iosca, from Scholar's Walk, Lusk, Co Dublin, was suing the Motor Insurers' Bureau of Ireland (MIBI), which compensates victims of uninsured and untraced drivers.
The High Court was told he has now withdrawn his case.
Mr Justice Kevin Cross dismissed the proceedings and awarded costs to the defendant.
Mr Iosca had claimed to have suffered serious back pain after he was hit by a car while cycling. The vehicle could not be traced.
The judge had adjourned proceedings last Friday after video footage of Mr Iosca, taken by a security firm on behalf of the MIBI, was shown to the court.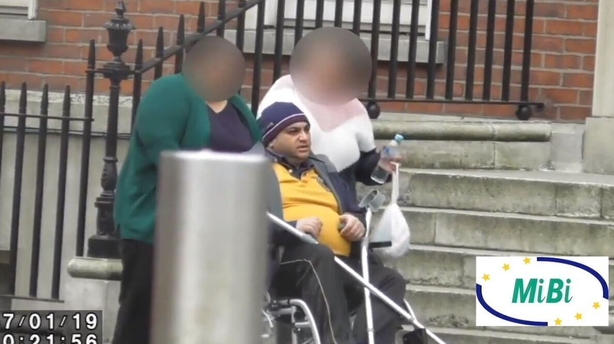 He had suggested the parties might discuss the matter before the case returned to court today.
Mr Iosca, who is unemployed, claimed that he had suffered lower back pain, which had caused considerable disruption to his life.
He claimed that while cycling at or near Skerries Road in Lusk on 1 June 2016, a car hit and injured him.
He said he was brought by ambulance to the emergency department at Beaumont Hospital, where he was kept overnight for observation and discharged the following day on crutches.
In the video shown to the court, he was shown walking his dog and walking near his home in November 2018.
In another video taken in January 2019, he was shown being pushed in a wheelchair to an office in Dublin city centre and using two crutches to mount some steps into the office with assistance from others.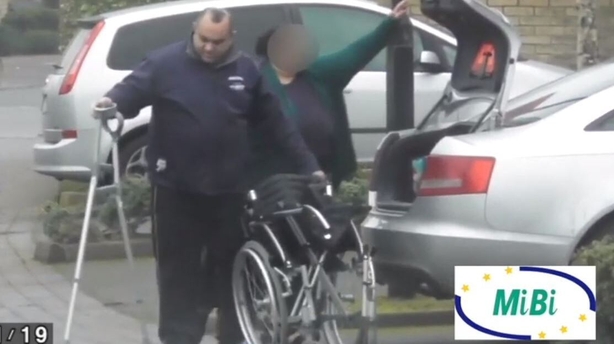 Later, that day he was shown in another part of the city walking with two others without crutches, and also driving his car home.
The MIBI denied his claim.
Speaking afterwards, MIBI Chief Executive David Fitzgerald said: "This is a victory for putting suspicious claims to the test. Thanks to a comprehensive investigation, we were able to provide evidence which strongly rebutted the claim being made.
We need your consent to load this rte-player contentWe use rte-player to manage extra content that can set cookies on your device and collect data about your activity. Please review their details and accept them to load the content.Manage Preferences
"We will happily provide genuine claimants with the compensation they deserve. That is what the MIBI was set up to do.
"But if the claim does not live up to scrutiny then it should not be allowed to succeed and the MIBI is determined to defeat claims of this nature."