Ana Kriégel's favourite hoodie made her easily identifiable when gardaí began retracing her final movements using CCTV.  It was black with distinctive white markings on the hood and sleeves - an arrow, a half moon and the words "Witchcraft" on the hood at the back.
The 14-year-old, experimenting with a goth look, had picked it out and asked her mother to order it from China via an internet site.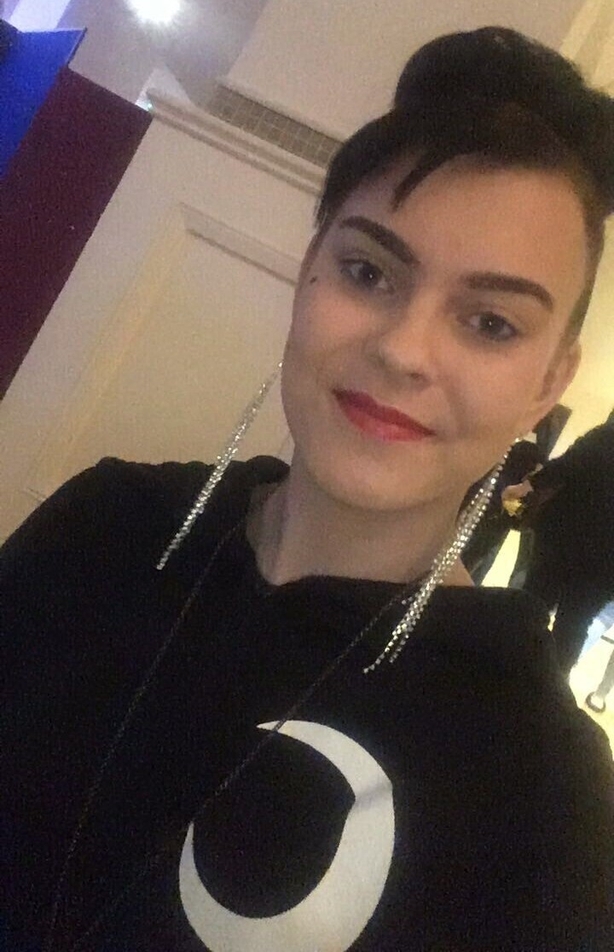 On the evening of 14 May 2018, she ran upstairs excitedly and threw it on when a 13-year-old boy called to her home and told her his friend wanted to meet her in the local park.
Almost exactly a year later, Ana's mother watched, as the hoodie she had ordered for her daughter, was cut out of an evidence bag by a garda exhibits officer, before being displayed to a jury in the Central Criminal Court.
Bloodstains were pointed out, and it was explained to the jurors, that a piece was missing from the front, where forensic experts had removed a section in an effort to identify what looked like the imprint of a boot. 
The hoodie had been found on the floor near the entrance to a filthy, dark and bloodstained room in an abandoned house, three days after Ana left her home for the last time.
Her naked body lay close by. The first garda on the scene could hardly believe what he had found.
Garda Sean White said he thought at first he was looking at a mannequin, before realising he was dealing with something much more terrible.
The evidence in this case needed no adornment to make it more shocking, prosecuting counsel, Brendan Grehan had told Mr Justice Paul McDermott a couple of days earlier. 
---
Read more:
Boy A and Boy B guilty of murdering Ana Kriégel
The 'overwhelming' forensic case against Boy A
Hours of garda interviews that revealed Boy B's devious lies
'Vast amount' of porn found on Boy A's phones
Psychologist's evidence Boy B was traumatised ruled out by judge
Judge refused request for jury to consider manslaughter
Two boys are guilty of murder - what happens next?
Watch: The route taken to Glenwood House
---
The testimony given by Ana's mother and father, Geraldine and Patrick, set a tone of devastating and incomprehensible loss.
Geraldine Kriégel told the court Ana had been adopted from Siberia in Russia, when she was two-and-a-half years old. Her adoption day was celebrated by the family every year, as well as her birthday.
Anastasia was her original name, but her mother said she was known as Ana to everyone.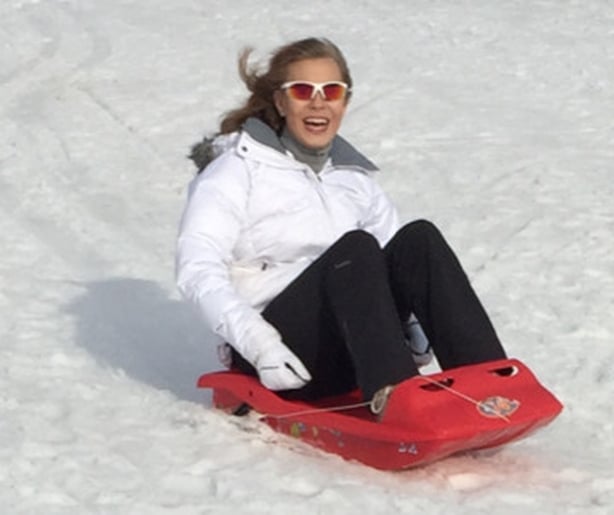 Geraldine painted a vivid picture of a girl who loved dancing. She would spend hours in the front room, listening to music, singing and practising her moves. 
She also liked gymnastics and was her mother said, an "incredible" swimmer due to her height and strength.
 
Ana was really happy at home the court heard, and spent a lot of time there, but outside, things were more difficult for her, especially as she became a teenager.
She was always trying to make friends, she "craved friendship" and tried very hard, her dad said. But she was often disappointed.
She was a loner and would often be seen out walking on her own, with her blue headphones. 
Ana had an operation to remove a tumour from her right ear as a young girl and could hardly hear on that side, her mother said. She also had very poor eyesight.
She had some learning difficulties and was quite behind other kids. She looked far older than her years, her mother continued.
She loved to wear make-up but was a child on the inside and was "emotionally immature".
Ana herself was incredibly excited about going to secondary school in September 2017. But others had concerns. Her resource teacher in primary school told her mother she was "terrified". She said Ana was so vulnerable and innocent in her manner that she was worried others might mock and tease her and that people might take advantage of her.
The resource teacher urged Ana's parents to speak to the principal before she started the new school year. They did, but the teacher's fears were well founded.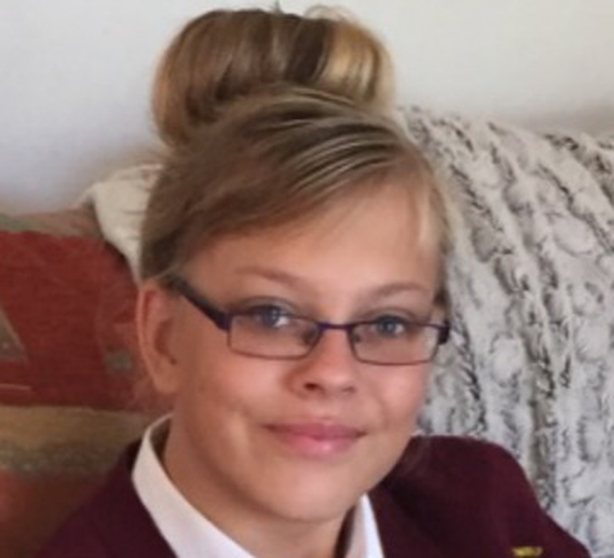 In a resigned tone, Geraldine Kriégel outlined to the court the "endless" bullying her daughter had suffered.
Even before she started secondary school, older pupils had been sending her "awful" messages through Snapchat. They contained very explicit sexual innuendo and were very frightening, she said.
Ana was bullied about her height, about being adopted - with messages mocking her for having a "fake mum and dad". They were "awful, insulting things" her mother said "to make her feel very small".
Ana liked making videos for YouTube, some showing her dancing, some with her cousin. Comments posted on her videos, included a person telling her to "go die" and another saying he "would have her executed". 
Her father told the court Ana had also set up fake accounts, appearing to bully herself, which she later owned up to. 
Her mother was aware of the problems and was "hands on" in dealing with them. She took Ana's phone and iPad every night and checked through her accounts.
Ana wasn't very happy about this, Geraldine told the court, but she knew that if she didn't reveal the passwords, she wouldn't be allowed have the devices.
The bullying wasn't just online, however. Her mother described one incident where Ana was approached by a group of four boys when she was on her way back from supervising a "tiny tots" disco as part of her dance group.
One of the boys was propositioning her. Geraldine said he was saying: "do you want to have sex with me, Ana." "Ah, come on, Ana" and she was "hit on her bum".  Ana ran home and was hysterical and really frightened. Her mother told the court she had to hold her daughter for an hour.
The matter was reported to gardaí and dealt with by way of cautions.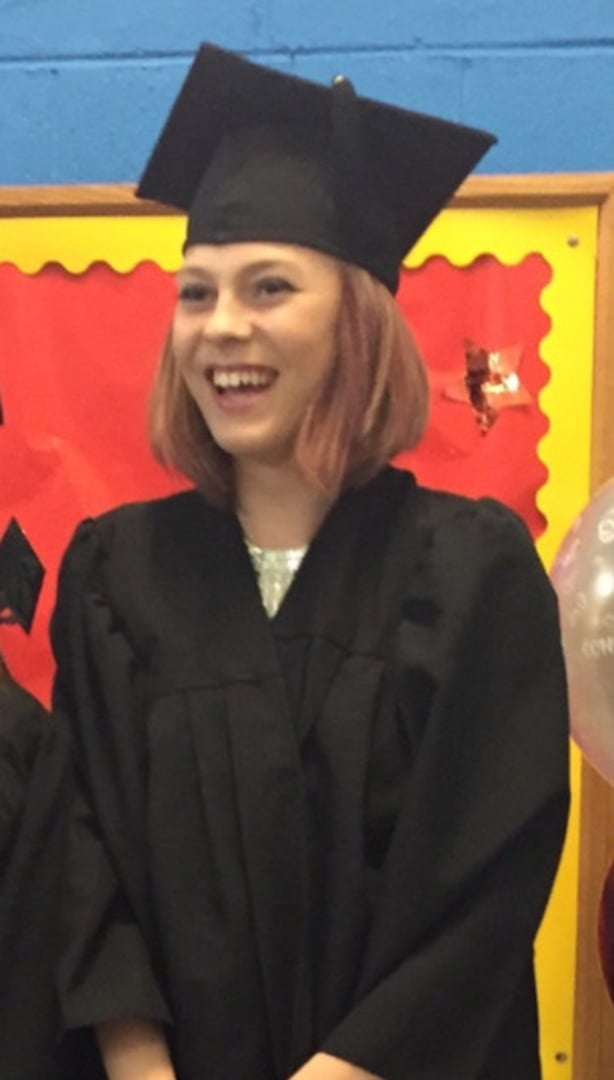 School was difficult. Ana wasn't academic at all and had problems, some stemming from her hearing difficulties. She threw herself into other things - a choir, talent shows, modelling in a fashion show.
But she got into trouble - she was suspended from school a number of times, for a half day each time. 
There were issues with a friend. Her mother said this friend had sent her photographs of self-harming from the internet.
There was an incident where Ana cut her arm, due to her upset at a suspension, but her mother felt she was trying to copy someone else. There was a further incident where the friend set up a fake account pretending to be a fictitious boy, "trying to make a fool of Ana," her mother told the court.  
There was a photograph of Ana tied up, which her mother described as a "prank". 
In an interview with gardaí, after his arrest on suspicion of murder, the second accused boy, had a lot to say about Ana, Prosecuting Counsel Brendan Grehan later told the jury, "all of it negative".
It gave an indication, the barrister said, of a certain view of the 14-year-old girl.
Boy B, who was, Mr Grehan said, "composed and articulate", talked about how Ana was "different".
The boy said she was "kind of like, outcasted" in their community. He described her as having developed much quicker than other girls and wearing "slutty clothes" which he explained as "the kind of stuff that made her breasts and hips stand out".
He said she was anti-social, dressed in black and wore "so much make up".
He said she made "weird claims" and he personally thought of her as a "weirdo" and someone he should not be around.
Mr Grehan told the court Ana "desperately wanted to be noticed." Geraldine described the attention-seeking behaviour as her daughter trying to express on the outside, the pain she suffered from bullying.
But she said although Ana had told a primary school teacher that she felt "suicidal", counsellors at suicide prevention charity Pieta House did not feel this was actually the case.
Their main concern was that her father would bring Ana to school and collect her because of her terror at meeting bullies on the way.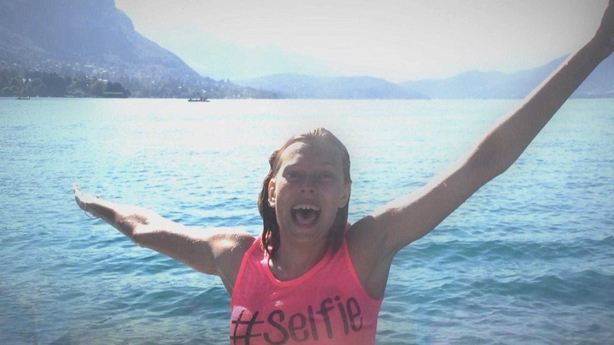 Under cross-examination by Senior Counsel, Patrick Gageby, for the first accused boy, she denied her daughter's impulse control was "not what it should be". Geraldine said her daughter could get angry, but wouldn't hurt a fly even though she might "throw a few pillows around the room". 
Mr Gageby's last question to Ana's mother was to ask her to confirm that she had told gardaí she found a condom under her daughter's pillow, the week before her disappearance.
Mrs Kriégel agreed, but the court heard she had also told the gardaí she did not believe her daughter was sexually active, something confirmed by later evidence from the former State Pathologist Professor Marie Cassidy.
Boy A's lawyers, in their cross-examination of Professor Cassidy and another witness, in relation to the transfer of DNA, appeared to suggest there could have been some element of consensual sexual activity involved in what happened on 14 May.
In his closing speech to the jurors, Mr Grehan emphatically urged them to reject a suggestion of such activity taking place on the "dirty, dark floor" of the abandoned Glenwood House in a time frame of no more of 15 minutes between the time Ana arrived there and the two boys left.  
"There was no suggestion that Ana succumbed to some kind of overture," he said. He reminded them she had a picture of a Siberian wolf as her WhatsApp profile picture and told them the schoolgirl "fought for her life".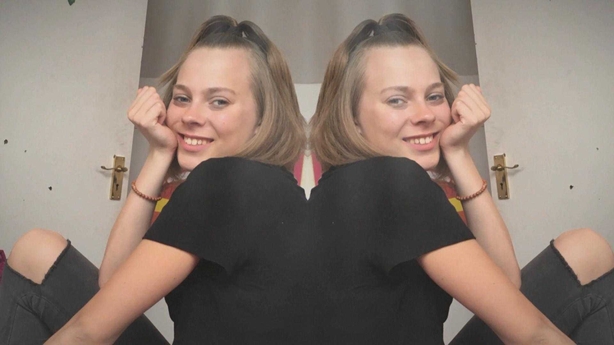 The court heard Sunday 13 May was a happy day for the Kriégel family. There was a get-together at their house. Friends had dropped their kids over.  
Ana was watching "Alvin and the Chipmunks", while eating popcorn on the couch. She was wearing her distinctive hoodie, and had false nails on - a blue base with pink on top and sparkles - she'd painted them herself. 
Pizzas were ordered and Ana went to buy a spice bag in the village. Geraldine described all the kids sitting around together, "laughing and having fun".
Mrs Kriégel lost her composure briefly, as she described waking Ana for school the folllowing morning, and kissing her goodbye. Monday 14 May was a normal day. Ana came home from school and had a counselling session afterwards, less than five minutes walk from her house.
She called her mum, just after 4pm, but Geraldine said she couldn't answer her as she was in work, at a meeting. She texted her daughter to say she'd phone her as soon as she could. They were "always in touch" she said.
Back at home, the doorbell went at 4.55pm. Ana's father saw her "whispering" to someone at the door. She told her dad she was going out but wouldn't be long.
Her father told her she was supposed to study but in his evidence, he said he believed her when she said she wouldn't be long and he knew she meant it.
He forgot to ask her where she was going but he said she gave him a big smile when she left and "she was happy".
He looked out the window, and saw a boy wearing a small backpack on his back marching in front, with Ana following behind.
When Ana's mother came home shortly afterwards, and heard she had left the house with the second accused boy, she said she was immediately concerned. No one called for Ana she said. This boy had nothing to do with her, what was he doing with her?  
She texted her daughter and said "home now". There was no answer.
She texted again and told her to answer or she was calling the police. Again, there was no response.
At around 5.40pm or 5.45pm, Geraldine left the house and went out looking for her daughter. She walked to the entrance to St Catherine's Park and looked in. She could see kids playing football, people walking dogs.
But there was no sign of Ana. The prosecution case was that by this stage, 45 minutes after leaving her home, Ana Kriégel was already dead. 
Mr and Mrs Kriégel reported Ana missing a few hours later.
After their evidence, the trial focused on the search for Ana, the first signs of inconsistencies in the stories of Boy A and Boy B and the "overwhelming" forensic evidence against Boy A, pointing to the "very violent" way, Ana had been killed and sexually assaulted.
The case culminated in 16 hours of interviews conducted with Boy B, in which he changed his story constantly as gardaí presented new facts. Eventually he admitted seeing his friend attack Ana and hearing her begging him to stop.
Dozens of photographs were shown to the jury and to witnesses, showing the  scene of the murder.  Ana's body lay in the middle of the rubbish strewn, graffitied room in many of the pictures, but she was pixellated out.
There was a moment, however, when the personality of the 14-year-old girl at the centre of the case, suddenly re-emerged.
Towards the end of the prosecution case, the court heard from five teenagers, via videolink from a separate room in the courts' complex.
After evidence on various issues from four of the children, the smiling face of another teenager appeared on the screen. He described occasionally hanging out and talking with Ana. They spoke on the morning of the day she disappeared. He smiled as he recalled she was slagging him because she was much taller than him. They were just messing around and she kept slagging him, he said.
It was an all too brief glimpse of an ordinary teenage life and a few happy moments on her final day, for a girl described by her father as "unique" and "full of fun".