"Are you joking me?" Boy A asked gardaí when told Ana Kriégel's blood had been found on his boots. "Are you actually being serious?" he asked again.
Gardaí assured the boy that this was not something they would joke about. The boy asked for air and was given water.
"This is significant and serious," Garda Thomas Doyle told the then 13-year-old boy. "I am aware," he replied. 
Prosecuting counsel, Brendan Grehan told the jury the forensic evidence against Boy A was "overwhelming". He said the case against the boy relied on the lies told by him - in particular where he claimed he last saw Ana - as well as a "compelling, coercive forensic case," based on objective scientific evidence.
Gardaí became increasingly concerned that the story given to them by the boys about their last interaction with Ana Kriégel did not add up, when they brought them to St Catherine's Park in Lucan on 15 May, 2018, to retrace their steps. At this stage, Ana was still a missing person.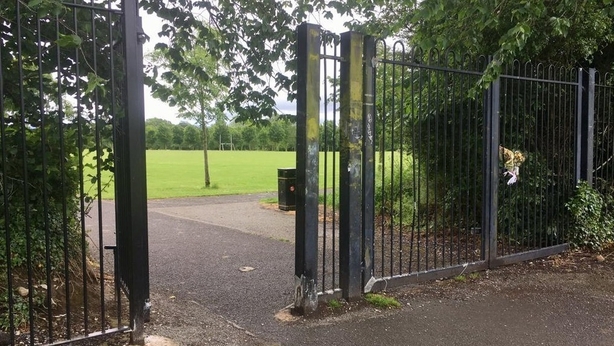 Boy A claimed he met Ana and the other accused boy in the park. He said that when they had gone past the BMX track, Ana asked him "out of nowhere" if he wanted to go out with her. He said he wanted to say no without hurting her feelings. But when he told her he was not interested, he claimed she said nothing and walked off, looking annoyed and sad. Boy A said he continued on, but was then attacked by two older men and his back, leg, arm and lip were injured. 
Boy A gave a "very detailed and elaborate account" of his attack, Mr Grehan said, and had described his two attackers in detail to gardaí. 
One of the men was short and stocky "like a rugby player". The other was tall and skinny. He also described the men to a friend as well as to his parents and went to Garda Headquarters with his mother to compile computer generated sketches of them. 
Detective Garda Gabriel Newton was appointed to investigate the alleged attack on Boy A. As part of her probe, she obtained the clothes worn by him on 14 May as well as his boots and his iphone, from his parents.
Lawyers for the boy sought to have this evidence excluded. Senior Counsel Patrick Gageby submitted the items were obtained unfairly by the gardaí, that there was "a bit of a trick" and that the reasons for taking the iPhone had not been properly explained.
But Mr Justice McDermott ruled against the defence. He said it was difficult for him to accept there was anything wrong in gardaí seeking Boy A's clothes and boots having regard to the serious situation the gardaí were confronted with.
And he said there was "no stateable basis" to say they were unfairly obtained. He "wholly rejected" any proposition that there was any "subterfuge" involved in the obtaining of the phone.
The items turned out to be a crucial part of the case against Boy A. The boots were examined by forensic expert, John Hoade, who told the court he found blood staining on nine separate areas. The blood in each case matched the DNA profile of Ana Kriégel.
Mr Hoade said these findings indicated that Boy A either assaulted the school girl, or was in very close proximity to her when she was assaulted. He told the court his analysis of blood spatters at the scene, indicated that she had been struck several times with a weapon as she lay on the floor near the door of the room where she was found and that she lay there for some time, bleeding, before her body was moved towards the back of the room.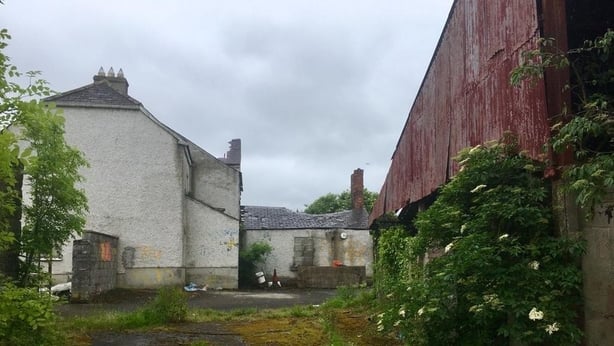 A blood-stained stick, almost a metre in length and a large concrete block, blood stained and with hair attached to it, were also shown to the jury.
The former State Pathologist, Dr Marie Cassidy found Ana had suffered severe and extensive injuries, in particular to her head and neck. She listed around 60 areas of injury to the schoolgirl's body, in total. The boy was allowed to remain outside the court for this evidence, after an application by his lawyers. 
Mr Hoade examined a backpack found in a search of Boy A's home after his arrest, and its contents, described by gardaí as the boy's "murder kit". They included a homemade mask, described as a "zombie" mask. It had holes for the eyes and nose and was jagged at the bottom with red paint simulating blood around the mouth area. 
The jurors watched as a pair of black gloves, a black neck-warmer, shin guards and knee pads were also removed from the backpack. The court heard the schoolgirl's blood was found outside and inside the bag, on the inside and outside of the mask, on the gloves and on one of the knee pads, "in the area where the knees would have been in contact with the ground".
In an effort to find out who was wearing the mask, a DNA profile was taken from the inside, around the nose and mouth area and all the elements of Boy A's and of Ana's DNA were found in that sample.
Boy A's lawyers had also sought to have the DNA sample given by the boy after his arrest on 24 May excluded from evidence. They pointed to a written record created by Superintendent John Gordon of his authorisation for the taking of the sample. 
---
Read more:
Boy A and Boy B guilty of murdering Ana Kriégel
Evidence gave brief glimpse of Ana, a 'unique' girl 'full of fun'
Hours of garda interviews that revealed Boy B's devious lies
'Vast amount' of porn found on Boy A's phones
Psychologist's evidence Boy B was traumatised ruled out by judge
Judge refused request for jury to consider manslaughter
Two boys are guilty of murder - what happens next?
Watch: The route taken to Glenwood House
---
The written record, created a week after the arrest, referred to old legislation and not the current law allowing such samples to be taken. But gardaí testified that the Superintendent had given his authorisation under the current legislation. 
Again the judge ruled against the defence. Mr Justice McDermott said it was a simple human error and he was satisfied the superintendent had relied on the correct section when he allowed the samples to be taken. Again, crucial evidence was admitted.
The court heard that male DNA, matching the profile of Boy A, had been found on a swab taken from Ana Kriégel's neck.  Forensic scientist, Dr Charlotte Murphy was asked by Boy A's defence counsel, Patrick Gageby, if "casual intimacy or kissing or something like that" might leave DNA. She agreed the transfer of DNA was not unusual if people were together or in any way close, but said she could not tell from a swab how DNA might have been transferred.
The boy's DNA was found in a sample of semen found on two areas of Ana's black vest top, which was discovered, "completely ripped asunder" near her body. The sample also contained Ana's DNA but a third, male, contributor to the sample, could not be identified.
Boy A's DNA was also found on an area of the blue tape discovered around Ana's neck.
Ana's distinctive black hoodie, with white markings was examined by forensic experts and a mark on the front of the top was investigated. Dr Brid McBride said the pattern on the hoodie, was made by a work-type boot, similar to one worn by Boy A. She said she could not rule out the possibility it was made by one of his boots but there was insufficient detail to be able to say for sure.
Boy A was interviewed by gardaí, in the presence of his solicitor and his father on 24 May and 25 May last year. His interviews with gardaí were not as extensive as those with his co-accused. At a number of points, he replied "no comment" to questions, and these portions were not read to the jury. A short portion of footage shown to the jurors showed him wearing a black hoodie and jeans, one hand in his pocket, blinking rapidly as gardaí told him they wanted to establish the truth of what had happened to Ana.
CCTV footage compiled by gardaí was shown to the boy during his interviews. And the court heard evidence from a man walking his dog on the day in question, who had seen a schoolboy with a backpack, dropping down into a ditch and heading into the field around derelict Glenwood House just after 5pm.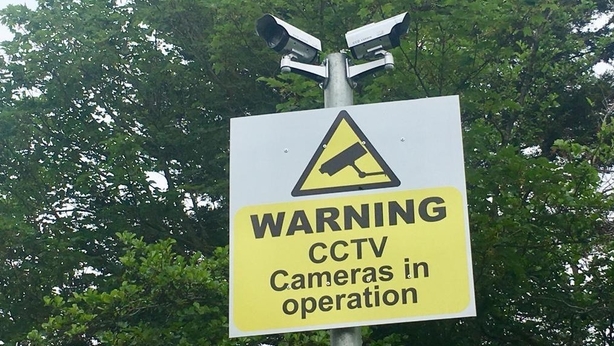 The prosecution claimed the evidence revealed "great inconsistencies" in Boy A's account of what happened. Brendan Grehan said the meeting with Ana in the park could not have happened and Boy A must already have been in the abandoned house or in the field beside it, before the others came along.   
When shown footage of himself walking in the park on CCTV, Boy A suggested it might instead be "one of the lads" who beat him up. The court heard there was no evidence on any CCTV footage to support the boy's suggestion that two older men in the park attacked him.
Boy A was also shown various images from his phone, during his interviews. A screen shot of videos included one entitled "15 most gruesome torture methods in history". And the search history of the phone showed there had been a search for abandoned places in Lucan. The boy had an interest in horror films and special effects, Mr Grehan told the jury, but he acknowledged many young boys might look up such things. 
Mr Gageby pointed out to the jury that in amongst this material was a very large amount of material relating to large plastic, toy guns, called Nerf guns.
In his closing address to the jurors, Mr Gageby asked if the electronic devices of any 13- or 14-year-old boy could sustain the kind of examination Boy A's media was subjected to, without finding something unpleasant. 
He argued that there was "not one pick of evidence" from the witness box that Boy A had ever said he wanted to kill Ana. And he said that the former State Pathologist Marie Cassidy had told the court that injuries suffered by Ana were not inconsistent with consensual sexual activity.
The prosecution urged the jury to discount any such suggestion "out of hand".
Boy A never admitted at any stage to being in the abandoned house with Ana. Despite the blood on his boots, he denied being in the room where Ana was killed.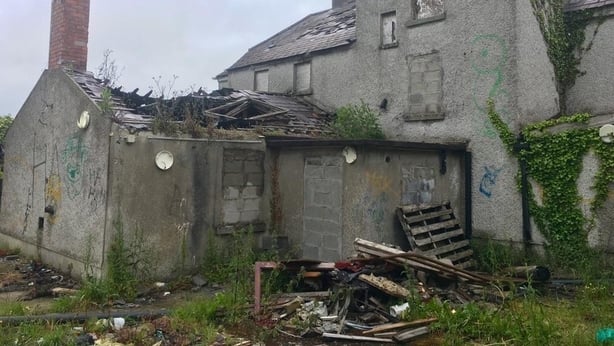 Mr Grehan said he was like a child who had been caught with chocolate all around his mouth, still continuing to deny eating the chocolate biscuits. It was the prosecution case that there was no explanation consistent with innocence to explain the scientific facts.
The jury clearly agreed.