The Garda Síochána Ombudsman Commission has told an inquest it is considering criminal proceedings in the case of a garda who shot dead Mark Hennessy, the man who abducted and killed a 24-year-old woman six months ago.
Mark Hennessy abducted and murdered 24-year-old Jastine Valdez as she walked to her home in Co Wicklow in May of this year and dumped her body in south Co Dublin.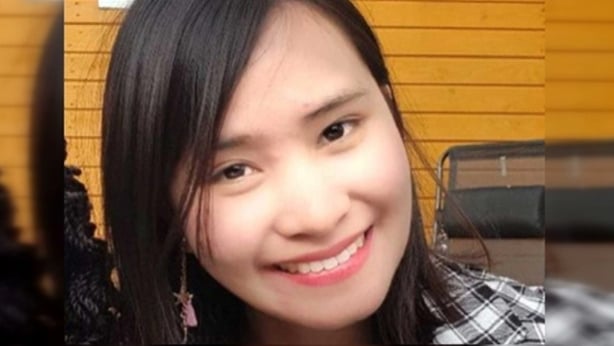 An inquest into the death of the 40-year-old, which opened in Dublin today, heard he died after he was shot by a garda in the arm and chest at Cherrywood Business Park on 20 May last.
The inquest was adjourned to allow the GSOC investigation to continue.
Family members including the parents of Mark Hennessy attended the opening of the inquest into his death at Dublin Coroner's Court today.
Hennessy abducted the student as she walked to her home in Enniskerry on Saturday evening, 19 May.
He then strangled her and dumped her body on land in Rathmichael.
Gardaí searched for the father-of-two and found him at 8pm the following night in the Cherrywood Business Park.
He was sitting in his car when a garda shot him dead. GSOC said he had a Stanley knife and had wounds on his neck and arm consistent with self harm.
We need your consent to load this rte-player contentWe use rte-player to manage extra content that can set cookies on your device and collect data about your activity. Please review their details and accept them to load the content.Manage Preferences
A note found in the car had the words "Puck's Castle" where Ms Valdez's body was subsequently found and the word "sorry".
Hennessy's father Michael Hennessy stood in the witness box at the Coroner's Court today as evidence of how he identified the body of his son was read out in court.
In his deposition he said that he formally identified the body of his son to a garda sergeant in the Dublin city morgue at 4.25pm on 21 May - the day after he was shot dead by a garda.
One shot was fired and the post mortem by the Deputy State Pathologist Dr Linda Mulligan established the cause of death as a gunshot wound to the arm and chest.
The killing of Mark Hennessy is being investigated by GSOC and Senior Investigations Officer Nicholas Harden told the inquest he was seeking a six-month adjournment to allow investigations to continue.
He also confirmed to the coroner that criminal proceedings are being contemplated and applied to the court for a copy of the post-mortem report.
Dr Myra Cullinane adjourned the inquest until 6 June 2019 and extended condolences to Hennessy's family.
"It is never easy for anyone to come to this court," she said, "and very difficult for you."