A former council worker and musician has been sentenced to ten years for rape and sexual assaults against girls as young as nine years old.
Waterford man Bartholomew "Batty" Prendergast, 65, sexually abused and raped his sister-in-law when she was a teenager.
He also abused her older sister and another girl.
Prendergast received a total of ten years for all the charges, with the last 18 months suspended.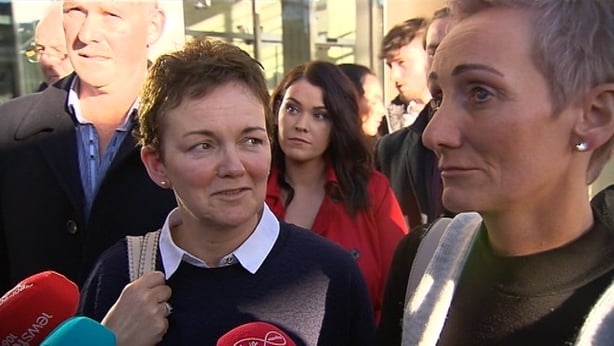 Stephanie Hickey, 46, from the Nire in west Waterford, along with her sister, Deirdre Fahy, 52, waived their right to anonymity so Prendergast could be named.
Prendergast pleaded guilty in July to two counts of rape and 13 counts of indecent assault of his sister-in-law Ms Hickey at locations in Co Waterford and Co Tipperary on dates between 1983 and 1987.
The assaults on Ms Hickey happened when she was aged between 12 and 15.
Prendergast also pleaded guilty to one count of indecent assault against Ms Fahy on a date between 1979 and 1981, while she was aged between 13 and 14 years old.
He further pleaded guilty to two counts of indecent assault of a third girl on dates between 1988 and 1991, while she was aged between nine and 12 years old.
At the Central Criminal Court last July, Garda Patricia Lonergan told Michael Delaney SC, prosecuting, that after "something was brought to the attention of Stephanie's parents", a local priest was consulted and Prendergast was sent for counselling, but continued to abuse Ms Hickey afterwards.
In July Ms Hickey read her victim impact statement and said: "When all these rape and sexual abuses took place, I would feel like I was going to die. I would feel as if I was choking and could not breathe. The fear was and will forever be inside me. This is all down to you," she said of the accused.
"Again, for this I can never forgive you in my lifetime."
In an interview with RTÉ News, Ms Hickey said nothing can take away the pain she suffered from the abuse, describing it as a scar "that never heals".
She said: "It's a fight every day, it's a battle every day to be happy. And it's small things for a victim to want to be happy, but we have to fight for the other people.
"We have to fight for our children, for the law to change so that society going forward, our children will be stronger. They will talk, they won't accept anybody interfering or doing stuff that's not right."
Ms Justice Eileen Creedon said Prendergast carried out the abuse when he was aged 26 to 38 and that the assaults had a very profound, negative effect on his victims.
The headline sentence for the combined offences, she said, was 14 years, but taking into account mitigating factors, she was sentencing him to ten years in prison with the final 18 months suspended.
Predergast retired earlier this year from his council job. He was a well-known musician in the locality. He has no previous convictions.