Covid-19 protective measures are to remain in place in primary and secondary schools, the Taoiseach has said.
In an address to the nation, Taoiseach Micheál Martin announced the lifting of a majority of the Covid-19 public health restrictions - some as early as 6am tomorrow morning.
Saying that vigilance is still required, he said the "pandemic isn't over" but that "today was a good day".
Other measures that will stay in place are the wearing of masks where currently required.
The advice for those with symptoms, positive cases and close contacts also remains in place.
"These will be reviewed before the end of February, by which time all children aged between 5 and 11 will have had the opportunity to be fully vaccinated," Mr Martin said.
In his speech, the Taoiseach strongly encouraged all parents to engage with their GP and to ask their GP any questions about the Covid-19 vaccine for their children.
He said that the "vaccine is safe for children and will keep them safe".
"I want to strongly encourage all parents to engage with their GP. Talk to them about the vaccine, ask any questions and tease out any concerns you may have."
Protective measures will also remain in early learning and care facilities until at least 28 February when public health regulations will be reviewed.
Minister for Children Roderic O'Gorman said the current position is that early learning and childcare services should continue to operate under the sectoral guidance, with play-pods remaining a key feature.
"This approach is in line with schools and is in effect until 28 February."
He added: "I will continue to engage regularly with the Covid-19 Sub-Group of the Early Learning and Childcare Stakeholder Forum and with public health experts and provide regular updates as necessary."
---
Read more:
Parents want 'reassurance' about vaccinating children
Social distancing to end, mask wearing to remain
Martin hails a 'good day' as most restrictions to end
Restrictions on attendances to be scrapped from Saturday morning
Gradual return to work 'important next step' - Ibec
---
Parents want 'reassurance' about vaccinating children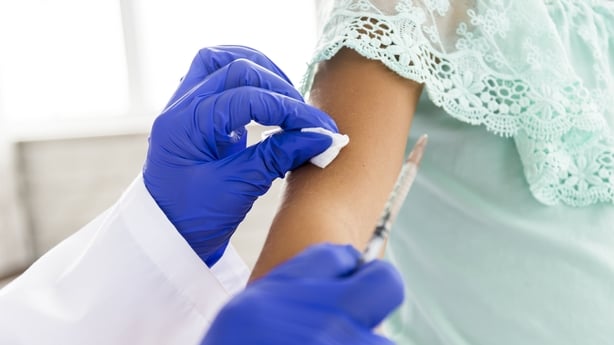 The uptake of the Covid-19 vaccine in Ireland has been the envy of Europe, with most adults needing little encouragement.
However, when it comes to vaccinating young children there are signs of uncertainty among those having to make that decision.
With the rollout to 5-11 year olds under way for a few weeks, some parents, including those who are fully vaccinated, have expressed concern about their children getting it.
One parent told RTÉ News that: "At the moment I won't be getting my child vaccinated. He is only five years of age so I want to find out more about it. So to me, it is a no."
"I am double vaccinated and not anti-vax or anything. I just want to leave it a while before I decide to get him done. I just think he is a bit too young at the moment," the parent said.
For another parent, it is a case of waiting for more information to be convinced it is the right decision for his children.
In his view, it was rolled out very quickly for adults and for children there is just not enough information yet.
"For me, I am cautious about giving it to the kids but now I haven't made my mind up yet.
"For myself personally I was straight out the door looking for it, but for the kids I am a bit cautious and if there was a bit more information given out to us, it would be great."
"Doctors and academics say that it is important that it is not misinterpreted as an anti-vaccine stance"
According to GPs, this hesitancy is "completely understandable" and parents have many considerations to weigh up.
Dr Tony Foley, a GP in Cork, said he is having many conversations with people who have concerns or are anxious, including those who were enthusiastic about getting the vaccine themselves.
"They are concerned about side effects, about the unknowns. I think there is multiple sources of information and indeed misinformation and that feeds into the concern."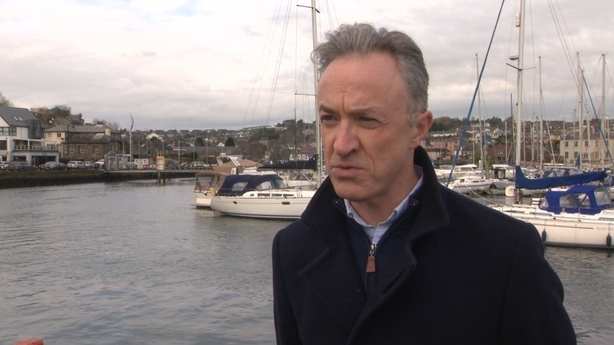 Dr Foley said conversations need to happen around that and parents need to be reminded too of the increased evidence of the safety of vaccines and of reduced transmission through vaccination.
Dr Nuala O'Connor, a GP and the Irish College of General Practitioners Clinical lead on Covid-19, said anything new can be "disconcerting" and doctors are used to having this type of conversation with patients.
She said parents will often ask doctors: "Have you given it (vaccine) to your children?"
"People just want the reassurance that you as a healthcare professional are doing it for your own child. I think that provides a lot of reassurance."
She said with the Covid-19 vaccine some parents have immediately signed up their children to be vaccinated, others are waiting to see how the Omicron wave will "pan out" and also see what other parents are doing.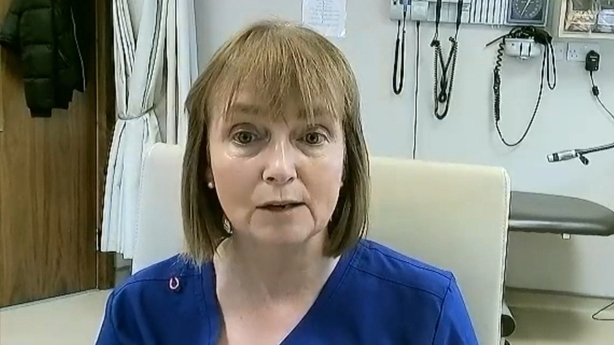 Dr O'Connor said while most children have a very mild infection, parents are trying to balance whether it is better for their child to have the virus and recover from it, versus the worry they might have over the possible side effects of the vaccine.
She said for some children it is much more important to get the vaccine, including those with underlying health conditions or who have family members and friends who are high risk.
With the spotlight on vaccine hesitancy across all countries during this pandemic, doctors and academics say that it is important that it is not misinterpreted as an anti-vaccine stance.
Dr Stephen Hughes, a lecturer in science and innovation at UCL in the United Kingdom, has studied people's behaviour in response to Covid-19.
"Being vaccine hesitant is totally normal and anyone would approach any big decision with hesitancy to make sure they are making sure they get the right amount of information to make a good choice," he said.
Emotion is also an integral part of the decision making process.
"A lot of the time when it comes to scientific issues, we sort of assume there is just this factually correct or scientifically objective truth that we need to communicate to people.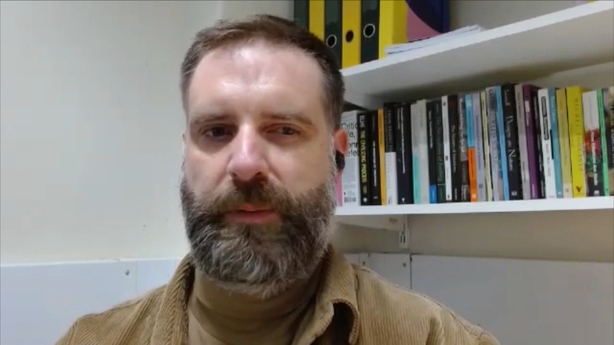 "But there is always going to be emotion involved in these decisions. We can't make decisions without emotion. The knowledge and the facts are one part of of it. "
He said one issue that arises is that the science behind vaccinology, immunology and infectious diseases is "complex".
"We can't expect everybody to have that same level of information so there is always going to be a degree of trust involved," he said
With that task largely entrusted to GP's, they are hopeful of an open discussion and possibly more forums being opened up by the HSE to ensure more engagement with parents.
So far 111,800 children aged between five and 11 have registered for a Covid-19 vaccine out of a possible 480,000.
The HSE believes the numbers signing up in this cohort are "steady" but it has acknowledged that there are concerns among parents about the vaccine.
According to Dr Hughes, studies have shown that respectful and honest discussions can lead to more uptake.
"When we acknowledge that hesitancy is not just an obstacle that we need to get out of the way. It is a conversation that needs to take place."
He said a really good example of this is in the Netherlands where they have a Doubt Hotline so anyone with Covid-19 related concerns can have their worries listened to and be given expert advice.
"It validates that people have these concerns and might have hesitations for good reason."
Almost 112,000 children out of a possible 480,000 aged between five and 11 have been signed up to receive a Covid-19 vaccine. The HSE has described the registration for this cohort as steady but acknowledged that parents have concerns | https://t.co/TYl5emXn3t pic.twitter.com/YTxfU9T4Ic

— RTÉ News (@rtenews) January 21, 2022