The President of the European Commission has said it is her personal view that there should be a discussion at EU level on the idea of mandatory vaccination for Covid-19.
Ursula von der Leyen said that with 66% of the entire population vaccinated, that still meant 150 million people, or one third of the population, were still unvaccinated.
President von der Leyen was speaking at a news conference on the latest steps to confront the new Omicron variant.
Asked about the latest mandatory vaccination moves in Greece for those aged over 60, Ms von der Leyen said that this was purely the competence of member states.
However, she added that if she was being asked her personal view, she said that two or three years ago she would never have imagined the scale and depth of the pandemic.
There are lifesaving vaccines, she said, but they are not being used everywhere. Some 77% of the adult population was vaccinated, and 66% of the total population.
We need your consent to load this rte-player contentWe use rte-player to manage extra content that can set cookies on your device and collect data about your activity. Please review their details and accept them to load the content.Manage Preferences
She said this would herald an enormous health problem, adding that it was understandable and appropriate to lead a discussion on mandatory vaccination, or how to think about it and encourage it within the EU.
President von der Leyen added the issue needed a discussion and a common approach, but it was a discussion which should happen.
Travellers from outside EU will need negative Covid test to visit France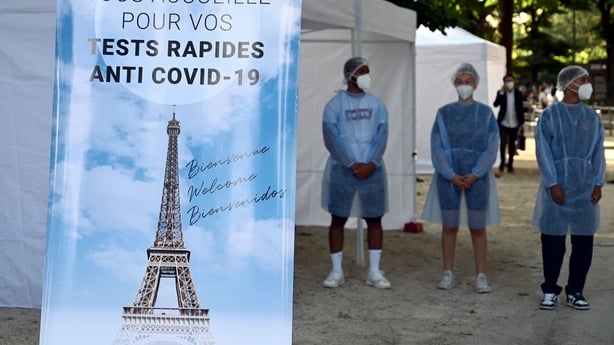 Travellers reaching France from outside the European Union will be subject to the obligation of a negative Covid-19 test, regardless their vaccination status.
The move is part of a bundle of measures aimed at tackling a new surge in infections as worries caused by the newly detected Omicron variant loom.
Talking to journalists after a government meeting, spokesman Gabriel Attal said that decisions regarding intra-EU-travel would be coordinated by European leaders later this week
EU pushes for daily travel reviews, boosters shots over Omicron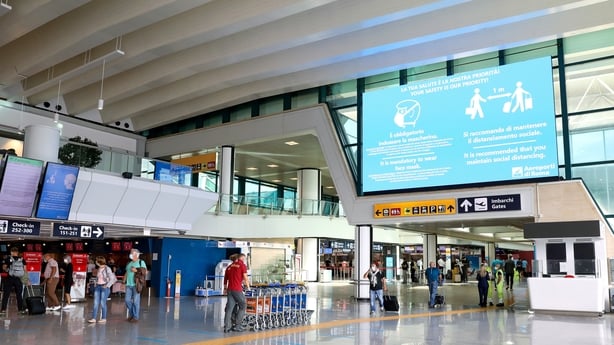 The European Union needs daily reviews of its travel restrictions and rapid deployment of vaccine booster doses to limit entry and protect its citizens from the Omicron variant of the coronavirus, the European Commission has said.
Europe is experiencing a surge of Covid-19 cases and a growing number of infections by the Omicron variant that the World Health Organization has labelled a variant of concern and that has concerned scientists due to its multiple mutations.
"We are now facing a double challenge in the fight against Covid-19," European Commission President Ursula von der Leyen said in a tweet.
"The rapid resurgence of Delta across Europe and a new variant of concern: Omicron."
Norway detects its first two Omicron coronavirus cases
Norway has identified its first two cases of the new Omicron coronavirus variant, the west coast municipality of Oeygarden and the health ministry said today.
The two people who were infected had been on a trip to South Africa. Both of them were currently recovering from the infection, Oeygarden mayor Tom Georg Indrevik said in a statement.
The municipality of close to 40,000 people had recently seen a rise in infections of other variants of Covid-19, and would now further tighten its local restrictions to control the outbreak, it said.
Norway on Friday imposed a quarantine on any travellers arriving from South Africa or neighbouring countries, following a similar decision by neighbouring Denmark and many other countries around the world.
Yesterday, Norwegian Prime Minister Jonas Gahr Stoere announced new measures to contain the coronavirus, including asking Norwegians to wear face masks in most crowded places and speeding up booster dose vaccinations.
The Omicron variant has caused concern as its mutations could potentially reduce the effect of vaccines, though it would take weeks to determine that.
---
---
Additional reporting: PA/Reuters