Today's partial lifting of Covid-19 travel restrictions saw a busy day on the country's roads as people took the opportunity to travel beyond their 5 kilometre restriction for the first time in over 100 days.
In Co Cork, the popular seaside town of Youghal saw its beaches and boardwalk busy from early morning with visitors from out of town.
Among them, Ciara O'Mahony who travelled for over an hour from Coachford in mid-Cork to meet her best friend Kathy Osborne and her new baby, Pippa.
The two had not met for almost a year and Pippa is now six months old.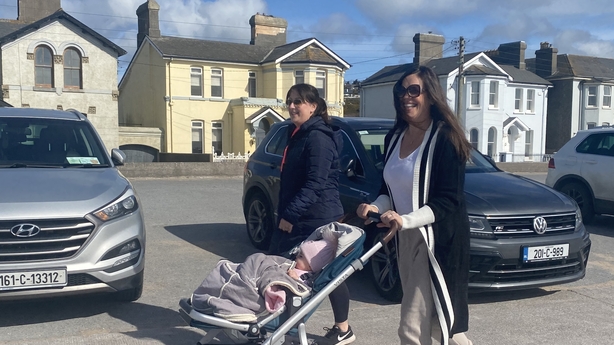 Ciara said it meant so much to meet her best friend's baby, finally.
"It means so much to finally get to meet her in person. We've done lots of zoom calls but it's just not the same as just actually seeing them in real life means the world, it really does."
Micheál and Marie Barry-Murphy drove from Kilworth some 30 kilometres away to enjoy the Spring sunshine and walk their puppy, Lenny.
"It's great to have that bit of freedom and the majority of people have been following the guidelines so today is a good day to have that bit of extra freedom, and just to be able to get away and get out and about," said Micheál.
"We brought the flask and all - happy days, and the Tayto sandwiches," said a smiling Marie.
April 12, 2021
Cathal and Denise Cody also made the journey. They travelled to Youghal from Glanmire near Cork city after dropping their son who is doing his leaving certificate to school.
"It's the extra bit of freedom that we now have, there's a weight lifted off a lot of people's shoulders to say that you can get into your car and go without working, so thank God, it is lifted," said Denise.
Her husband agreed: "Not having the fear of being stopped at checkpoints as well, and trying to explain yourself, why you are going out for some fresh air. So, it is really good. It is freedom, freedom again."
---
Latest coronavirus stories
What restrictions change from today?
Israel, Albania and St Lucia removed from mandatory quarantine list
---
Public urged not to drop their guard
Public health officials have appealed to people not to let their guard down during the phased easing of Covid-19 restrictions.
After more than 100 days of Level 5 lockdown today marks the beginning of the cautious easing of restrictions.
People can now travel anywhere within their county or up to 20km from their home if they are crossing county boundaries.
People from two households can meet up outdoors for social and recreational purposes but this does not include meeting up in private gardens, in order to avoid situations arising where people would gather indoors.
Building work on residential projects can also recommence, as well as construction on childcare and early learning facilities.
An estimated 20,000 construction workers are back on sites but the same number remain on PUP payments as some restrictions still remain, according to the Construction Industry Federation.
For the first time this year, there is a full resumption of in-school teaching as around 300,000 first to transition year students returned to classrooms.
Acting Chief Medical Officer Dr Ronan Glynn said people should not take the full reopening of schools as a signal to return to the workplace.
Taoiseach Micheál Martin said today is a very important day and represents a significant milestone on the emergence from what he said had been a very very difficult lockdown since Christmas.
Speaking on South East radio, Mr Martin said firstly all students are back at second level and while online programmes have improved dramatically they are no substitute for being in the classroom.
He paid tribute to everybody who had taken on very significant burdens in respect of restrictions of movement, which he said had enabled the country to get all students back into school.
The Taoiseach said that along with house construction resuming, it will be a lift psychologically for everybody being able to travel beyond 5km.
He said he thinks there is a sense now that because numbers are being kept down, and because vaccinations are increasing significantly, that the country is in a good place and at the end of this month - in advance of 5 May - the Government hopes to be able signal again further measures for reopening society.
---
Ennis students welcome return to the classroom
Teachers and pupils at St Flannan's College in Ennis are glad to be back in the classroom.
The school, which was once a boarding school for boys, is now a co-ed secondary school with over 1,200 students.
Teacher Edel Vaughan said she and her colleagues are satisfied with the measures in place to keep classroom settings safe.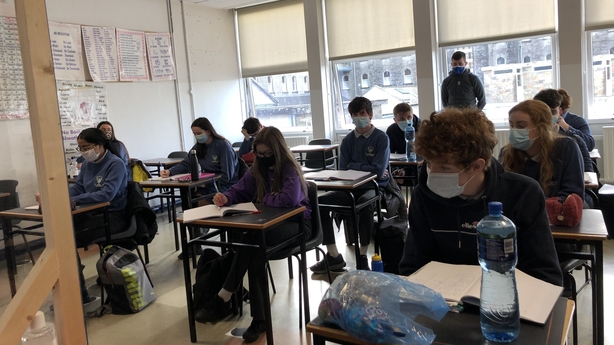 School breaks are being staggered to ensure social distancing and windows are open for ventilation
Face coverings are being worn and sanitisers are in place all around the college
Principal Fr Ignatius McCormack said there was a lot of pressure on the school last October when there was a Covid outbreak.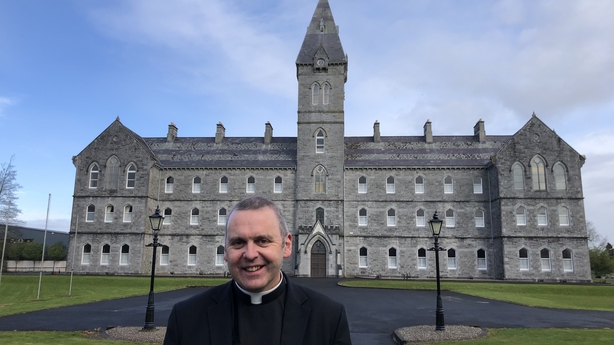 He welcomed the enhanced support being put in place with health teams visiting schools when needed.
Parent Elaine Duffy said she was thrilled for the schools to be open again and said the lack of sport has been one of the biggest struggles to deal with.
St Flannan's are current Munster Colleges SHC winners and holders of the Dr Harty Cup.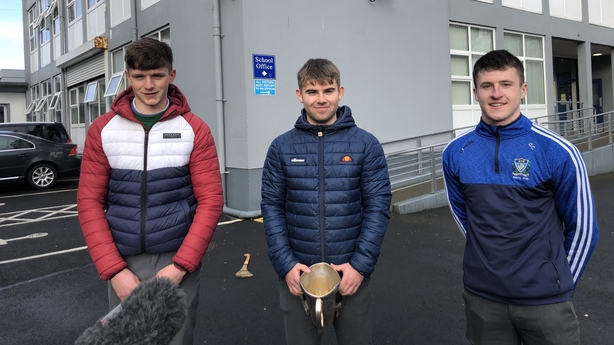 One former past-pupil is President Michael D Higgins.
We need your consent to load this rte-player contentWe use rte-player to manage extra content that can set cookies on your device and collect data about your activity. Please review their details and accept them to load the content.Manage Preferences
Additional reporting Fergal Bowers, Helen Donohue, Teresa Mannion, Mary Regan