Today sees some easing of Covid-19 restrictions for the first time this year.
Ireland has now been under Level 5 restrictions for more than 100 days - since midnight on 30 December 2020.
From today however, and on into May, new measures will begin to take effect on a phased basis.
Here's what to expect:
Travel restrictions will be relaxed, with people being able to travel anywhere within their county, or up to 20km from their home if crossing county boundaries.
In-person teaching will fully return for all school students.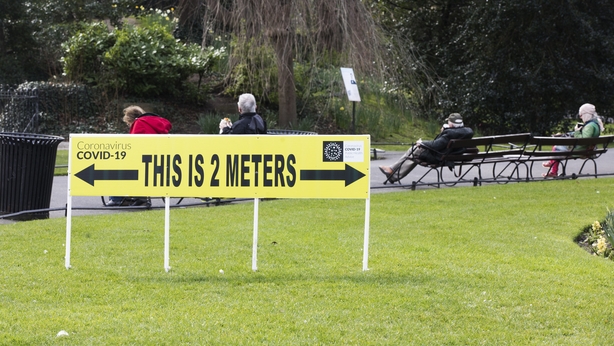 Two households can meet up with each other outdoors for social and recreational purposes, however not in private gardens.
People are urged that for any such meetings face coverings are worn, and that social distance be maintained.
All residential construction can restart, as well as early learning and childcare projects.
The blanket moratorium on evictions will expire, with the earliest anyone can be made to leave their accommodation is 23 April.
You can view the full list of changes going forward through April and May here.
---