The Government last week announced plans for some easing of restrictions under the Covid-19 Resilience and Recovery Plan 2021.
These new measures will take effect on a phased basis, and began with a "vaccine bonus" for those fully vaccinated.
So what changes can you expect in the weeks and months to come? Here is what you need to know...
From 30 March
Those who are fully vaccinated may visit with other fully vaccinated people (from one other household only) indoors without wearing masks or staying 2 metres apart. Fully vaccinated means that two weeks have elapsed since you received your second dose
12 April
In-school teaching to fully return
You can meet one other household outside but not in your garden or theirs
You can travel within your county or within 20km of your home if crossing county boundaries
All residential construction can restart, as well as early-learning and childcare projects
19 April 
Elite-level senior GAA can resume training, not including under 20 or minor competitions
Elite-level senior GAA matches can resume
High performing athletes, as approved by Sport Ireland, can resume training
26 April 
Outdoor sports facilities can reopen (eg: pitches, golf courses and tennis courts, other facilities as appropriate)
Facilities including club houses and any indoor facilities (for example: changing rooms, showers, kitchens, meeting rooms), apart from essential toilet facilities must remain closed. There should not be any return to team sports or training activities
Outdoor visitor attractions can reopen (i.e. zoos, open pet farms, heritage sites)
Underage non-contact outdoor training in pods of 15 can recommence for all exercise activities that can be delivered outdoors including dance
Maximum attendance at funerals will increase from 10 to 25 on compassionate grounds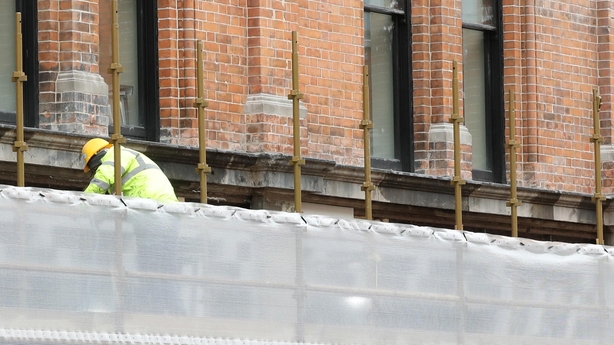 4 May (the following changes are under consideration, subject to public health advice)
Full reopening of construction activity
Phased return of non-essential retail commencing with click-and-collect and outdoor retail, for example: garden centres/nurseries
Recommencement of personal services (hair salons, barbers) on a staggered basis
Religious services resuming
Museums and galleries reopening
June
Taoiseach Micheál Martin said that depending on progress, "we will look at the reopening of hotels, B&Bs and guesthouses in the month of June".
July/August
Mr Martin said the "vast majority of the population will have significant protection against the virus allowing for significant opportunities to re-open even further".
Vaccines
The Taoiseach said that by the middle of April, all over-70s will have had their first dose, and by mid to late May all over-70s will be fully vaccinated.
July and August will see "more intensive vaccination and the vast majority of the population will have significant protection against the virus allowing for significant opportunities to re-open even further".
Close to three million doses are set to be administered by the end of May. Nearly five million doses by early July and six million doses by the end of July.