After more than 90 days of Level 5 restrictions in Ireland, how does it compare to other countries in terms of case numbers, vaccine roll-outs and restrictions?
Israel has far outpaced the rest of the world when it comes to vaccinations. 56% of people have had the first dose of vaccine, while 51% have had two doses.
No country in the EU is near that advanced level of roll-out. Ireland's vaccine roll-out is slightly above the European average with similar uptakes to Austria, Denmark and France.
Bulgaria and Latvia lag behind while Hungary, which is using Chinese and Russian vaccines yet to be approved by the EU regulator, comes out on top.
For vaccinations of older people, however, Ireland is among the EU leaders, according to Anastasia Harris, Infectious Disease Expert at the European Centre for Disease Control.
"According to the latest data that we have, which is for week 12, Ireland is looking really good especially in the over 80-year-old group. So in that group, Ireland is actually the third in Europe for the first dose of that vaccine."
Ireland's current Level 5 restrictions means it ranks in the top ten list of countries with the toughest restrictions in the world since the start of the year.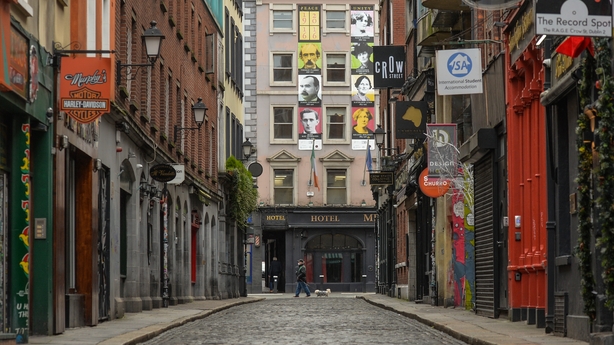 This has also been the case throughout the crisis, according to Jessica Anania, Researcher with the Oxford Covid-19 Government Response Tracker.
"Ireland has maintained, other than that Christmas dip, a relatively high contingency score both globally and within the European context," she said.
While Ireland was making international headlines in January for all the wrong reasons, its 14-day incidence rate is now the third lowest in the EU.
Dr Catherine Smallwood, who is Europe Incident Manager for Covid-19 with the World Health Organization, has said that the measures taken in response to the January spike mean Ireland has placed it among some of the better performing countries.
"Ireland's in a better place than many countries. Ireland, the United Kingdom, Portugal, Spain - all had very significant peaks that they were really able to control using really widespread public health and social measures that were put in place.
"We're seeing many countries struggling significantly in the same way Ireland was in January but really having trouble bringing those numbers down."
Even in countries with greater health system capacity than Ireland, difficult measures and harder choices are facing the public and professionals.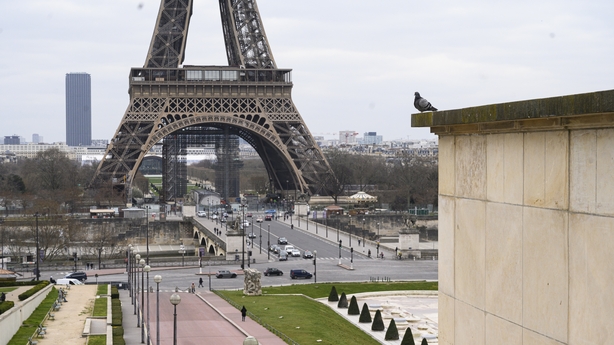 France, which yesterday announced an extension of severe restrictions, is one example.
"So this is the third lockdown that we're going into and the government had been very reluctant to bring in more severe restrictions. It does have a strong hospital system and it is capable of taking in more patients than Ireland for instance. But doctors have been warning they will have to start triage," says Politico journalist Clea Caulcutt.
But Ireland's strong performance is relative to the experience in countries facing another wave.
While the WHO said Ireland may be in a better place - infection numbers are still stubbornly high, according to Dr Gabriel Scally, Professor of Public Health at the University of Bristol.
He said: "When a lot of your comparator countries aren't doing well and you're not doing well, things don't look all that bright I don't think… and roll-out of the vaccine programme has really been hampered by the lack of supply and that's such just a serious blow to people."
Ireland's future success in controlling the virus will depend heavily on keeping infection rates stable with public health measures, while at the same time vaccinating the rest of the population rapidly.
The latter depends on supply, an issue largely outside of Ireland's control.
---