French President Emmanuel Macron has extended movement restrictions to cover the whole of France, and said schools would close for three weeks as he sought to pushback a third wave of Covid-19 infections.
Mr Macron said he was extending the lockdown rules already in place in Paris, swathes of the north and parts of the south east to the whole country for at least a month, from Saturday.
"We will lose control if we do not move now," the president said in a televised address to the nation.
He said that current efforts to limit the virus "were too limited at a time when the epidemic is accelerating".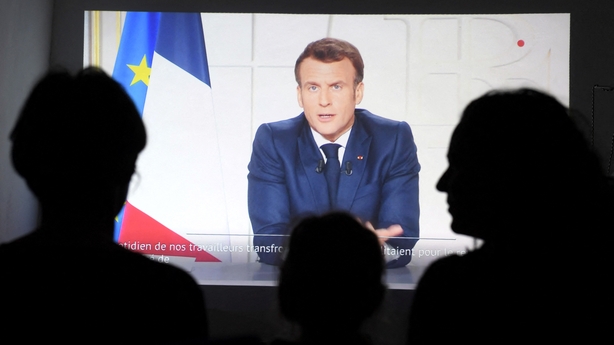 There have been at least 95,337 coronavirus-related deaths in France and intensive care units in the hardest-hit regions are at the point of breakdown.
Schools will close for three weeks after Easter, which falls this weekend.
"It is the best solution to slow down the virus," Mr Macron said, adding that France had succeeded in keeping its schools open for longer during the pandemic than many neighbours.
---
---
As he announced the new restrictions, the French President also said that some cultural venues and café terraces would reopen in mid-May "under strict rules".
A calendar would be drawn up for a full reopening of sports, leisure, hospitality and cultural facilities, Mr Macron added.
"Thanks to the vaccine, the way out of the crisis is emerging," he added.