Two Dublin maternity hospitals have confirmed they administered vaccines to non-staff members and say it was because there were doses which would have been discarded if not used on the day.
The Board of the Coombe Hospital has been meeting this evening after the Master Professor Michael O'Connell apologised for the vaccination of 16 family members of the employees at the hospital.
The Coombe has said it happened on Friday 8 January, a day when more than 1,100 doses were given out at the hospital.
It says the 16 doses were left over after all available healthcare workers had been offered the vaccine and they would have been discarded if not given out.
The hospital says porters, cleaners and kitchen staff have contact with patients and are included as frontline healthcare workers.
The Master now says he deeply regrets that family members were vaccinated.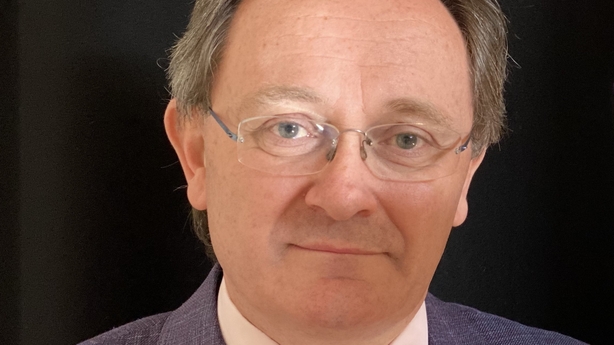 The Rotunda Hospital has responded to media queries with a statement that outlines how 37 non-staff members were given what it describes as remnants of vaccine left in vials on 6 January.
Like the Coombe, it says these would have been discarded if not given out on the day. It says the 37 people were members of the local community including GP's and other vulnerable groups.
It has not confirmed or denied reports that two were family members of staff at the hospital. But it does say it is satisfied it did the right thing.
The HSE has issued guidelines as to how the vaccines should be given out and what they should do if there is vaccine left unused when all available health workers have been vaccinated.
It was issued on 12 January, after the events at the Coombe and the Rotunda.
The guidelines state: "In the event priority frontline healthcare workers are not available to receive the vaccine it states that centres should establish standby lists of frontline healthcare workers later in the sequence order that are available at short notice and that are randomly selected from the lists.... 
"Centres should consider establishing standby lists of other healthcare workers (provisional vaccine allocation group 4) ...if for any reason frontline healthcare workers are not available and the alternative is that vaccine dose expires."
Meanwhile, the National Clinical Advisor and Group Lead, Acute Hospitals at the HSE has said in relation to left over vaccine, the planners are now advised to have a list of 120 healthcare workers on standby so that should there be additional doses left over, or if someone was unable to attend, that they would have a list of personnel on standby that they can bring in at short notice to receive those excess doses.
Addressing a NPHET Briefing, Dr Vida Hamilton said that protocol was issued on Tuesday of last week. She said that protocol was not in place at the time of the incidents in the Coombe and Rotunda hospitals. 
She said that protocol arose out of the learnings of the first week of the vaccine roll programme. 
On the protocol for any 'excess' #Covid19 vaccine doses, planners are advised to have a list of 120 healthcare workers on standby who can be contacted at short notice if a dose is available. The protocol was issued on 12 January | https://t.co/0nmIyzdRVd pic.twitter.com/Z5IPuFJx6b

— RTÉ News (@rtenews) January 18, 2021
The Minister for Health Stephen Donnelly said: "Trust in the vaccine programme is of critical importance and what happened should not have happened. Our vaccine allocation strategy clearly sets out a priority list for vaccination - and that's currently for frontline healthcare workers and residents and staff of our long-term residential care facilities. It does not include family members of healthcare workers." 
But SIPTU which represents thousands of healthcare workers has concerns about how the vaccination programme is being managed.
Vaccination of Firefighter Paramedics in Dublin Fire Brigade was suspended last Wednesday, 13 January, apparently due to a shortage of supply.
Union representatives say they are still waiting to hear when it will be resumed.
SIPTU Organiser Adrian Kane also has concerns about the definition of key workers the group ranked 6th in priority for vaccination.
He says that as a large union which represents workers in different sectors, both public and private SIPTU has been getting a lot of calls from workers asking when they will get the jab.
He says the Government need to give certainty and transparency on how workers will be ranked for vaccination if people are to accept the system. He wants government to talk to the Irish Congress of Trade Unions saying, "We need engagement, this needs to be sorted and sorted very soon." 
Sinn Féin's Health Spokesperson David Cullinane said while there are questions for the Coombe Hospital management, there are equally questions for the HSE, because if its advice was sought but was not forthcoming, "that shows the lack of planning and preparedness and that is clearly a responsibility for the Minister for Health".