Described today as the "most promising" vaccine so far, the world is now eagerly awaiting further news about the Pfizer/BioNTech vaccine candidate.
The European Commission today announced plans to buy 300 million doses of the vaccine for EU member states, in the week the manufacturer released promising results from its Phase 3 trial.
It's one of four deals made by the commission that could benefit Ireland.
The Department of Health says that Ireland will be allocated 1.1% of the European portfolio of vaccines.
On this basis, Ireland could receive 3.3 million doses of the Pfizer/BioNTech vaccine.
That would be enough to vaccinate up to 1.6 million people, as this particular vaccine requires two doses.
It is one of 11 potential vaccines for Covid-19 in the final phase of clinical trials to test for efficacy, and Pfizer reported positive interim results this week that showed it was more than 90% effective.
The results have been described by one leading Irish immunologist as "fantastic" - if they turn out to be correct.
Kingston Mills, Professor in Experimental Immunology at Trinity College Dublin, says that the interim results exceeded all expectations, but that there are still many unanswered questions.
Prof Mills says that we need to have a "note of caution in interpreting this data too wildly" because we still need to see a full set of data, including safety data, and find out if this vaccine candidate can actually prevent infection, not just prevent disease.
"In order to get herd immunity, we need to prevent infection", he said, adding: "All we know now is that it prevents disease."
The joint effort from German manufacturer BioNTech and Pfizer is one of the front runners in the race and was described today by the President of the European Commission as the "most promising" vaccine so far.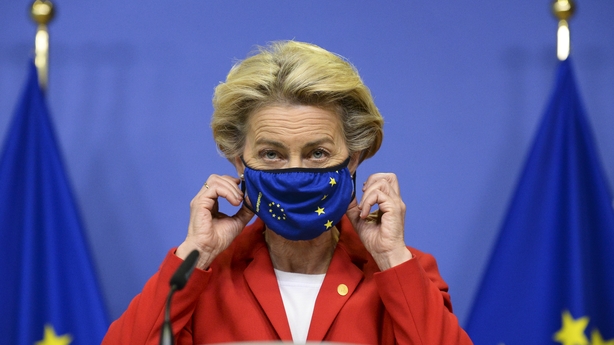 Ursula Von Der Leyen has announced a deal to buy 300 million doses and said the commission's plan is to deploy it quickly, everywhere in Europe, once it becomes available.
It also has agreements for 300 million doses of the vaccine being produced by AstraZeneca, with an option to purchase a further 100 million doses.
This is in addition to an agreement with Sanofi-GSK for another 300 million doses, and 200 million doses from Johnson & Johnson, with the potential to double this order.
With the temptation to get excited about these developments, we must remember that no vaccine has yet received approval for use.
And even in a best case scenario of one of the vaccines getting approval in the coming weeks or months, its distribution among the general population is some way off.
"The vaccine would first be rolled out for high risk individuals, health care workers, the older and vulnerable populations", said Prof Mills.
"Then it would be rolled out for the general population. If licenced later this year or early next year, it could be given to the first individuals early in the new year and then the general population in the middle of next year, probably."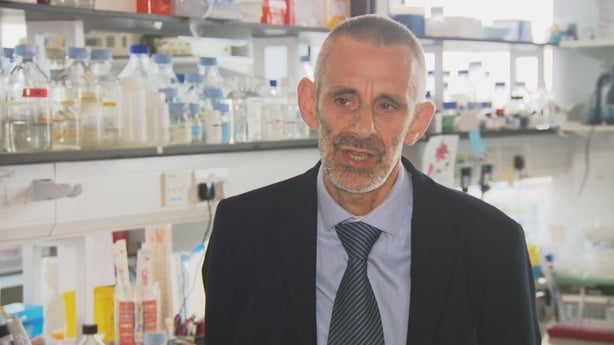 He warned that while the data is extremely positive, we cannot take our foot off the pedal with other public health measures, like social distancing and getting tested.
Prof Mills said those measures will have to be adhered to until we get a vaccine that is widely distributed in the population and up until we have herd immunity.
Here in Ireland, the Department of Health says that no specific funding was set aside in Budget 2021 for Covid-19 vaccines, but that if one or more becomes available, "funding will be forthcoming".
The department noted that a successful vaccine programme would result in reduced spending on other Covid related measures, which would likely be more than the cost of a vaccine.
It is heading up a Covid-19 Immunisation Strategy group, made up of other government departments and relevant organisations, to advise on national vaccine policy.
A Covid-19 Immunisation Implementation team has also been set up by the HSE, and the department says both bodies are working to ensure the "timely implementation" of the immunisation programme.
Ms von der Leyen said the commission has already started working with EU member states to prepare national vaccination campaigns.
But while we must wait a little longer, her message was one of hope today.
"We are almost there. In the meantime, let us be prudent and stay safe."
---
Read more:
What progress is being made with Covid-19 vaccines?
Brazil halts trials of Chinese Covid-19 vaccine
Swedish Covid-19 cases surge as testing struggles to keep up