Sweden has recorded 15,779 new Covid-19 cases as the pandemic stretched testing to the limit in many hard-hit and densely populated regions.
The increase since the Health Agency's previous update on Friday compared with a 10,177 case jump for the corresponding period last week.
Cases in Sweden, which does not publish data over the weekend or Mondays, have repeatedly hit daily records over the last two weeks.
"We can see that the increase is evident in all age groups," Health Agency official Sara Byfors told a news conference.
"Like the other curves, deaths are also heading higher, though not as steeply yet."
Sweden also tightened recommendations for three more regions today, meaning inhabitants in 13 out of 21 regions now are advised to work from home, avoid public transport and limit social interaction outside the family as much as possible.
Several regions are struggling to keep up with demand for testing even as it hit a record last week, forcing authorities in the biggest cities and hard-hit areas such as Ostergotland to restrict bookings amid a scramble to raise capacity.
"We are in a period where we have difficulty getting supplies of, above all, chemical reagents that we need to analyse the tests," said Rickard Lundin, a member of the Ostergotland healthcare task force.
"We have received signals from our suppliers that it is difficult to come by this material nationally right now."
---
---
Sweden registered 35 new deaths today, taking the total to 6,057 during the pandemic.
Sweden's death rate per capita is several times higher than Nordic neighbours but lower than some larger European countries, such as Spain and Britain.
Italy reports 35,098 daily coronavirus cases
Italy has registered 35,098 new coronavirus infections over the past 24 hours, the health ministry said, steeply up from 25,271 yesterday.
The ministry also reported 580 Covid-related deaths against 356 the day before, the highest daily death toll since 14 April.
On that day, when the whole country was in lockdown during Italy's first wave of the epidemic, there were 602 fatalities.
There were 217,758 coronavirus swabs carried out in the past day, the ministry said, against 147,725 and 191,144 on the previous two days.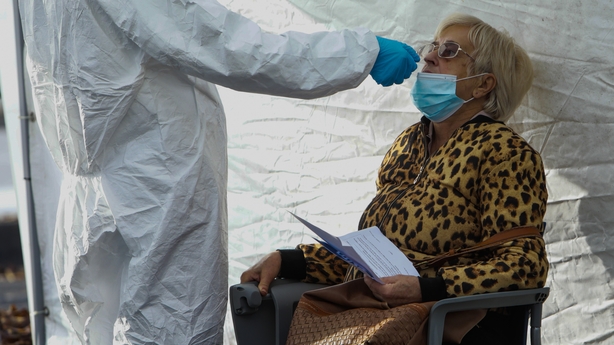 A total of 42,330 people have now died because of Covid-19 in Italy since the virus came to light in February.
There have been some 995,463 registered infections.
The northern region of Lombardy, centred on Italy's financial capital of Milan, remains the hardest hit area today, reporting 10,955 new cases and 129 deaths.
Denmark sorry for legal bungle behind mink virus cull
Danish Prime Minister Mette Frederiksen has apologised and admitted there was no legal basis for a mass mink cull after a mutated version of the coronavirus was found in the animals.
Some farmers with healthy mink stocks had protested against the ordered nationwide cull, saying there was no legal foundation for them to kill the carnivorous mammals.
Denmark was the world's biggest exporter of mink fur, with an estimated 15-17 million minks.
"Even if we were in a rush, it should have been completely clear to us that new legislation was required, and it was not. I apologise for that," Ms Frederiksen told parliament.
Under current legislation, the government only has the authority to ask mink farmers in the seven municipalities affected by the mutation to cull their minks.
The minister in charge of agriculture, Mogens Jensen, has nonetheless urged all mink farmers to go ahead with the cull as a precaution.
"I still encourage mink farmers to cooperate ... because now we have to do everything we can for the best of public health," he said.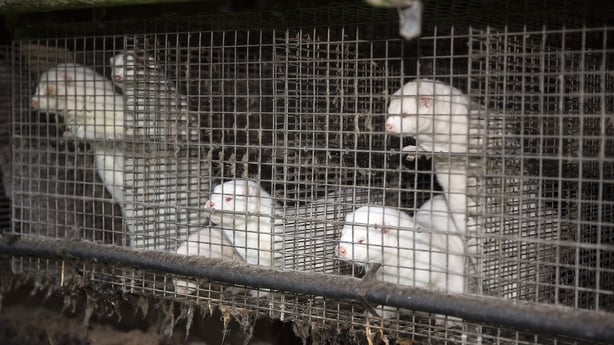 Copenhagen last week warned that the mutation, dubbed "Cluster 5", could threaten the effectiveness of any future vaccine. It said the mutation had jumped from minks to humans and infected 12 people.
Those cases were all detected in Denmark's North Jutland region. Strict month-long restrictions have been imposed on the seven affected municipalities.
Since the government's 4 November announcement, a total of 2.4 million minks had been killed by today.
No new human cases of the "Cluster 5" mutation have been detected since September, and they are no longer active cases, raising hopes that the strain will be swiftly eradicated.
A new law allowing for the cull of healthy animals was to have been pushed through parliament in expedited fashion today, but parliament decided not to go ahead amid some political opposition.
The bill will therefore go through three readings in parliament, as normal.

US will ensure equitable distribution of coronavirus treatment - Azar
US Health Secretary Alex Azar said the US government would ensure equitable distribution of Eli Lilly's antibody treatment for Covid-19 patients, starting first with hospitals and areas where there are many cases.
"We'll ensure equitable distribution, and we'll work tightly with our governors," Mr Azar said, using the same process the government used with remdesivir, a drug used to treat people hospitalised with Covid-19.
Mr Azar said health officials and Lily were exploring other ways to give the treatment outside hospitals, including outpatient infusion centres.
British public likely to among first to receive Covid jab - Hanock
Britain's health minister Matt Hancock has said people in the UK are likely to be among the first in the world to receive a coronavirus vaccine.
The UK's medicines regulator could approve the Pfizer or Oxford jabs within days of a licence application being submitted due to rolling analysis of the data, according to Mr Hancock.
He said the military and NHS staff are on standby to roll out a Covid-19 vaccine across the UK from the start of December and will work "seven days a week", with GPs, new vaccination centres and pharmacists all playing a role.
Mr Hancock said there were many hurdles to overcome before the "vast task" of vaccination could begin, including regulatory approval of the new Pfizer/BioNTech vaccine and assessment of its safety data.
But he said the NHS was leading the work to get a vaccine to those most in need as soon as possible, including the elderly and health and care staff, though most other people will not get a jab until 2021.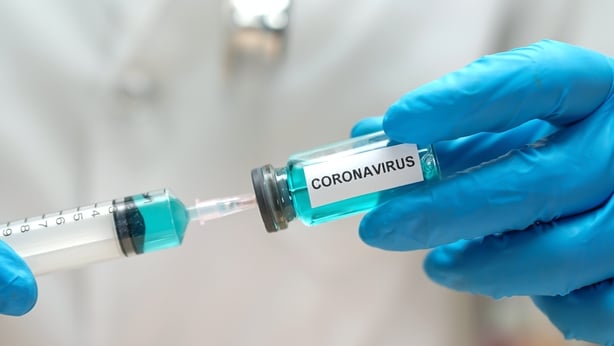 Asked whether a vaccine could be available by Christmas, Mr Hancock said that was "absolutely a possibility", adding that vaccination clinics would be open on bank holidays and weekends.
Mr Hancock said the UK's Medicines and Healthcare products Regulatory Agency (MHRA) has been working closely with both Pfizer and AstraZeneca, gathering information as clinical trials progress.
Earlier, Mr Hancock said experts needed to see Pfizer's full safety data and he would not approve a vaccine until it had undergone all its safety checks.
The UK government has ordered 40 million doses of the Pfizer vaccine, enough for about a third of the UK population.
It expects 10 million of these doses to arrive in the UK before the end of this year, with people given two doses, 21 days apart.

Britain will also start rolling out twice-a-week Covid-19 tests to all NHS staff from today, Mr Hancock said, in order to protect patients and health workers.
"(Rapid) tests allow us, from today, to begin rolling out twice-weekly testing for all NHS staff, which will help keep people safe when they go into hospital, and help keep my wonderful colleagues in the NHS safe too," he told parliament.