For the European Union to reopen this summer, an awful lot of things will have to go right, and they will have to go right in all member states at the same time.
The pandemic has ravaged the European tourism sector by crushing its two fundamental requirements: the ability for people to travel, and then congregate when they get there, in cafes, restaurants, museums, nightclubs, hotels, bars, plazas and beaches.
Europe has been in lockdown since mid-March. Borders have closed, airlines have been pushed to the brink of bankruptcy, all indoor, and most outdoor, social activity has ground to a halt.
In the passport-free Schengen Area, 17 out of 26 countries have closed their borders.
The European Commission's plan published today is about how to reverse that in a way that is not chaotic, or that fuels a rebound in infections. It is a very tall order.
The commission is banking on lessons being learned from the beginning of the outbreak, the general fall in infections and hospital admissions across member states, and the fact that scientists and governments know a bit more about the coronavirus and its infectiousness.
But for European tourism to come out of an economically ruinous hibernation, borders need to reopen, and people need to be able to move across those borders, by air, ferry, car, and train.
---
Read:
EU seeks to reopen borders for summer
Latest coronavirus stories
---
The authorities in one member state will need to know what the rate of infection is in the member state from where the tourist is travelling. They will need to be able test people coming in, and know what to do if new infections arise.
Aeroplanes and airports, normally thronged with humans during the summer, will have to have social distancing, sanitisation and cleaning regimes in place, both for travellers and staff.
Similar guidelines will apply to hotels, restaurants, cafes, museums, castles, vineyards and wherever tourists gather, and where people are employed to cater for them.
There will be a greater role for technology in terms of allowing member states to keep track of infection levels in other member states, and to allow tourists to assess electronically how well their potential destination is faring in terms of protecting people from infection.
Brussels also wants the possibility of tourists receiving vouchers, as opposed to cash refunds, as attractive as possible, to try to keep airlines afloat.
Overall, the commission proposal to allow tourism to resume comes in several parts.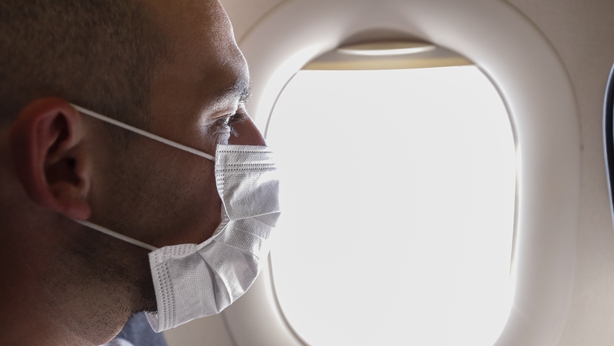 It addresses how borders and travel restrictions might be gradually lifted in a coordinated way, how various modes of transport should be refitted to minimise infection, and how hotels, restaurants, bars and so on are made safer and how respiratory etiquette, i.e. the wearing of face masks, can be coordinated as far as possible.
However, member states will have to give their approval to the plans, and in the pandemic so far national capitals have favoured doing things their own way rather than looking to see what other capitals are doing, or indeed what the commission has recommended.
Within member states, the commission is hoping that health and transport sectors will work much more closely than they would normally do.
When it comes to reopening borders, the commission is proposing a phased approach.
In the current phase, most countries have closed borders to all but essential travel and frontier workers.
Phase one would see travel restrictions and border controls gradually lifted, starting between regions, areas and member states where there is a similar epidemiological situation on both sides of the borders concerned.
The second phase would involve lifting all Covid-19 related controls on the EU's internal borders, while keeping necessary health measures in place.
The movement from the current phase to the second phase should be done "in a flexible manner, if necessary taking a step back in case the epidemiological situation worsens," according to a commission explanatory note.
Member states are supposed to keep each other up to speed on the latest epidemiological and transport situation.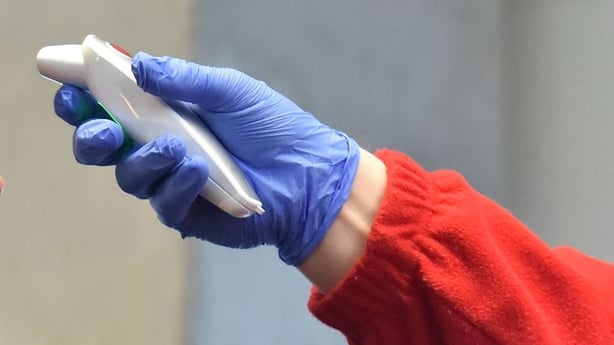 The commission is also issuing guidelines on the health of passengers and transport workers.
Passengers will be encouraged to buy tickets and check-in online, physical distancing will be obligatory at security queues and luggage drop off and collection points, and buses, trains and ferries may be asked to let fewer people on board, while passengers not from the same household may be seated apart.
If social distancing is more difficult face masks may be obligatory and staff should have protective equipment.
Some operators may install protective barriers between passengers and drivers, and where appropriate doors should open automatically so passengers can avoid touching handles and buttons.
Doors should be opened automatically or remotely by the driver at every stop - so you do not need to touch any buttons or door handles and sanitary gel should be available on board and in transport hubs.
The new measures may mean that food and drinks can no longer be purchased on board to minimise contact.
Ventilation should be strengthened through air filters and natural ventilation should be prioritised where possible.
Transport operators are advised to develop strategies in case a passenger falls ill or shows symptoms of coronavirus during the journey.
Where possible, passengers should wear masks, and follow the rules laid down by national health authorities.
The commission says the European Centre for Disease Prevention and Control (ECDC) and the European Union Air Safety Agency (EASA) are jointly working on protocols which will be published in the coming days.
The Commission accepts that whether or not countries have a quarantine in place for travellers coming in remains the preserve of member states.
However, sources say that if the restrictions in both the departure and arrival country have been similar, then member states should avoid quarantines as far as possible.
France has decided not to impose quarantines on EU citizens, and UK citizens, coming into the country.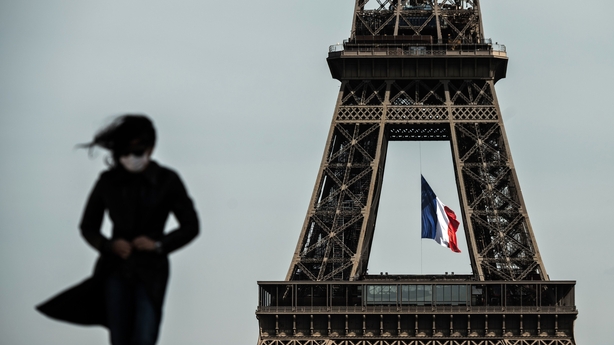 EU officials have downplayed the idea of an "immunity passport", saying there is still not enough known about the extent to which people are immune having had the virus.
Officials also say that the ability for borders to reopen and tourism to resume will depend on how extensive member states' testing regimes are.
"Member states need to know how to manage their situation domestically", says one EU source. "They need to know the real situation. That is something that proved to be very difficult at the beginning."
The more member states have real time information on what the epidemiological situation is in all other member states, the easier it will be for them to welcome tourists from those countries, officials say.
The ECDC is working to ensure a higher degree of standardisation of test results so the national authorities in one member state can better compare the situation with another.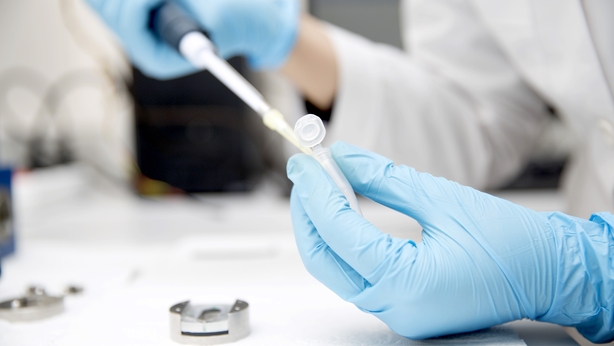 While the commission wants to make vouchers more attractive, officials say they will not "under any circumstances" weaken passenger rights to avail of cash refunds if flights are cancelled.
"We would like to see that [airline] companies make them more attractive, and reliable so that they are accepted more confidently by a greater number of passengers," says one official.
The commission says 12 member states are facing infringement proceedings for allegedly breaching passenger rights when it comes to cash refunds.
The commission will write to all member states in the coming days to remind them that passenger rights must be respected.