Italian Prime Minister Giuseppe Conte has said movement is to be restricted all over Italy, with all public gatherings banned due to the spread of the coronavirus.
He said people should not move other than for work and emergencies, and that sporting events, including football matches, will be suspended.
Mr Conte said he will sign the decree immediately and the measures will take effect on Tuesday morning.
The closure of schools, universities all over Italy has been extended until 3 April, but public transport in the country will remain operational.
With 366 dead from the virus, Italy is the worst-hit country in Europe.
Italy's lockdown will see police setting up controls at train stations, stopping all cars on main roads in and out, flights suspended and penalties of three months in jail or a €200 fine for flouting the rules.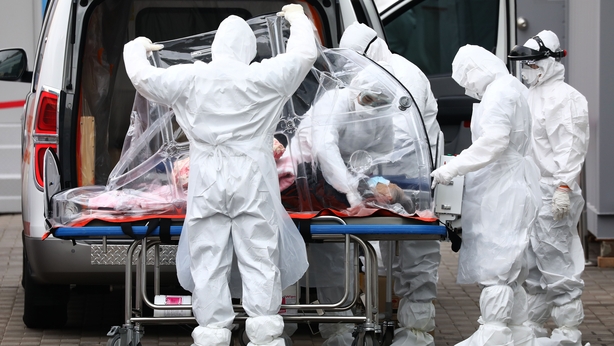 Meanwhile, Israel will impose a two-week quarantine on all travellers entering the country, Prime Minister Benjamin Netanyahu said, as the new coronavirus spreads.
"After a day of difficult discussions, we have taken a decision - all those coming to Israel from abroad will be placed in isolation for 14 days," Mr Netanyahu said in a video broadcast on his Twitter account.
"This decision will be effective for two weeks," he added, while promising measures to support the Israeli economy.
Israel had already imposed restrictions on travellers arriving from several countries including Italy, Europe's worst-hit country in terms of deaths from the deadly new virus.
Israel has so far recorded 42 cases of the illness.
The Palestinian Authority, which on Thursday declared a 30-day state of emergency in parts of the West Bank it administers, has reported 25 cases.
The latest measures come a month ahead of the Passover festival, which usually sees tens of thousands of Jews head to Israel to celebrate.
Earlier today, the World Health Organization warned that there was now a "very real" threat that the global outbreak of the new deadly coronavirus would become a pandemic, but stressed the virus could still be controlled.
"The threat of a pandemic has become very real," WHO chief Tedros Adhanom Ghebreyesus told reporters, while stressing that "it would be the first pandemic in history that can be controlled ... we are not at the mercy of the virus".
It comes after the UK's Health Minister Matt Hancock said that a fourth person died from the virus in Britain.
A total of 319 people have tested positive for the virus in the UK as of 9am on Monday, up from 273 at the same point on Sunday, the UK Department of Health said.
In Germany, two confirmed deaths due to coronavirus were announced today by the health ministry.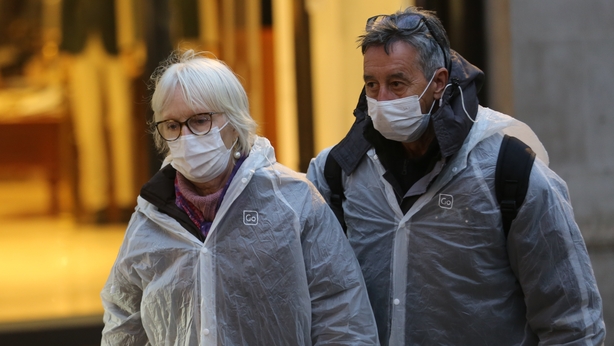 Cyprus announced its first two cases of the virus, meaning all states in the EU have now been affected by the outbreak.
Meanwhile, European Union leaders are to hold an emergency video conference aimed at coordinating their response to the coronavirus outbreak, according to EU Council President Charles Michel.
The emergency meeting comes as Europe has struggled to draw up a unified response to the virus, with smaller countries accusing France and Germany of going it alone by banning exports of some medical supplies.
Mr Michel, who coordinates EU summits, tweeted that he would hold a "conference call shortly" with the bloc's heads of state or government, which an EU source said would probably be tomorrow afternoon.
"We need to cooperate in order to protect the health of our citizens," he said.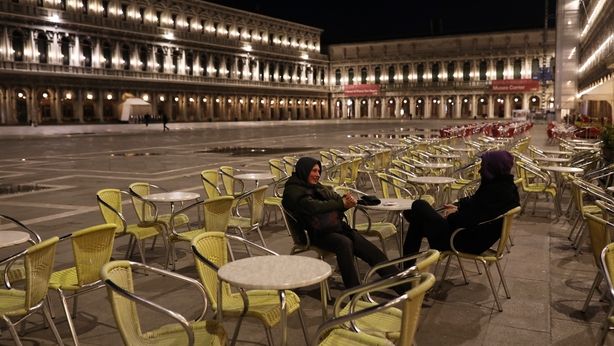 French President Emmanuel Macron also announced the meeting, stressing: "To deal with Covid-19, unity is strength.
"I call on our European partners to act urgently to coordinate health measures, research efforts and our economic response," he added, on Twitter.
The announcements came as European governments adopt a range of measures aimed at containing the spread of the virus that first emerged in China last December.
With more than 1,100 recorded cases and 19 deaths so far, the French government has banned all public gatherings of more than 1,000 people, and some 300,000 students are being kept at home in areas that have reported the highest numbers of cases.
Meanwhile, European shares slumped across the board today and a 30% plunge in oil prices amplified fears of a global recession. 
Tens of millions of people are now in virtual quarantine worldwide, but there are fears that the disease will spread further and that disruptions could force several economies into recession.
Already 110,000 people in 99 countries and territories have been infected with the virus, and many more have seen daily life disrupted by school closures, runs on basic household goods and travel restrictions.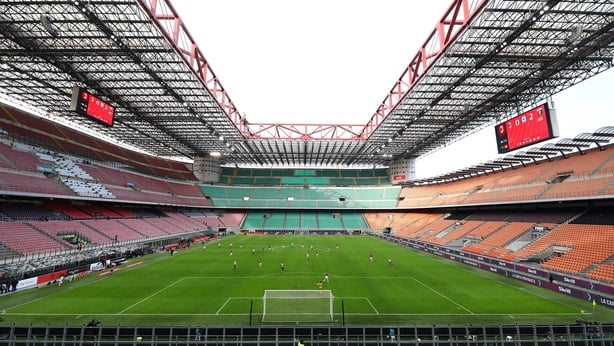 There are mounting concerns that the United States, the world's largest and most connected economy, could be the next Covid-19 hotspot.
At least 21 people have died in the US and the number of cases soared past 500 yesterday, affecting 30 of the country's 50 states. 
Around 80% of cases of Covid-19 are a mild to moderate illness, close to 14% have severe disease and around 6% are critical.
The latest data from the World Health Organization is that Covid-19 has an estimated global mortality rate of 3.4%.
Generally, you need to be 15 minutes or more in the vicinity of an infected person, within 1-2 metres, to be considered at-risk or a close contact.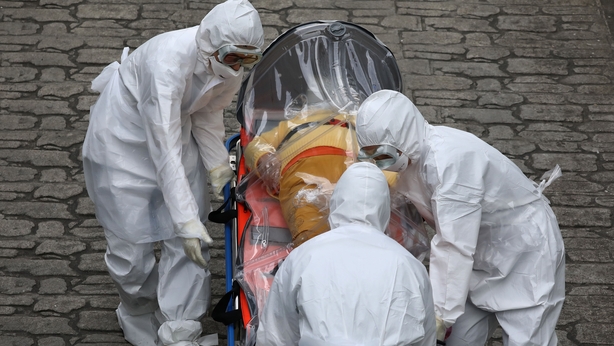 The surge in US cases came as Mr Trump's administration appeared divided on what to do with a corona-hit cruise ship stuck off the California coast.
The Grand Princess, which has 21 confirmed novel coronavirus infections among 3,500 people on board, is due to dock in Oakland. Mr Trump has argued they should stay on the ship.
Cabinet Secretary Ben Carson said a plan would be in place by the time the ship docks, but refused to say what it was.
Meanwhile, a report from the UN Conference on Trade, Investment and Development warned that the virus spread could hit foreign direct investments worldwide by as much as 15% as international business reels.
Several central banks have already intervened to prop up faltering economies and there are growing calls for governments to step in with substantial fiscal stimulus.
In China and South Korea, there were some signs that the peak of the epidemics there may have been reached.
China said it had closed most of the makeshift hospitals opened to receive coronavirus patients in the epidemic's epicentre around Wuhan as the number of new infections in the country hit a record low.
There were 40 new cases nationwide, the National Health Commission said, the lowest number of fresh cases since it started reporting the data in January.
China has seen almost 75% of the global coronavirus cases, but Beijing has been keen to showcase its handling of the crisis to help legitimise authoritarian Communist Party rule.
South Korea, which has one of the largest coronavirus totals outside China, reported its smallest daily rise in cases for two weeks.
A total of 248 cases were confirmed on Sunday, the Korea Centers for Disease Control and Prevention said. The increase took its total to 7,382.