The escalating spread of Covid-19 globally has raised the possibility of widespread illness among the Irish workforce. 
The HSE, the Department of Health and many other agencies are mounting comprehensive information campaigns on how to avoid the virus, and what to do if you come into contact with an affected person. 
But what are the financial implications for workers - not only those who actually catch the virus, but those who self-isolate, while well, on a precautionary basis?
Under Irish law, employers are not obliged to pay sick pay unless it is specifically provided for in the worker's employment contract 
Where there is no such explicit provision, employees face  a significant risk of losing out financially if they take sick leave linked to Covid-19, according to employment law solicitor Richard Grogan of Richard Grogan and Associates.
He says that even for workers fortunate enough to have a contractual entitlement to sick pay, it may not apply if the worker self-isolates on a precautionary basis without actually contracting the virus. 
Mr Grogan says many good employers may wish to award sick pay, but may not be in a financial position to do so. 
He also notes that the State sick pay scheme does not kick in for the first six days of absence.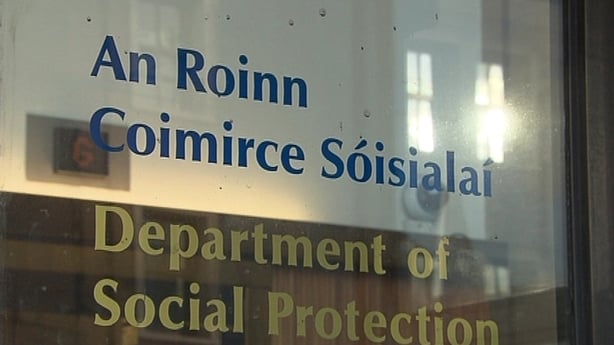 This afternoon, the Department of Employment Affairs and Social Protection issued guidance on supports for workers diagnosed with Covid-19 or self-isolating as a precautionary measure. 
It says that where an employee is diagnosed with the virus, normal workplace arrangements regarding sickness and absence should apply on the same basis as for sick leave on other grounds. 
Such people can apply for income support from the Department in the form of Illness Benefit based on social insurance contributions, but will receive no payment for the first six days. 
Affected workers may also qualify for Supplementary Welfare Allowance based on a means test (without a six-day qualifying period). 
An employee who has been directed by a doctor to self-isolate on the basis that they are a probable source of Covid-19 infection, and whose employer stops paying their wages, may also apply for income support under the same Illness Benefit and Supplementary Welfare Allowance schemes.
A person who self-isolates in accordance with the up-to-date HSE guidelines - but without a doctor's certificate - may only apply for an income support in the form of Supplementary Welfare Allowance.
Where an employer requests that an employee stay at home as a precaution, but the worker has not been advised to self-isolate in accordance with HSE guidelines, and where the employer cannot continue to pay their wages, the employee can apply for income support in the form of a Jobseeker Payment or Supplementary Welfare Allowance. 
---
Read more:
No room for 'complacency or panic' over spread of coronavirus - Harris
Google staff told to work from home over virus scare
US coronavirus death toll rises as Chinese cases fall
Practical advice as Ireland sees first coronavirus case
---
Workers who need to take time off to care for a dependent person with Covid-19 may be entitled to avail of 3 days "force majeure" leave in one year, or 5 days over 3 years.
The Department says employers may also waive notice periods for claiming unpaid parental leave or to agree alternative leave or absence arrangements. 
However, even with these social welfare safety nets, the risk of financial loss remains for workers affected by Covid-19 - not just direct employees, but the self-employed and those in the gig economy with no security of employment.  
In the public sector, the Department of Public Expenditure and Reform which oversees public sector pay issues said it was "prioritising the development of central guidance on pay and absence issues arising from the containment of the Covid-19 virus".
It said that until this guidance issues, local HR will deal with staff queries on a case-by-case basis, e.g. by facilitating remote working or other flexible arrangements where appropriate. 
A bulletin on the website of the Irish Nurses and Midwives Organisation indicated that it had already been agreed that "... any period of time where nurses or midwives must be absent from work due to precautionary self-isolation will be treated as special leave with pay."
Meanwhile, the Irish Congress of Trade Unions has appealed to employers to help preserve workers' incomes if they fall ill or have to self-isolate due to Covid-19.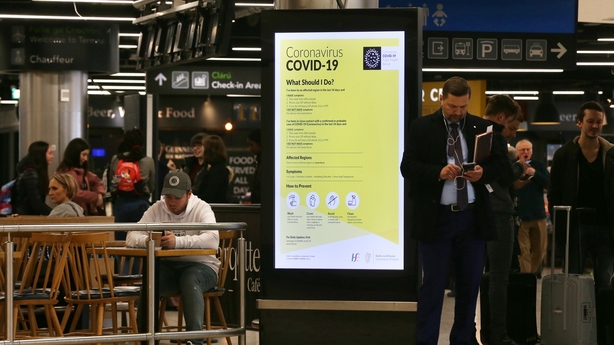 Congress Industrial Officer Liam Berney urged them to engage with workers and their representatives early to have proposals ready so that any potential slowdown or stoppage of business activity can be dealt with effectively. 
Employer group Ibec is advising firms to avail of alternative work practices to avoid loss of pay for affected staff.
Director of Employer Relations Maeve McElwee acknowledged that for some businesses, particularly smaller ones, paying workers on sick leave would be challenging. 
She said employers should consider measures like remote working, flexible shifts, as well as allowing staff to avail of paid or unpaid leave in order to minimise the impact of being out of work. 
However, they would not work in every case.
Owen Fitzpatrick's Company Fitzpatrick Wholesale in Dublin employs 18 staff. Covid-19 has already disrupted his supply chain - with important orders from China not yet shipped. 
His hygiene products are flying off the shelves but he is afraid staff will catch the virus. He says remote working is not an option for hands-on warehouse work, and paid sick leave - not just for actual illness but also for precautionary self-isolation - would be unaffordable. 
But one big question remains: If workers fear not being paid if they do the responsible thing by self-isolating, will they take a chance on coming to work, potentially infecting colleagues and spreading the virus further afield?
We need your consent to load this rte-player contentWe use rte-player to manage extra content that can set cookies on your device and collect data about your activity. Please review their details and accept them to load the content.Manage Preferences