2019 saw several high profile retirements and resignations from the top job in all walks of business - including the technology sector, the oil sector and the banking sector.
Some of the moves were expected while some came as a surprise to the business community - both at home and further afield.
Here is a selection of some of the changes at leading Irish and international companies
The luck of the Irish 
Ireland's Ken Murphy was named in October as the new Tesco boss, replacing David Lewis who said he will step down next summer after declaring the turnaround of the supermarket giant complete. 
Ken Murphy, from Cork, was a former executive at healthcare group Walgreens Boots Alliance. He will become the second outsider to lead Tesco, following in the footsteps of former Unilever executive Lewis.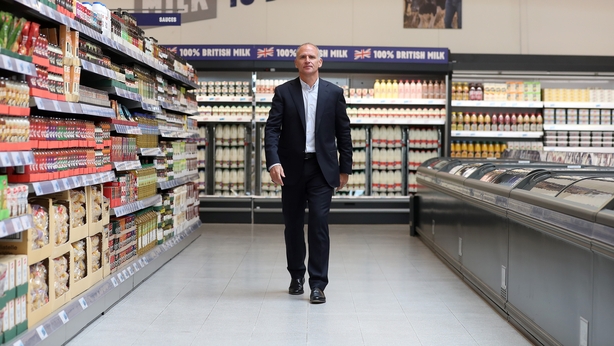 And like Lewis, the 52-year old Irish national also has experience in the consumer goods industry - key suppliers to supermarkets - having started his career at Procter & Gamble. 
Celebrating its 100th anniversary, Tesco is five years into a recovery plan that Lewis launched after a 2014 accounting scandal capped a dramatic downturn in trading.  
Tesco was on its knees when Lewis joined, but has since met all his turnaround goals, including a key margin target of earning between 3.5 pence and 4 pence of profit for every pound customers spend. 
He overhauled Tesco's relationship with suppliers, lowered prices versus competitors, simplified product ranges and improved store standards. Jobs have also been cut, including 4,500 announced in August.
The 54-year-old also pursued growth by buying wholesaler Booker for nearly £4 billion, forming a global purchasing alliance with Carrefour and launching a new discount format called Jack's. 
Ken Murphy was joint chief operating officer at Boots UK & Ireland before rising to executive vice president, chief commercial officer and president global brands at Walgreens Boots Alliance. 
He left his executive position at the US retailer at the end of 2018 but retained a consultancy role, Tesco said. 
He will join on a basic annual salary of £1.35m, compared with the £1.25m that Lewis earned in the 2018-19 financial year. 
BP also in October appointed an Irishman as its new CEO.
Kerryman Bernard Looney will succeed Bob Dudley as the oil giant's chief executive when Mr Dudley retires next year after leading the oil and gas company back to growth from near collapse in 2010.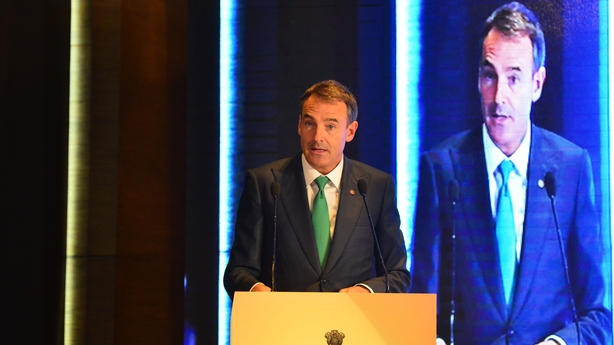 Mr Dudley is due to step down as CEO after the company's full-year results on February 4 and will retire on March 31, BP said.
He was appointed to the top job in 2010 following the Deepwater Horizon disaster in the Gulf of Mexico. 
Mr Dudley led the company through near-bankruptcy after it caused the largest oil spill in US history and through an oil price crash four years later. 
He has also overseen BP's efforts to address growing investor pressure to meet targets under the 2015 Paris Climate Agreement to fight climate change by investing in renewable energy and reducing BP's carbon emissions.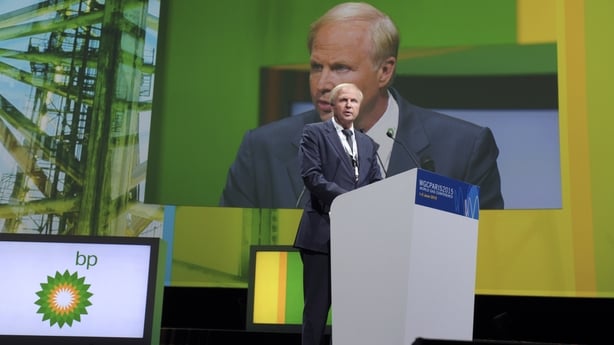 Preparations for Dudley's departure were accelerated after Helge Lund became BP chairman in January with a mandate to oversee succession plans. 
Bernard Mr Looney, 49, took charge of BP's oil and gas production, or upstream operations, in 2016 as the sector grappled with the aftermath of the 2014 collapse in oil prices. 
The Irishman's energetic management style was quickly felt as he spearheaded BP's drive to improve performance through cost cutting and digitalisation. 
As CEO, Mr Looney will be charged with continuing to adapt BP to the transition to lower carbon energy as pressure from investors to meet climate change targets grow. 
Mr Looney grew up in Co Kerry and in 1991 gained a degree in Electrical Engineering from University College Dublin. He later received a MS in Management from Stanford Graduate School of Business. 
"Bernard is a terrific choice to lead the company next," Bob Dudley, who turned 64 this year, said. 
Banking, insurance and property exits
Royal Bank of Scotland's chief executive Ross McEwan said he was resigning this year, signalling a fresh start as the bank heads for full private ownership after a state bailout.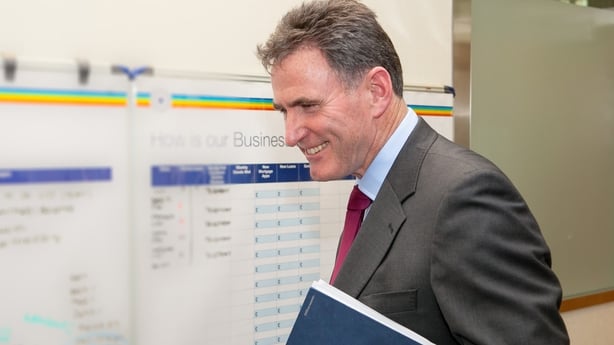 New Zealand-born McEwan has led RBS, which owns Ulster Bank here, since October 2013. He is taking up a new role with National Australia Bank as its chief executive.
RBS in September named Alison Rose as its new CEO, becoming the first major British lender to appoint a woman to its top job. 
Ms Rose had been widely tipped to get the role at the state-backed lender.
Back home, Permanent TSB said its chief executive of the last eight years - Jerermy Masding - would step down in 2020. The exact date of his departure has yet to be confirmed.
Mr Masding is the longest serving of any of Ireland's current bank CEOs after his appointment in early 2012 when PTSB was in severe crisis following the banking crash.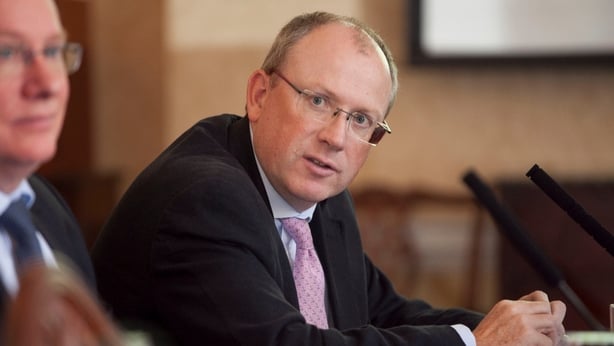 During Jeremy Masding's tenure, Permanent TSB was fined €21m by the Central Bank in respect of "serious failings" which affected 2,007 of its tracker mortgage customer accounts. The fine, in May of this year, was the biggest ever imposed by the Central Bank under its sanctions procedure. 
In October, Fiona Muldoon announced that she would to step down as chief executive of FBD Insurance. Ms Muldoon informed the company that she will leave her position in October 2020.
She has been chief executive since August 2015, having joined FBD as executive director and chief financial officer at the beginning of 2015.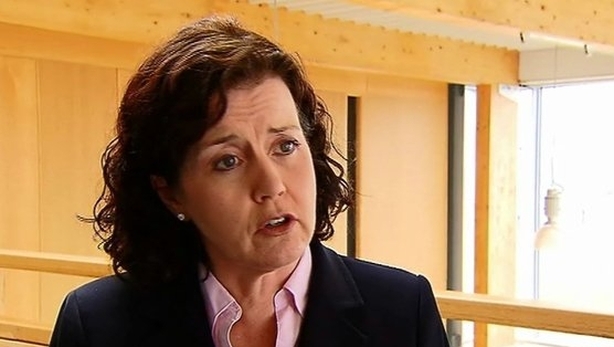 A former central banker, Ms Muldoon is credited with returning the insurer to profitability in 2017 after several years of losses, blamed on a higher court awards, higher frequency claims and higher legal costs.
US bank Wells Fargo & Co in September named banking veteran Charles Scharf as its new chief executive, the lender's third CEO since a wide-ranging sales scandal erupted three years ago.  
Scharf will take over from interim CEO Allen Parker, who was thrust into the position in March when former CEO Tim Sloan resigned abruptly. 
Sloan's departure from the bank comes followed several scandals over the past several years that occurred while he was in senior management positions. 
In September 2016, it was discovered that Wells Fargo improperly opened 1.5 million deposit accounts and over 500,000 credit-card accounts. 
Six months later, the bank said it had opened a total of 3.5 million accounts that were unauthorized.  
In August, HSBC also announced the shock exit of its chief executive John Flint. 
The London-headquartered bank gave no reason for Flint's sudden departure after just 18 months in the CEO job, but said there was "no personal clash", adding it needed a change at the top.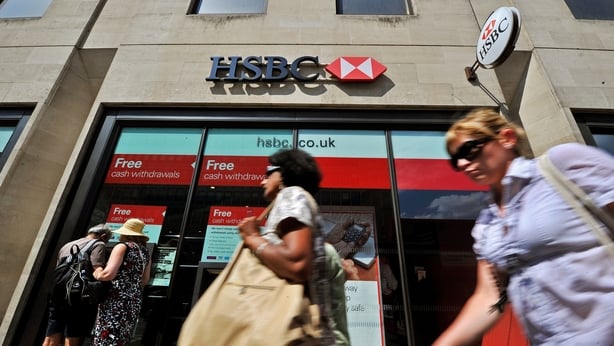 Flint, 51, who has spent three decades at Asia focused HSBC, was keen to lower costs with the bank facing the double uncertainties caused by the US-China trade war and Brexit.
Insurance Ireland in August confirmed that Kevin Thompson had stepped down as chief executive of the industry lobby group. 
In a statement, the group said Mr Thompson had tendered his resignation to 'take up a senior role in the industry'.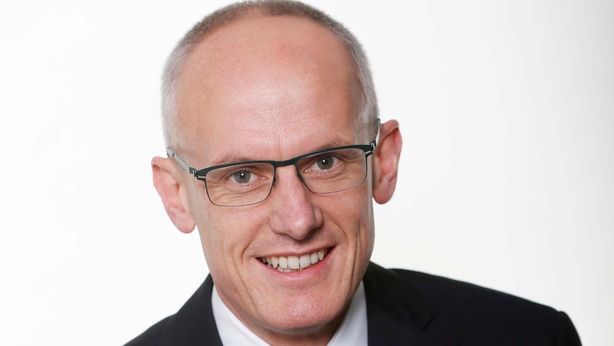 The following month Mr Thompson was appointed as chief executive of insurance company RSA Ireland, replacing Ken Norgrove who moved to the role of CEO of RSA's Scandinavian business, Codan/Trygg-Hansa.
Irish listed homebuilder Glenveagh Properties also announced during the summer that Justin Bickle was standing down as CEO and director of the company. 
Mr Bickle said he was returning to live in the UK having spent much of the last decade living in Ireland.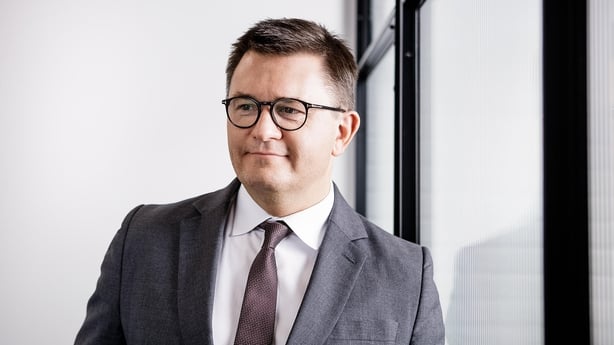 Glenveigh said its current chief operating officer, Stephen Garvey, will take over as CEO.
Technology departures
On May 3, Aidan Brogan resigned as Datalex's chief executive with immediate effect with his departure coming less than a week after the company's chairman Paschal Taggart said he would step down.
Mr Brogan has been been CEO at the company since September 2012 and first joined it in 1994.
Earlier this year accountancy irregularities were discovered in the company's 2018 interim accounts which had the effect of overstating earnings. 
Datalex's share price had fallen substantially since the revelation of accountancy irregularities and they were suspended from trade in May after the company missed a regulatory deadline to have full-year results published.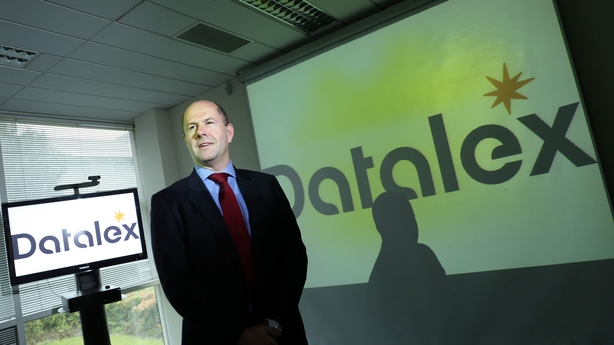 PwC was hired to conduct a review of its finances and it substantiated the claim that the company's finances had been misstated. 
PwC also found that there were "material weaknesses in the internal control environment" with the accounting process largely manual and dependent on individual judgement.
In October, the troubled airline e-commerce company named Sean Corkery as its new chief executive. 
In December, Google said its chief executive Sundar Pichai will assume the CEO role at parent firm Alphabet in a shakeup at the top of the Silicon Valley giant. 
Google co-founders Larry Page and Sergey Brin said they would step aside as leaders of the internet giant they founded 21 years ago.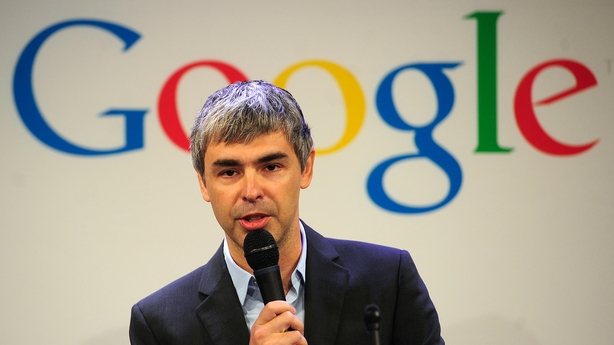 The moves ended an extraordinary run that saw them build one of the world's most valuable and influential companies.
Page and Brin developed the core Google search technology while they were still graduate students at Stanford, and it quickly proved far superior to competing search engines of the early Internet era.
By the time it went public in 2004, Google dominated websearch and was on its way to becoming a household name and the most powerful force in the global advertising business. 
The young co-founders also nurtured a free-wheeling, engineering-driven culture that became a model in Silicon Valley, which is littered with startups launched by Google veterans.
A year after he announced his intention to step down from the company, Alibaba's Jack Ma retired in September as executive chairman and handed the reins to Daniel Zhang. 
55-year-old Jack Ma, China's richest man, built Alibaba from a shared apartment into a company worth $462 billion. 
In October, Bill McDermott stood down after a decade building up SAP as the world's leading enterprise software company.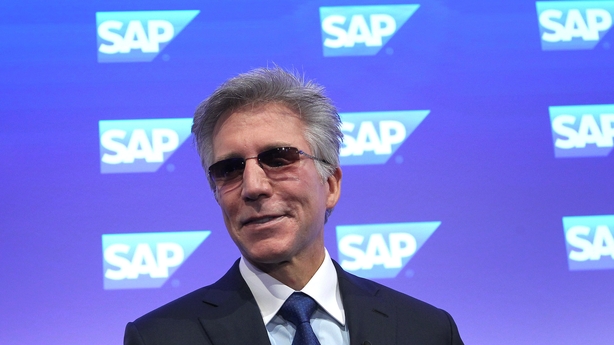 He handed the task of completing SAP's transition to cloud computing to new co-CEOs Jennifer Morgan and Christian Klein. 
The moves ended an era in which McDermott struck a string of multi-billion-dollar deals that built SAP into Europe's leading technology group but also created complexity that frustrated many clients.
September saw WeWork co-founder Adam Neumann stepping down as CEO of the office sharing startup, calling the increased scrutiny he had faced "a significant distraction."  
Adam Neumann's announcement came as the startup faced questions over its governance and profit outlook that eventually ended its prospects for going public. 
Media and Publishing
Michael Doorly in July resigned as CEO of Independent News and Media after Belgian-Dutch group Mediahuis completed its €145.6m takeover of the company.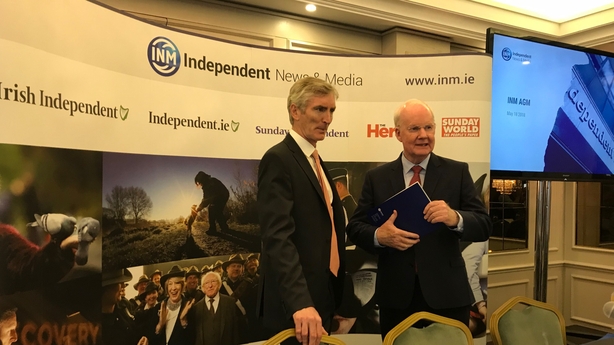 Mr Doorly was appointed INM's CEO in October 2017. He was replaced by Marc Vangeel, who is the former CEO of Belgium's Telegraaf Media Groep which was also bought by Mediahuis in 2017.
Pearson chief executive John Fallon said in December he would step down next year after seven years in the role and as soon as a successor was found.  
John Fallon has sought to transform Pearson from a conglomerate to a world leader in digital education.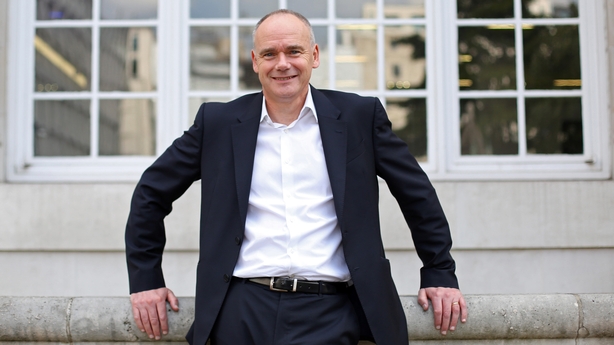 He sold the Financial Times, a 50% stake in the Economist and spun off Penguin into a joint venture with Bertelsmann in 2013. 
Oil industry
After two decades in the job, Providence Resources CEO Tony O'Reilly stepped down from the role in December after the company failed to get $9m in expected funding from Chinese investor APEC Energy Enterprises.
Mr O'Reilly said he had staked his reputation on the issue of the Chinese funding, which initially had been due in June and the deadline for which had been extended on several occasions.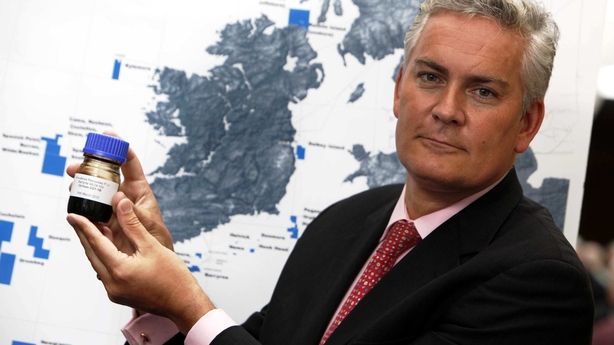 Providence's Barryroe project is the most advanced and appraised oil project offshore Ireland, but it still needs to be appraised by additional drilling before major capital commitment to its development will be made.
Tullow Oil's chief excutive Paul McDade stepped down earlier this month after the oil exploration company was forced to cut its production output estimates as it continued to be hit by technical problems at its Jubilee field in Ghana and a delay in completing a well at the TEN offshore field. 
The news sent the company's shares down by 70% in one day. 
So long, farewell
Willie Walsh, the chief executive of Aer Lingus and British Airways owner IAG, said in November that he plans to retire within the next two years.
"I have indicated that I'm clearly getting closer to retirement... the board has been working for some time, as you would expect, on succession planning," Walsh said at IAG's annual capital markets day.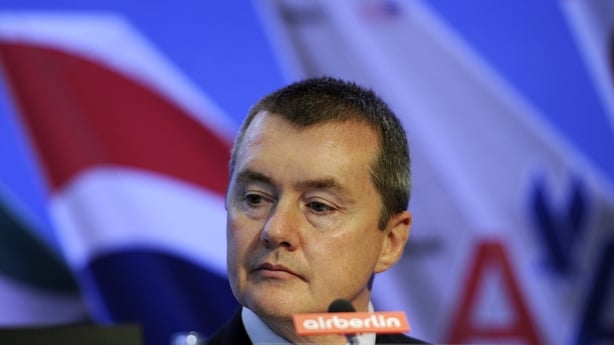 Mr Walsh, a former Aer Lingus chief executive and pilot, said he plans to retire before his 60th birthday on October 25, 2021.
"I still love what I do, but my intention is to be retired within the next two years," he stated.
To paraphrase Oscar Wilde, to lose one CEO may be regarded as a misfortune; to lose both looks like carelessness - Ted Baker's troubles deepened in December with the sudden exit of the British fashion retailer's chief executive and chairman as it issued another profit warning and suspended its dividend. 
Ted Baker said its CEO Lindsay Page, who had been with the company for more than two decades but only became CEO eight months ago, was leaving along with its chairman David Bernstein.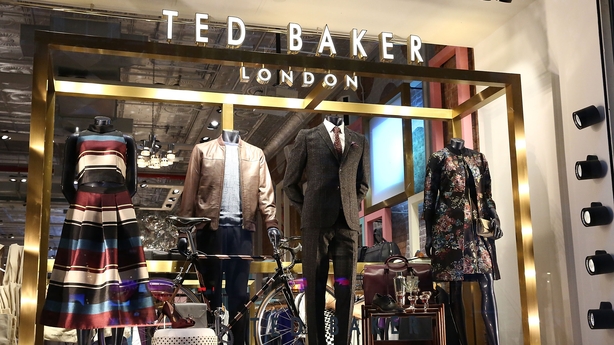 This comes after misconduct allegations against Ray Kelvin, its founding former CEO and top shareholder, which he has denied. He resigned from the company in March.
During the summer, transport group Eddie Stobart Logistics said its CEO Alex Laffey was standing down with immediate effect. 
Earlier, the company had revealed that following a review of its accounts, its earnings for last year were £2m lower than previously reported.
Kevin Plank, the billionaire who founded Under Armour in his grandmother's basement, said in October that he would stand aside as the sportswear brand's chief executive after 23 years. 
In the unexpected move, Under Armour said Mr Plant would be replaced in early 2020 by chief operating officer Patrik Frisk. 
Mr Plank, who owns a 15% stake in the group, is to stay on as executive chairman and brand chief.
Fast food chain McDonalds said in November that it had parted company with CEO Steve Easterbrook after he showed "poor judgement" by engaging in a "consensual relationship" with an employee.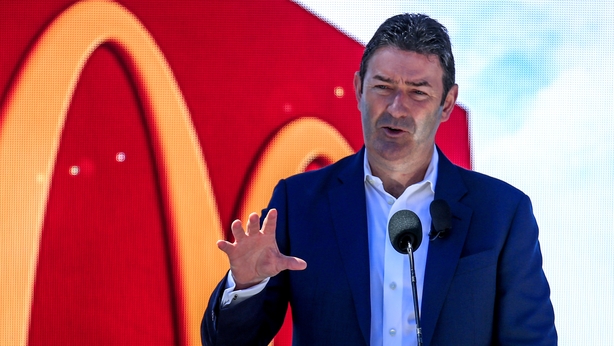 Two days before Christmas, Boeing fired its chief executive Dennis Muilenburg after the planemaker repeatedly failed to contain the fallout from two fatal crashes. 
The fallout from the crashes has stopped output of Boeing's best-selling jetliner and tarnished its reputation with airlines and regulators. 
Boeing sacked Muilenburg as it became increasingly clear that he was making little headway resolving a crisis.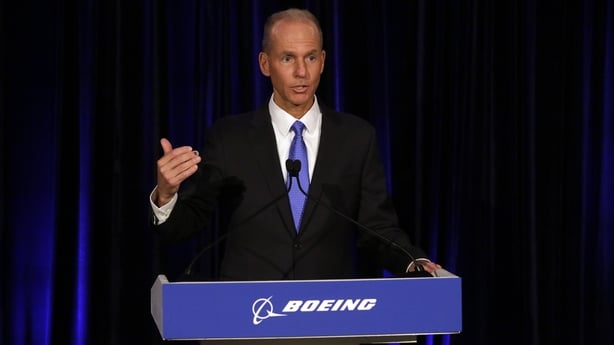 The crisis has cost the company $9 billion, hurt suppliers and airlines and now threatens to cut the pace of US economic growth. 
Chairman David Calhoun, a former General Electric executive who has been on the Boeing board since 2009, will take over as CEO and president, effective from January 13, Boeing said. 
And Nissan chief executive Hiroto Saikawa resigned in September, bowing to pressure after he admitted to being improperly overpaid and marking further upheaval at a company battered by scandal and plunging profit.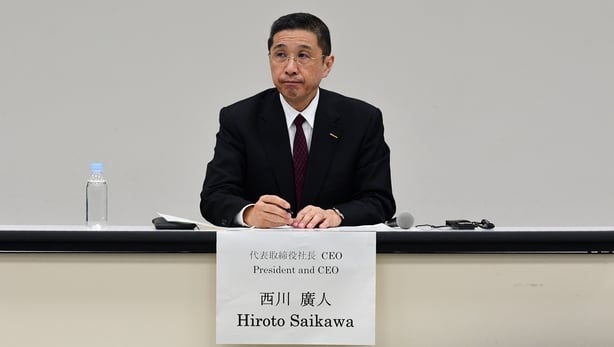 His resignation marked a dramatic early exit for a man who had been tasked with righting the Japanese car maker following the arrest and sacking of former chairman Carlos Ghosn late last year.