Permanent TSB has announced that its chief executive, Jeremy Masding, will step down next year after eight years in the role.
The effective date of Mr Masding's departure has yet to be determined.
The chairman of Permanent TSB, Robert Elliott, paid tribute to the outgoing CEO, saying he had overseen a very complex and challenging turnaround which has restored the bank to a position of significance in the Irish banking market.
"Jeremy leaves the bank in an immeasurably stronger position than when he took up the role. On behalf of the board, I want to express our deep appreciation for his huge commitment over the past eight years."
The bank's board has begun the process to select a new CEO in line with its established succession planning protocols.
"In the meantime, we have an important agenda of work ahead of us for which Jeremy and his team will remain fully focussed," Mr Elliott said.
During Jeremy Masding's tenure, Permanent TSB was fined €21m by the Central Bank in respect of "serious failings" which affected 2,007 of its tracker mortgage customer accounts.
The fine, in May of this year, was the biggest ever imposed by the Central Bank under its sanctions procedure. 
The Central Bank said the lender's failure to put its customers first resulted in "distressing and in some instances devastating consequences" for some of its tracker mortgage customers.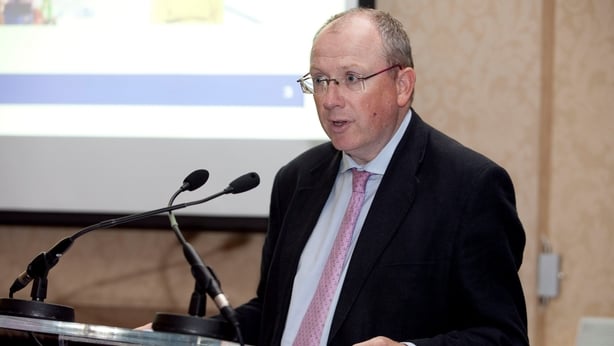 It said it found "serious failings" by Permanent TSB which affected over 2,000 of its tracker mortgage customers between August 2004 and October 2018.
Permanent TSB admitted to 42 separate regulatory breaches of the Code of Practice for Credit Institutions and the Consumer Projection codes.
At the time, Mr Masding apologised unreservedly to all customers affected by the tracker mortgage issue, and for the distress caused as a result.
He also faced the ire of customers when the bank sold its Project Glas loan portfolio to Start Mortgages - an affiliate of the so-called vulture fund Lone Star - for around €1.3 billion in July of last year.
The portfolio contained around 10,700 non-performing loans, 7,400 of which are owner-occupier mortgages.
It followed this up with the sale of more than 6,000 non-performing mortgages to Glenbeigh Securities last November. 
Nearly all of the loans sold were taken out on family homes and are now serviced by Pepper Finance on behalf of Glenbeigh Securities.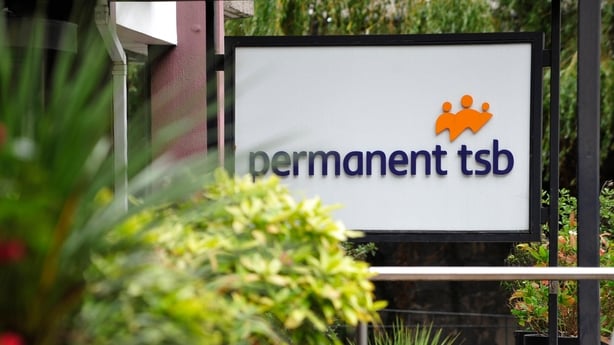 And last month, Permanent TSB agreed to sell another portfolio of non-performing loans to retail credit firm Start Mortgages, in co-operation with LSF Irish Holdings. 
Both companies are affiliates of Lone Star Funds.
The portfolio, which is made up of 1,422 home mortgages and 510 buy-to-let mortgages, has a net book value of €274m.
The loan portfolio sales were part of the bank's efforts to bring down the level of non-performing loans on its books - as required by the Central Bank.
Jeremy Masding is the longest serving of any of Ireland's current bank chief executives after his appointment in early 2012 when PTSB was in severe crisis following the banking crash.
Permanent TSB said that during his term as CEO, Mr Masding oversaw the bank's return to profitability from losses of over €1 billion, the negotiation and implementation of an EU approved restructuring plan and the first post-crisis capital-raise by any domestic Irish bank in 2015.
"The last eight years have been exceptionally challenging for our stakeholders and, in particular, for our customers," Mr Masding said in a statement today.
"However, we have succeeded in the biggest challenge which was to rebuild the bank while keeping thousands of people with significant mortgage difficulties in their homes. The bank has, and continues to be, a force for competition in a market which needs choice," Mr Masding added.
The outgoing Permanent TSB chief also said that the bank was well positioned for profitable growth.
"I believe that policymakers, customers and others will support its continued role as a key part of the competitive landscape," he said.
"My focus remains on Permanent TSB for the time being but, as I consider next steps, I am excited at the prospect of taking on new challenges, be they here in Ireland or internationally," he added.
Shares in Permanent TSB were higher in Dublin trade today.