The Comptroller and Auditor General's annual report shows that 26 companies held just over half of the €220 billion in Corporate Tax losses available for tax relief in 2016.  
The 26 companies accounted for 56% of Corporate Tax losses - an average of €4.7 billion each. 
Companies can offset losses in one period against profits in a later period when calculating their Corporation Tax bills. 
In a review of the amount of potential tax the Revenue may lose due to offsets of losses, the C&AG says future tax receipts may be reduced by up to €29 billion. 
Most of the losses were run up in the years after 2008.  
In 2016 the accumulated losses available for tax relief started to fall for the first time since the start of the great recession.
Most of the losses are concentrated in the banking and insurance sector and the report says it will take 12 years for the accumulated losses in this sector to be used up as offsets against Corporation Tax (assuming there are no further losses in the sector). 
In 2016, a total of €231 billion of losses and unused capital allowances was available to offset against profits for calculating Corporation Tax. This compares to 2006 when an estimated €9 billion in losses was available. 
To put this into context, the €231 billion Corporation Tax losses available in 2016 is the equivalent of €29 billion in possible future reduced Corporation Tax receipts for the Exchequer. (ie 12.5% of €231 billion).  
The figure falls to €24 billion when companies in liquidation are excluded. 
In 2016, the total net tax receipts for all forms of taxation was €48 billion. 
In that year, Corporation Tax losses used reduced the Government's Corporation Tax take by €2 billion.  
The C&AG said in its report today that tax forecasting is a vital component of budget planning, but the large amount of tax losses and capital allowances carried forward - and the lack of clear rules on how and when they should be offset against tax due - makes accurate tax forecasting much more difficult.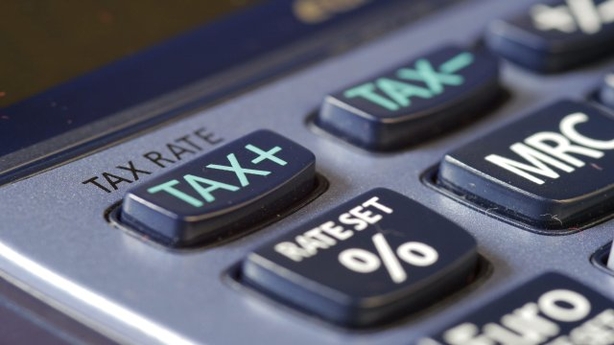 In 2016, a total of €296.3 billion was available for offset against profit compared to €285.2 billion in 2015. 
This comprised of;
- losses brought forward of €219.6 billion
- current year losses of €11.7 billion
- current year capital allowances amounting to €65 billion.
"Revenue states that about 90% of the losses forward in 2016 belong to companies that had been claiming losses forward for five years or more," the C&AG report said.
"Under current legislation, there is no prescribed order of priority of use for the different components of the trading loss. Losses carried forward from a number of periods are indistinguishable," it added. 
The report also said that Revenue's systems do not identify unused capital allowances carried forward separately from losses carried forward. 
"Revenue states that there is no basis in tax law for distinction between the part of a trading loss that is attributable to capital allowances and the part that is not - for taxation purposes it is treated as one composite trading loss," it added. 
This lack of detail in Revenue data was highlighted in a report recently published by the Committee of Public Accounts. 
The Committee has recommended that Revenue put in place procedures to analyse losses carried forward in order to identify those relating to trading losses and those relating to unused capital allowances.
Revenue has stated that evidence from recent years suggests that usage of capital allowances is faster than usage of losses forward, and therefore their inclusion here may underestimate the number of years left for losses. 
Due to the fact that unused capital allowances are not identified separately, it is not possible to strip out unused capital allowances. 
As part of this examination, the C&AG compared the 24 companies with the largest tax losses in 2011 with those in 2016. 
17 of the companies with the largest losses in 2011 are still in the top 24 for 2016 - by which time two had merged. 
Of the seven companies no longer in the top 24 in 2016, two companies are profitable with no remaining losses, two companies are profitable and using losses, two companies filed nil returns and one company had no trade profits. 
Eight companies with the largest losses in 2016 did not feature in the 2011 listing. 
Although some of those companies are not generating trading losses, their level of capital allowances available against profit means they feature in the top 24 companies using loss relief and capital allowances. 
Meanwhile, the C&AG concluded that payments under the Jobpath employment activation scheme were validly supported by evidence of performance.
Jobpath was rolled out from mid-2015 to support the long term unemployed.  The total paid from July 2015 to the end March 2018 amounted to just under €109m. 
An audit review of a sample of 25 claims from each contractor concluded that the claims for payments were validly supported by evidence of performance having been achieved.
However, the Department of Social Protection validation process for 'job sustainment' fees found a total of one fifth of claims or 10,000 to be invalid.  
These fees were paid over to contractors providing the Jobpath service when employment was sustained for set periods.  
Over half of the claims found invalid were due to the jobseeker also being in receipt of an income support payment. 
Additional reporting Sandra Hurley