As part of our Boost My Business initiative, we throw a spotlight on a West Cork start-up who are solving the problem thousands of women have every month, the hunt for a tampon.
Fiona Alston caught up with Riley co-founder Aine Kilkenny to find out what drove three friends to leave their jobs and begin a women's sanitary products mail order service.
"How Riley came about is, an unexpected period arrived," explains Kilkenny, "and typically, even though it happens every month, there wasn't a tampon to be found and that's what sparked the conversation."
Aine Kilkenny, Fiona Parfrey and Lauren Duggan have been friends since childhood. Although Kilkenny is from Dublin, she spent her summers in West Cork where she met the others and it's only fitting that they've chosen the same location, Schull, to launch their business.
"I actually came down here and at the start of lockdown a year ago, we came down for the weekend and just never left and now we launched the business here," says Kilkenny.
Riley is a mail order subscription service for tampons and pads. Boxed so they fit through the letterbox, the service is designed to take the stress out of being unprepared for your period.
Aside from wanting to give women a helping had Riley also wanted to provide eco-friendly products to help reduce the amount of period waste harming the planet.
"It was really important to us that to go down the eco-friendly route to try and make a difference in the world and try to reduce how much plastics that we're using," explains Kilkenny.
"The average woman uses 11,000 non-recyclable tampons in the course of her lifetime, which equals 5,500 plastic bags - that's something we didn't even know before we started going through this discovery process," she says.
"Starting a business, we knew that it was something we wanted to do to make sure that we're not damaging the environment, that we're looking after the planet and that we're also giving back as well was something that was really important to us," she adds.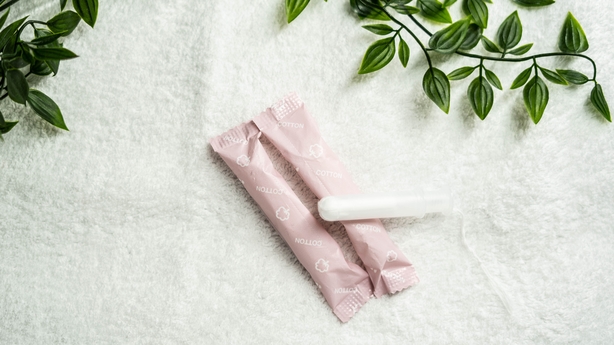 Their Naked tampons, which are non-applicator tampons, are fully compostable. The packaging is bio-based and the tampon itself can be composted, in the right compost conditions. The applicator used on the applicator tampons is a biomaterial too as it is made from sugar cane.
Riley's pads contain no glues, so all packaging on those items can also be recycled and the pads themselves are toxin free and chemical free so can be composted, in the right conditions.
"Under the right conditions our 100% organic tampons can be broken down within a year," says Kilkenny. "A regular tampon, which has plastic in it takes 500 to 1,000 years to decompose."
Riley gives back by sponsoring a period poverty initiative in Kenya.
"We have partnered with an Irish registered charity called Development Pamoja, they're based in Kenya and our co-founder, Fiona actually volunteered with them on her way back from living in Australia so they're a charity very close to our hearts," says Kilkenny.
"And we are sponsoring a menstruation education programme there in 10 local schools, and we're also supplying sanitary products for 1,000 young girls to give them basics basic sanitary products."
Riley launched last week and promptly sold out - proving to the team there was indeed a need for their offering. It also came as a great relief as the founders have decided to move on from their old lives and into the company full time.
"Fiona had a sustainable outdoor lifestyle brand that she started when she came home from Australia 18 months ago or so. There's definitely entrepreneurship in herself. Lauren was living in London, she was working for a start-up over there and I was working for a tech company based in Dublin," explains Kilkenny.
"Lauren is now moving home from London to work on Riley full time, I've handed in my notice and Fiona is in the midst of selling her business," she says.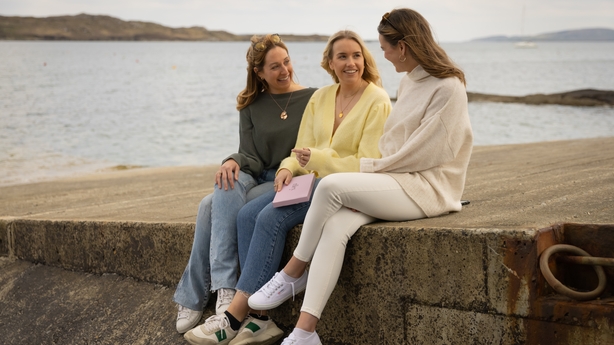 It took them just four months to get the business up and running but they put that down to help they have received remotely through Republic of Work in Cork City.
"We've actually been part of the NDRC pre-accelerator program. It's a six-week programme, offering mentorship for start-ups," says Kilkenny. "They have been really guiding us through this journey."
"The advice, tips and tricks from so many mentors, who have all had their own businesses, have been fantastic for us, it's been really so valuable for us. I don't think we would have gotten exactly where we are without them and in such a short time frame."
Riley would like to build out a community for the women who buy their products, and they are already looking at how they might bring this to their customers in the future.
"We want to explore the tech side of it, and how we can support women in that way," says Kilkenny. "Technology has been such a huge part of our journey so far, because we've had to be remote, and we're very determined we want to bring technology into it to give the customer an even better experience."
"Education is a big part of our brand as well. We definitely want to build up a community where people can talk about what they're going through, talk about their health and where we can make recommendations for them. To give them a safe place to chat and learn as well," she adds.