It's been a lonely year for some, cut off from family, friends and work colleagues, and for single people they've been cut off from opportunity.
Today Boost My Business throws a spotlight on a Dublin matchmaker creating opportunities for singles to meet prospective partners despite the ever changing dating landscape.
Fiona Alston spoke to Hugh Redmond, owner of 2Connect, about his goals to improve the dating experience for all involved.
Redmond had been in the dating business for 17 years and his interest was first piqued when he went speed dating while living in the States. Upon his return to Ireland, he sought the opportunity to buy a speed dating franchise from the UK.
Five years later Redmond decided to go it alone and began company 2Connect which offers matchmaking, coaching and social events for singles.
"It's been an amazing journey. I've dealt with over 20,000 people over the years, and we have seen literally hundreds of relationships come out of it," says Redmond. "And we have had dozens of weddings over the years."
The lockdowns quashed all of the social events so Redmond moved the events online by developing a new platform to best suit his speed dating events needs.
"I have co-developed an online speed dating platform with a guy in Belgium and it's gone amazing," explains Redmond. "We're now in seven different countries."
"It's kind of like a Zoom experience, except you get a personal room for every date."
Each date lasts six minutes and at the end a pop-up box will appear and asks if you enjoyed the date before the next person joins you in the room.
"You're basically getting these personal one to one dates in and it's very effective. It's not quite as good as a real-world experience but it's pretty damn close," he says.
"We're in the USA, UK, Ireland, France, Holland, Germany and Belgium," he adds.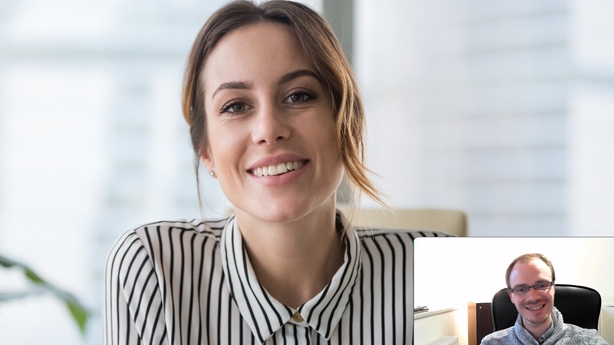 Aside from the social events, Redmond believes that there is more of a need for his matchmaking and coaching than ever before due to the impact Covid has had on people's lives.
"Covid obviously has disconnected people," he says. "It's a combination of Covid and the fact that dating apps, and poor online dating sites, has just led to a rapidly growing community of disconnected, disinterested and disheartened single people throughout the country."
"In the past six months, I have seen a 200% increase my website traffic, where people are basically wondering how they can get themselves back into the scene. There are many leads inquiring about my matchmaking, and my coaching services, which have really, really taken off in the last six months."
"The whole world of dating confidence, and respect is an issue, so I actually run free webinars, I also run my pre-dating coaching services online, just to really educate people on how to date," he says.
Redmond believes the biggest issue is people don't know how to date anymore, especially those who have grown up with social media and the catchment of divorced or widowed people who have been out of the dating for a very long time.
He wants to bring back 'courting' through his three main business goals. He wants to re-educate and bring back dating confidence to his clients through his webinars and Zoom chats and he's building a community of likeminded people.
"90% of my members are professionals aged between 30 and 60," he adds.
"My third goal would be the further expansion of my speed dating platform. We've teamed up with Expleo a consulting company and they're going to be helping us strategise with a view to more global expansion with that particular platform," he adds.