When it comes to hiring talent in Ireland at the moment the cards are very much in the hand of the candidates, there is just so much choice. There is a digital skills shortage Europe-wide so there has never been a better time for those looking for jobs in the tech industry.
If you are in the position to hire within your tech start-up, or any start-up for that matter, Boost My Business has some advice on what to consider before you begin the process.
Fiona Alston asked seven tech start-up professionals to join in the conversation about hiring top talent.
The multi-nationals are not your competition for talent, but you could be theirs
"I think there is a constant trope that's incorrect, damaging and very myopic where a lot of people in the tech world say they can't hire people because they are joining Facebook or Google or wherever else. I think they are looking at that in a very narrow lens," says Connor Murphy, Venture Partner with Techstars and RTÉ Board member.
Murphy suggests that while many of the open roles in the larger companies are for customer support roles or foreign language roles, in fact there is plenty of opportunities for tech start-ups to snag top talent in Ireland.
The multinationals play an important part in the Irish tech start-up ecosystem because they are the ones attracting foreign talent into the country. This benefits tech start-ups later when that talent has served their time and are looking for more exciting projects to put their efforts into.
"A smart start-up founder can go to those people after they have had their 5-10 years in a big company and say you've secured your CV, your bank account looks great, you've got great skills - why not join an early-stage start-up they can take that risk," he says.
"Yes, you are competing for graduates and some talent definitely, but on the flipside you can go to someone who has been with a multi-national for a few years and recruit them to come join your start-up."
Looking for a co-founder? Think outside of the box
Sarah Ouellette is co-founder of Kindora, a premium baby goods marketplace. Having had previous start-ups and worked in many, Ouellette knew exactly the co-founder she was looking for when starting her company, she just had to think outside the box to get the perfect fit.
"What I personally experienced, and then saw from other start-ups, was where the co-founder relationship worked best was it wasn't just two friends who knew each other and started a business, it was when there were clear boundaries and a clear alignment of skill sets that seemed to be the most successful," says Ouellette.
"When I was trying to hire a co-founder, it was in the middle of the pandemic, it was July 2020 and the normal places that I would have gone to network were not available to me. When I started to dip into the readymade social networks for start-ups, none of them were relevant to Ireland and I knew I wanted someone based here," she explains.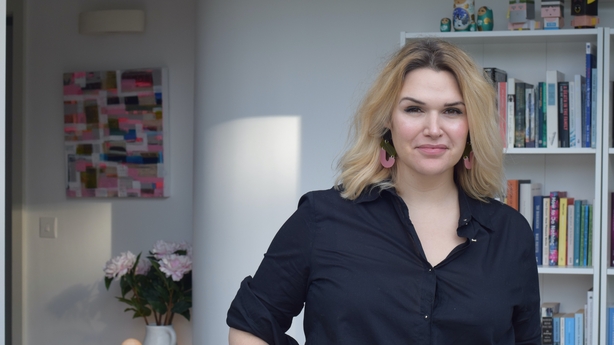 Ouellette advertised it on LinkedIn as a job role. She was looking for someone on the skills side to come in as COO and had a clear description of who that person would be and an explanation that there was no salary, they would be building the company from the ground up.
"That whittled it down to a handful of people who were really interesting and diverse. But Barry, who I ended up bringing in as a co-founder and has been great, he was the only one really asked me more questions than I asked him – he asked me for as much information as I could give before we even had out first chat and I think it was things like that which made me think he was taking it very seriously," she says.
"He wasn't looking at is as just a side hustle and it really helped to put that professional lens on it as opposed to just a guy who was really good at building stuff," she adds.
Know your company's mission
"I think the number one thing is to be clear on your mission. What are you trying to do? And why is it important?" says Ben Butler, Head of Talent at Evervault. "I think if you look at any of the millennial surveys, the importance of a mission driven company is becoming more and more important."
"Something we're thinking a lot about is, how do we invest in employer branding and how do we make ourselves standout," he explains. Butler has just returned to Ireland and is a new addition to the data security solutions company, having spent five years with Stripe in the Dublin office and later in Seattle.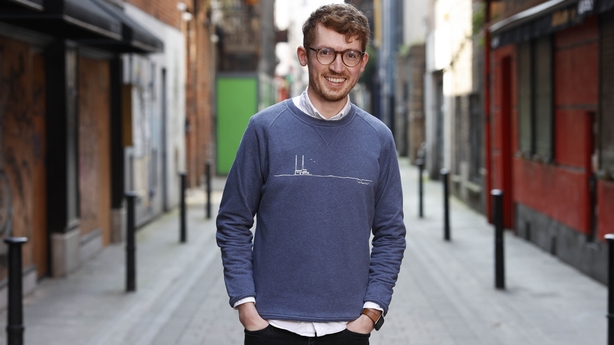 Galway based CitySwift are on a green mission with their platform which powers bus networks. During their recruitment process they find that their green agenda is the main driver for candidates.
"We hear time and again, from people that we interviewed, that it's our mission with the greener environment that's the thing they want to get behind," says Louise Butler - VP of People, CitySwift.
"If you look at any recent studies done around industries, people are really looking for the social conscience within the organisations that they're working in. We have a massive social conscience with regards our product."
Offer career progression and don't get hung up on experience
Freya Ronan is Senior Vice President of Human Resources at health tech start-up LetsGetChecked. The company has seen massive growth over the past year and hired over 500 people in customer solutions, technical, lab and manufacturing roles in Ireland and the US.
"You hire because of current requirements and you don't imagine the evolution of a role, you know you need someone doing X, Y and Z but when you are planning it you should be open minded," explains Ronan.
"Also don't get hung up on the 30 years' experience or the ten years' experience, if you have someone who loves what they do they will work harder than somebody who's been doing it for 20 years. These are definitely two elements we have learned over the last few years," she says.
Another top tip that Ronan has is during the recruitment process, if you are using a recruitment company pay particular attention to the debrief session the recruiter gets from the candidate.
"How the interaction with that recruiter is so crucial because it will show what kind of a person they are and how they self-reflected on that interview and what they could have improved on," she says. "And then other people will say they did brilliant, they were great."
"We make a lot of decisions based off that. You have to make sure that they are joining for the right reasons. They have to suit the culture of the company."
Decide on your company culture
As Ronan pointed out you are not just recruiting someone for their ability to do the job but also someone who will fit the company culture. The culture should be made clear during the recruitment process.
Rent the Runway, a fashion and accessories rental service operating in the US are recruiting software engineers for their Galway office. The US firm is slightly more advanced on their scale-up journey, but the Galway office has only been opened two years and it hosts their technical and R&D operations.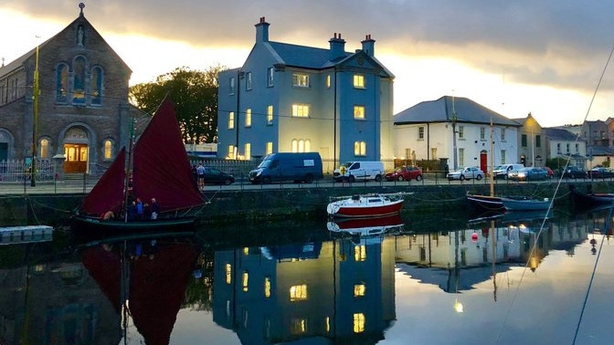 "I feel like we're at a really nice sweet spot from a talent perspective," says Dorothy Creaven - Managing Director for Rent the Runway European HQ
"Culture is really, really important to Rent the Runway. Culture is the backbone of why we all like to work together and why ultimately, we all get together the way we do."
"Collaboration is a big part of Rent the Runway, and I think you that works really well when your culture is really inclusive and diverse and I think that's something that we pride ourselves on in Rent the Runway as well, we want to be a welcoming place to work for every single person" she adds.
Don't forget to shop local, there's a lot of top talent looking for a different pace of life
Emily Brick is founder of Tralee based analytics company Athena Analytics. She is based in the digital hub in the centre of town and shares her experience of hiring developers on a rural location. She found that when she went looking, she was surprised for find there was a high calibre of talent moving back to Kerry.
"I definitely have found brilliant people that wouldn't be working with me, if we were all in Dublin," says Brick. "What has been important for everyone who has joined was the whole story around the business and what we're trying to do."
"The enticing part for the developers joining was they get real ownership over their work and they've a big contribution to make to know, whereas they might not in a bigger place," she explains. "We give a lot of freedom, we're a small team."
"One thing we get asked about a lot because we're a start-up and a concern for people who are interviewing would be, what are your processes in place in terms of managing your tech piece," she says. "They want to make sure it's organised, and they're going into something structured. And so that's an important piece. They want to make sure you have customers."
When it comes to salary Brick feels that the quality of talent determined how stretched she was willing to go on the wage bill.
"I've tried to be led by what the person is looking for, in terms of the salary, as much as I can," she says, "because the way we've gone about it is we tried to get really, really good people - they might require a bit more but they're worth it."
"I feel like we have developers who cover what 10 other developers might do, I think they're really good so we've been willing to pay that bit extra," she adds.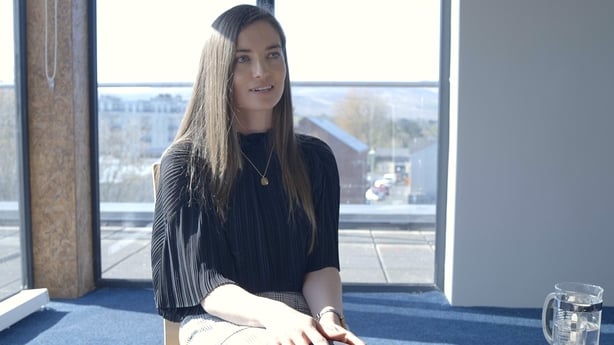 If you are thinking Global why not hire are global team?
We've certainly seen over the past year that working remotely is a possibility, so why not build your team remotely? If you can't find what you are looking for on the island there is a whole world out there, it could benefit you on the long run.
"If you're a young talent, why do you need to hire someone in Ireland? I've got a new start-up and have colleagues in Venezuela, Vietnam, Indonesia, Belfast, Montenegro, all over the world there's great talent - talented is universally distributed," says Conor Murphy. "Opportunity has not been."
"Traditionally it's been concentrated in certain areas, and you'd have to move to a certain area because proximity was important but that's kind of breaking down. There's a global talent that you can access now," he says.
"You've got to think globally as well. If you meet Irish founders and their experience is only local, they only know of a local problem. You are not really going to attract world class talent or world class investors," he explains. "You can start in the Irish market if you have a global vision but having a team that's more global will give you a better global perspective."
Don't be afraid to admit you hired the wrong person – learn fast and move on
"You are going to make mistakes, there is no two ways around it. You are going to hire the wrong person sometime and I think it's about being able to be honest with them, with yourself and with the business," says Ouellette. "If it's not working make those calls relatively quickly and then hire differently."
"I think there is a fear around when you start to hire people into your business you have to make it work, sometimes it's just not the case and it's the wrong role, wrong person or wrong skillset. I think a good founder teams recognise that they are not always going to make the right call and are open to changing their minds," she adds.
Hopefully, some of the advice given above helps your decisions during your hiring processes whether you are looking for a co-founder, bootstrapping your start-up or on a hiring spree after a big raise. One thing is for sure, we could all do with hiring someone with the attitude of Ben Butler.
"If you want the sort of career acceleration and growth in the way that I do, joining a company that is already the best company to work for, I think it's too late to work there. I think you want to help build it into the place that makes it that way," says Butler.