As part of our Boost My Business initiative, we throw a spotlight on a company who will be selling forests through live bids online.
Fiona Alston caught up with a forestry tech founder to find out why there was a need to create a marketplace for forests.
Enda Keane founded Treemetrics with Garret Mullooly 17 years ago. Treemetrics is a forestry software company.
"It's been a long journey of learnings and evolution, rolling with the lessons and ever evolving technology," Keane says.
"Our technology is improving nearly every month now, so you constantly have to evolve and move with the times and move with the technology."
"We are all about measuring trees - measuring and quantifying the contents of a forest and helping the forest owners to better manage the resource," he says.
He says it is always about "getting better data and making better decisions."
Last year Treemetrics was approached by a forest owner for a valuation of their forest and remarkably the forest valued at more than four times what the owner had been offered for the sale of the woodland.
This was not the first time Keane come across such a discrepancy in the valuation of forests and it was the catalyst which caused to him branch out into the business of selling forests online.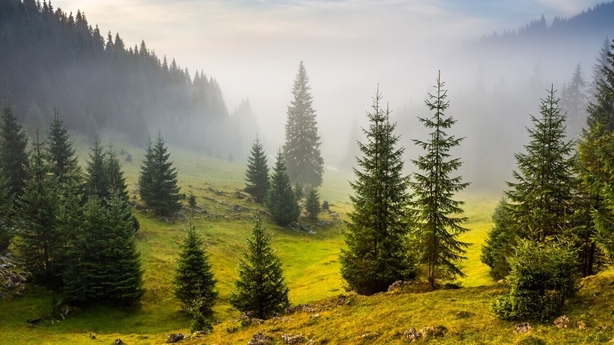 "We've seen from time to time where there's been an attempted rip off where a middleman has gone in and tried to hoodwink the owner by offering them something way below the true value," explains Keane.
"The issue we encountered last year was like a turning point for us, we said this has to stop."
"It's morally wrong, it's pure greed and exploitation of people who don't have the knowledge," he says.
"The only way to really truly change that behaviour was by offering an alternative way for them to sell their products," he adds.
Keane's concern is that many farmers have been growing their forests as a sideline for around 30 years and now have no idea how valuable a crop they have grown.
Treemetrics followed the success of MartEye, the live online market platform for livestock, machinery, and land sales.
The two companies have put their expertise together and formed an online marketplace for forests, to be sold by auction. Forestbidder.com launches its first auction on 28th May where they have seven lots of Irish forestry to be sold to the highest bidders.
Although the first lots on offer are Irish, Keane is keen to open the platform to an international audience, not only for buyers but also to sell forests from around the world.
Treemetrics has a global customer base so this should be an extension of their offering.
Another future addition to the marketplace will be the sale of carbon credits.
"Everyone is talking about climate change and we know that forestry has a huge role to play in combating climate change," says Keane. "Thankfully around the world there is this new emerging market for carbon."
"In the US for example, major companies are paying forest owners to buy their carbon from the growth in their forests. That's a whole new product that is coming from forestry," he says.
"At Treemetrics we are working to create a standard way of verifying that carbon to build more trust in that carbon trading space," he says.
"Over the coming months we will be looking to sell carbon on our website as well at Forestbidder.com," he adds.