As part of our Boost My Business initiative, we throw a spotlight on an events company in the West which will ensure better sleep for us during the pandemic.
Fiona Alston talks to co-founder Aoibhín Garrihy about how her company adapted throughout the year when all live events were cancelled.
The actor and entrepreneur moved to Clare when she met her husband hotelier John Burke. The slower pace of life and the time in the great outdoors gave Garrihy that experience of 'solitude and clarity' she brings to her wellness project.
BEO Wellness, a wellness events company based in Co Clare, was founded by Aoibhín Garrihy and Sharon Connellan. They had to rethink how they delivered their events during the pandemic but still get across the message of wellness and community.
"It was at the beginning of that wellness movement in Ireland, we were starting to see it a lot in Dublin, particularly in the East, but I wasn't seeing it as much in West and that's where I was based. I wanted to do something to help that I guess," says Garrihy.
"We put our heads together, Sharon was in that event space as well, we'd organised a few different charity events in the past and she said why don't we do something together."
"The first health and wellness event for women happened in Clare and it sold out straightaway, there was definitely a hunger and a demand for us," she continues.
"And that's how we started, we existed primarily in the live event space," she adds.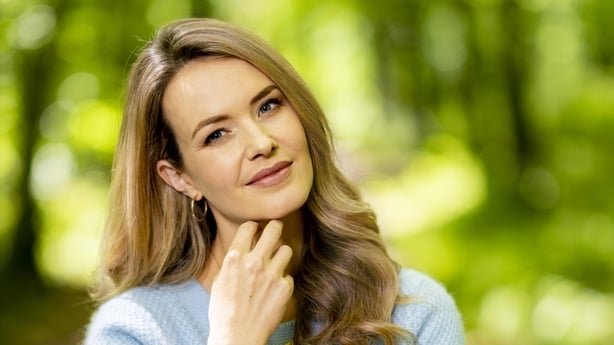 The company and events grew nationally and over the last three years BEO Wellness have welcomed over 25,000 women across Ireland and Northern Ireland. They have also linked in with the many festivals held around Ireland and big events such as the Irish Open and Dublin Horse Show.
"It was building momentum all the time and then the pandemic arrived and it all ground to a halt - we had to adapt very, very quickly," says Garrihy.
"We had built very organically, we had built an online following, and an engaged following. We never spent any money on PR and marketing, it was all through social media, and we were lucky in a sense that our audience were there, and they had come on the journey with us," she explains.
"And so that transition from live to virtual was fairly seamless," she adds.
Through live Instagram events, podcasts and virtual events BEO Wellness kept in touch with their customers and luckily they also had another string to their bow.
BEO Sleep Well is a range of products the team have developed to help create a bedtime ritual which promotes healthy sleep.
"Back in 2019 we actually developed this range inspired by where we're based, our landscape here in the West, The Burren and being on the Wild Atlantic Way. It was a passion project, I suppose, and something to compliment the events," she says.
"It was something that a customer could take home with them and implement that ritual - that mindful moment before sleep, so we started with three hero products," she says.
"And then I suppose the pandemic came, and sleep disturbance was becoming more and more of a concern for people - it reiterated for us the importance of the products."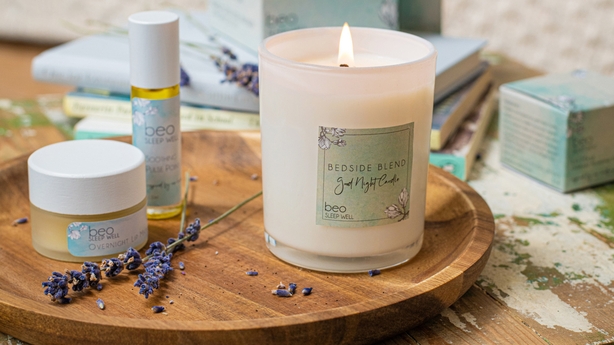 "Over the course of the last few months we added four new products and we're developing a few more in the interim so it's really exciting. "It's something that has certainly kept our ship afloat while we are not in a position to welcome people to live events."
Live events are something BEO Wellness have back on their radar. After researching the possibility of holding live events with a reduced audience capacity to allow for social distancing the pair have scheduled three events for the Autumn - and they have gone down a storm.
"There is a palpable sense of hope in the air and we have scheduled a new series of actual live events. We've set dates for October in Dublin, Clare and Athlone and we are hoping it can go ahead, it sold out straightaway," says Garrihy. "I really didn't know if people were going to be nervous about attending in October, but I think people are ready for road."
"We'll see, we just have to keep an eye on guidelines and restrictions but for now there is a sense of hope, optimism and positivity," she adds.