Boost My Business throws a spotlight on the businesswoman who has found some calm with her new venture.
Fiona Alston spoke to Maria Burke about her journey through business and her new company Waywords Journals.
Burke is no stranger to getting a new business off the ground, in her 20s she was the owner of three pharmacies based in counties Dublin and Meath.
Not surprisingly she found that experience tough, so she turned to self help books to gain more insight to her situation.
"I'd never led a team before or managed a business before so I read everything, every book I could lay my hands on," says Burke.
"It was my first real experience of stress as well," she says, "and I discovered gratitude and writing down gratitude lists – I found that instantly helpful and I told all my other friends who had decided to open pharmacies as well."
"I've always liked writing down problems and teasing them through. You can just write and explore your thoughts and come up with solutions," she adds.
She sold the pharmacies in 1999 and started a new wholesale distribution business selling cosmetics and skincare brands.
"We had great fun and I actually got coaches and mentors in to help us survive the last recession," she says.
She was with that business until 2013 when she decided she wanted a change of lifestyle and to practice what she preached.
Because Burke didn't have access to self-development programmes or leadership programmes when she started her first business, she used the books to fill that void but she always thought there was something missing, those books had no space for her to write down her thoughts or notes.
When she was writing her own self-help book, The Formula – How to be your very best self, she added in some journaling pages which made the worksheets easier to use and she also wrote a gratitude journal. The Formula became a best seller.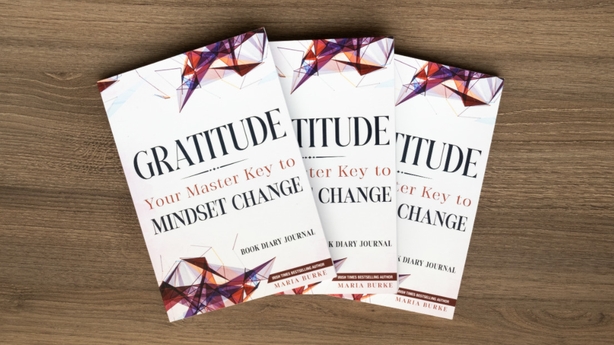 The pandemic gave Burke time to decide what she wanted to focus on next.
"In the first lockdown I really decided to take out my books again. I wrote, explored, doodled, listed my priorities, wrote what bugs me about my life and what actions I needed to take," she says. "I just came up with this idea in September and then it was done before I had time to change my mind."
In mid-December 2020 Burke launched her new business Waywords Journals selling guided journals to make journaling more accessible.
"I thought it would tick the boxes of doing something that I could do and being able to help people and enjoy running a business as well," she says. "So far I've had orders from the UK, the States and South Africa."
Burke has also added a corporate branch to her business. Many businesses want to use journaling as a support to help employees to feel connected while working remotely.
"A company will buy X number of journals and then to help getting people started with the journaling we will have a Zoom call," she says. "I will go on the call for an hour, we'll talk everything through, explain the benefits and I help guide them to get started."
Third time around Burke has learned many things from her previous companies which compliment the way she runs her business today.
"In my other businesses I worked with a sense of urgency, everything had to be done fast, everything had to be done now," she says. "I had to learn to develop from a short term thinker into a strategic thinker and take a longer-term view."
"I've learned to be consistent, to do a little everyday and I will get there," she explains. "Panicking and having days where you do nothing because you are worried it's productive. I have learned from the other businesses to be consistent, to be clear on the goals I've set and to not rush into everything all the time."
"Success comes from finding your own way to cope.  We all cope differently and different tools work for different people. It's about always believing in yourself, that it can be done, and with reflection and calm you realise you have valuable experience to bring. Tap into that and remember not to panic," she adds.