Boost My Business throws a spotlight on a new platform connecting shoppers and businesses across Ireland.
Fiona Alston spoke to Jade O'Connor, VP of Product & Marketing for GetLocal.ie and goldenpages.ie, about the new platform and remote working from Achill Island.
Earlier this week goldenpages.ie launched their new shop local platform GetLocal.ie.
The online business directory is giving local businesses the opportunity to have their products searchable on the new platform, and consumers the tools to search by item rather than business.
"Consumer search has been progressively moving towards product for a long time," says O'Connor.
"Going down the Getlocal.ie route made a lot of sense but then when the pandemic hit that really garnered our opinion and we said okay, we definitely have to do this. The time is right to do this because there is a real consumer need, but there's also a real business need," she says.
Although adding eCommerce to your business will help your loyal customers support you online, the issue is getting new customers to find you online.
"It's very difficult for them to compete with the power and might of big tech and the way the Google search algorithm works," says O'Connor, "but providing a platform where a consumer can go to one place to search and find all of the local businesses around Ireland just makes sense for both the consumer but also for the businesses themselves."
Businesses need to be local and also need to be able to sell on their own website to appear on GetLocal.ie. So far, the platform has 814,000 products and the goal is to reach 1m products from businesses all around Ireland.
"It allows a consumer to search for something within 2k or nationwide," says O'Connor. "It was interesting, when we were doing our research we found that local means different things to different people. To some people it meant the direct area where they live, but local to other people meant Ireland."
On the platform consumers can search an item, like they would on any search engine, and they have the option to widen their search to Nationwide or shorten it to within their local area. GetLocal.ie wants to encourage consumers to look for their items in Ireland first, they might be surprised to find the item for sale only 5km down the road.
"They're surprised how many businesses around them are actually available online," says O'Connor.
GetLocal.ie pull items from the businesses own website and any purchase is made through the local business at no cost to them. The service is completely free.
"We're not monetising the click, we're not trying to take the sale away from local businesses," says O'Connor. "This is very much about allowing the businesses to be found and let them transact on their own websites."
During the course of the year O'Connor made her own adjustments to how she does business, as this year she moved to Achill Island and has been working on GetLocal.ie remotely.
O'Connor's introduction to tech was back in 2002 when she built her own website for a kitesurfing business, she owned on Dollymount Strand.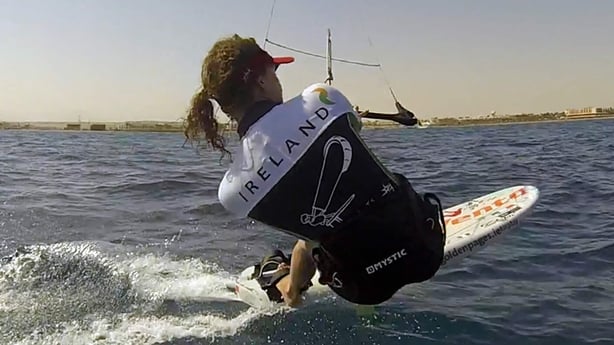 She became a professional kitesurfer and recalls how supportive Golden Pages were of her dual professions.
"They were brilliant because they wanted my skill set and were perfectly willing to work around my training schedule and my competition schedule," she says.
"I'd come back into Ireland do a block of ten or twelve days in the office, and then I'd head off to a competition or a training block. And then I'd come back in and do my do six days or eight days and then travel back out," she explains.
O'Connor was pushing the boundaries of a flexible working before it was even fashionable, it was inevitable she was going to jump at the chance to work remotely when the opportunity arose.
"We as a business, before the pandemic, had already moved all of our systems to the cloud, including our telephony so we had all of the tools in place," says O'Connor. "And when the pandemic hit and we had to close the office, almost all of our workforce could immediately work for home with no disruption."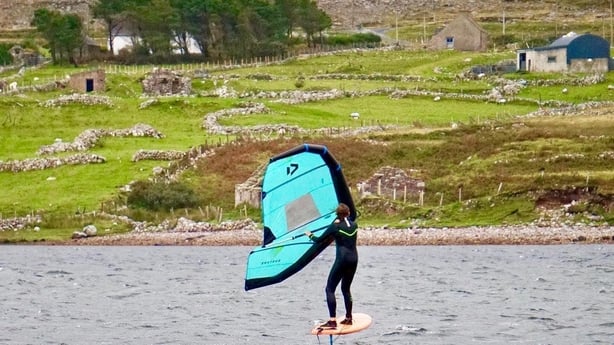 "I'm absolutely happy, I love it. I think it's the best thing that could have happened," she continues, "I feel my productivity is better than ever, my connection to my colleagues is as good as it ever and I get to live in the place that I choose.
"And get be close to things I love so for me, it's been win win," she adds.