While we didn't all get the news we were hoping for this week it certainly feels like we are moving in the right direction, and for those closed or operating in the low gears it's time to start thinking of how re-opening will impact your cash flow.
As part of our Boost My Business initiative, Fiona Alston spoke to Jamie O'Hanlon, Managing Director of Avid Partners, about how businesses can avoid cash flow issues when we finally hit smooth road.
Avid Partners are a general accountancy practice who also specialise in the area of corporate finance. They are celebrating 20 years since O'Hanlon went out on his own and founded the company.
"I'm seeing a lot of positives, cash flow is not a crisis at the moment but when supports are switched off those that are not prepared or have planned for the future - that's when I see the crisis occurring," says O'Hanlon.
"I would see a proportion of the economy - probably 25% or 30% - that have not taken an assessment of the future and made provisions for how they are going to address it," he says. "I think there's quite a substantial amount of people just sitting back and waiting until the crisis is over, and then then deciding - that's where I see the concern myself."
So, what is it we can do to ensure we don't run blind into a pothole down the road just when we start to hit the gas?
O'Hanlon suggests doing a thirteen-week cash flow model. It's a simple 'monies in' 'monies out' assessment.
"You have an opening bank position, you have your monies coming in and you should be able to clearly identify who or where they are coming from," he says.
"And likewise, your outgoings, because it's in such a short-term position of less than three months you're able to determine what your outgoings are - who you owe money to."
With that model you will quickly be able to determine if you are facing into a crisis in the coming twelve to thirteen weeks. As you tick off a week, you add another to keep it a rolling cash flow model.
Having this view will help you to determine who you might need to look to for support. You might need to contact a supplier and ask them for extra time to make a payment or work out a payment schedule with them which you will then schedule into your cash flow diary.
The same applies with your own customers, are they in a position to pay you sooner? If not, can you work out a payment schedule with them and apply it to your cash flow diary?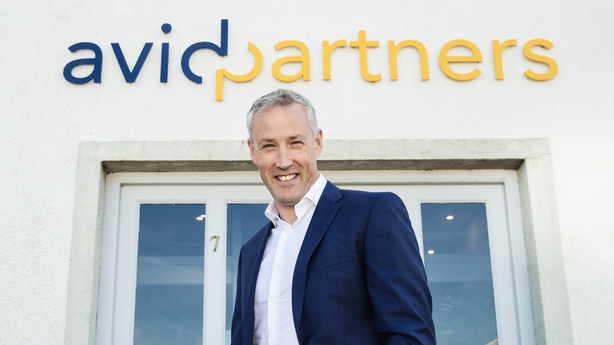 O'Hanlon warns those who are getting rates bills from the county council to make sure you question them. "My first feeling would be to have them eliminated," he says, "show that you have been impacted by Covid and you were unable to occupy the premises, or your business is down."
If you are struggling to get any relief on rates, then let them know you can't pay the bill at the moment and work out deferring payments until you are in a better position.
"You're continuously revising this model to determine where you may be over that twelve to thirteen weeks. It also gives you the opportunity to go to the bank and say I have a short-term crisis, or medium-term crisis and I need your support and here's the model that proves it," says O'Hanlon.
He does suggest if you are going to the banks for supports get in there early as due to high demand there may be a delay on operations.
If you haven't already three of the best schemes O'Hanlon recommends you look into are the Covid-19 Working Capital Loan Scheme, Future Growth Loan Scheme and Revenue Commissioners – Tax Debt Warehousing.
Covid-19 Working Capital Loan Scheme – a loan scheme up to five and a half years. It's flexible to suit your business – it can be interest only for a period of time or it can have a moratorium for a period of time, the only requirement is that the contract must be concluded within the time scale. If you have a short- or medium-term requirement these schemes are perfect. You can find more on this here.
Future Growth Loan Scheme – a longer term loan scheme up to ten years. It allows business to fund growth. It can be used to support organic growth, or it can support an acquisition. If you are looking for a support to grow your business, you can find out more about this loan scheme here.
Revenue Commissioners – Tax Debt Warehousing – this is a popular support from the Government. If you've been impacted by Covid you can 'warehouse' your filed taxes for 12 months after the pandemic passes. Once that year has passed you will then have the opportunity to enter into a payment agreement with Revenue, up to a maximum of five years with an annual interest charge of 3%. You must file your taxes on time to avail of this scheme, but you can find all the details you need here.